Biophilic design has grown in popularity in recent years, with more people looking to find ways to enjoy nature even when they are behind closed doors. If you are keen to incorporate biophilic design in your home then we have some great ideas to get you started.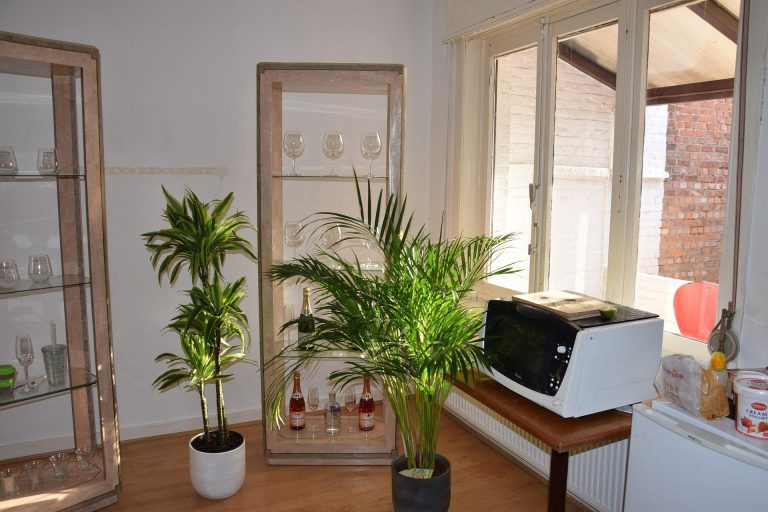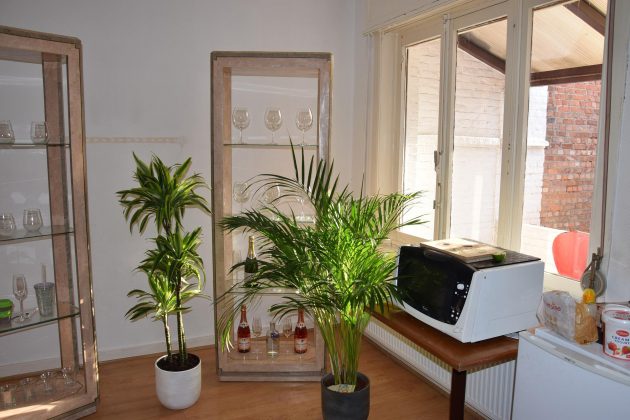 The Rise of Biophilic Interiors
Humankind is constantly evolving and our need for the healing power of nature is never more in demand than right now. Architects, builders, and interior designers are all aware of this growing need and so the biophilic design trend came to be, with a global following and huge consumer demand.
Biophilia is translated to mean 'human affinity with the natural world' and showcases our innate desire to be close to nature as much as possible. The benefits of being at one with nature are well documented and can have a huge impact on both mental and physical wellbeing as well as overall happiness and productivity.
Bringing the Outside Indoors
As so many of us experienced some form of isolation during the COVID-19 pandemic, it's no shock to learn that the notion of bringing the outside indoors has become incredibly popular. From painting walls green to adding lots of plants to living spaces, there really is a call to break down the barriers between nature and home.
The great thing about the idea of bringing the outdoors inside is that there are many different pallets and patterns that can be used to create beautiful spaces. Florals, Botanics, yellows, and earth tones are all central to achieving the biophilic look that everyone is talking about.
Mental Wellbeing Benefits
The great thing about nature is that it is seriously good for your health. From forest walks to gardening, there is no doubt that getting outdoors is great for your mental health. However, many of us find that the majority of our days are indoors, leaving us longing to get back to nature. Biophilic design rights this wrong by allowing us to feel at one with nature even when we are inside, helping our mental health to blossom and keeping us feeling positive all day long.
The sad reality of the modern world is that most of us experience excess stress on an almost daily basis and there is a greater demand for finding natural healing opportunities rather than following a medication cycle. However, to enjoy the benefit of nature, you have to spend a lot of time outdoors, which can be prohibitive for people who have long and tiring daily schedules. By introducing biophilic design to our homes, we are taking steps to improve our well-being despite the pressures we face and are therefore improving our mental health.
Biophilic Trends
It's clear that biophilic design is set to stay, with more consumers looking to recreate nature in their own homes. If you are keen to enjoy biophilic design too then take a look at the biggest design trends below:
Light and Bright – one of the most obvious ways to involve nature more in your home is to open up your windows and let in lots of light. By adding as much natural light as possible, you are able to get the benefits from the outdoors and improve your sleep patterns and alertness. To follow this trend, it is time to reduce the size of your curtains and blinds or just ditch them altogether!
Green is King – there are infinite shades of green in nature and so it makes sense to incorporate as much green as possible into your home. Start with painting your walls in varying shades of green or opt to install lots of beautiful house plants that offer the green accents you need. When choosing the green you want to use, think about creating a sense of calm and tranquility rather than opting for anything too garish.
Use Natural Forms – when you are refurnishing an area in your home, choose pieces that are curved or rounded as they are more typically found in nature than squared designs. These shapes will not only help you to create a beautiful space but they will also help you feel more at one with nature as they are similar to the shapes you will find outside and as a result, you can look forward to decreased stress and improved wellbeing.
Improve Your Air – we all know the joy that comes from taking in a deep breath of fresh air when we head outside, but this can be replicated in your home too. Investing in air purifying plants will not only keep your air clean but will help you to sleep better and feel better. Plus, they can also be part of your design, bringing more plants into your living space that work hard and look great!
Pick Out Natural Materials – if you are ready to hit as many biophilic notes as possible then thinking about materials is a great step to take. From flooring options, furniture, and materials to soft furnishings, there are many great natural options for you to choose from. You can even think about changing your countertops, doors, and more if you are keen on a complete overhaul, but remember that when you are thinking about biophilia, you should also consider sustainability as the two go hand in hand.
Invite Water Inside – our final trend suggestion is to add the sound of water to your home with a water feature. The sound of water is incredibly soothing and relaxing, helping you to feel transported to the great outdoors whenever you close your eyes and listen. There are many great indoor water features to choose from but choosing one that offers the sound of flowing water will reap the most benefits for you and your home.
If you are ready to bring nature into your everyday living then why not pick a trend and get to work? The great thing about the ideas we've shared is that they can be included in your interior by themselves or as a larger interior makeover. What's important to remember is that biophilia is not just a trend, for now, it's a movement that will help you improve your health and wellbeing, making it well worth your time and effort.