Aquariums are a unique way to invite movement, light, and intrigue into your home interiors. Although plenty of pets can be kept in an aquarium, like turtles, lizards, and even tarantulas, few pets have the aesthetic allure and meditative properties of a school of swimming fish. Check out how you can incorporate aquariums into your next home renovation project.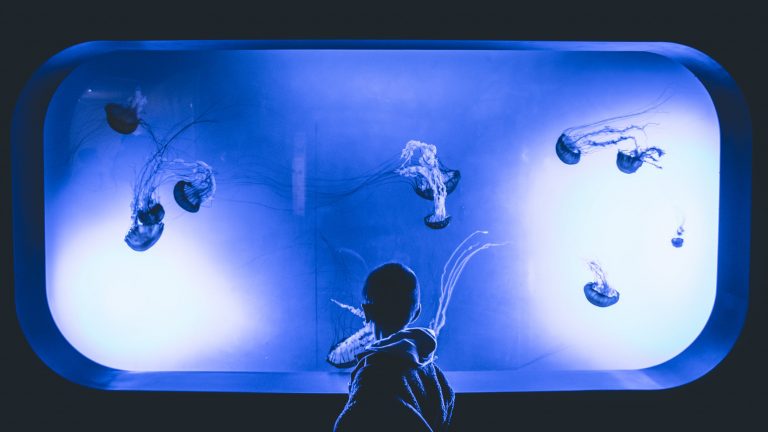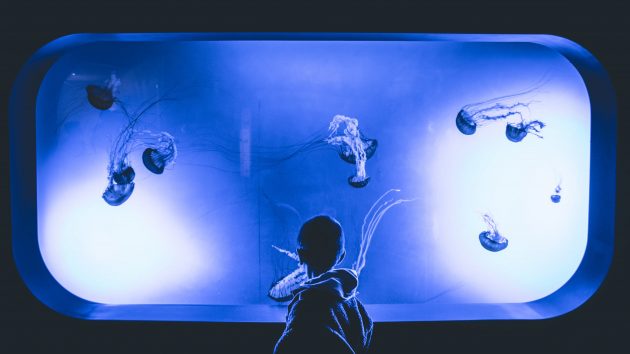 Think outside the box
A traditional aquarium is a rectangular cuboid that typically perches on a shelf or countertop. This type of box holds little appeal on its own and quickly becomes part of the other knick knacks requiring dusting in your home. If you want to make a big impression with an aquarium, then you need to think outside the box.
Besides being non-toxic, water-tight, and having a see-through section, aquariums can be incorporated into a number of upcycling projects, including:
Gumball machines
Coffee tables
Coffee maker
Curio Cabinet
Old television sets
Vases or large jars
Remember that you will need to clean the tank from time to time, so ensure that the design makes this possible. Check out these other imaginative aquarium designs that are certain to impress your guests.
Learn about aquascaping
Aquascaping is basically gardening underwater; it is to the marine world what landscaping is to the outdoors. The Dutch and Japanese are world leaders in aquascaping and often use aquariums without any fish, instead of concentrating on aquatic flora.
Aquascaping incorporates a wide range of aesthetic tastes and options, but the ultimate goal is to create a pleasing and conducive environment fit for purpose. Aquascaping will consider the demands of your marine life and the size of your tank and can incorporate:
Rocks
Gravel
Corals
Crystals and geodes
Sand and slopes
Plants
Lighting
Large-scale aquariums
Aquariums have been incorporated into kitchen islands, room dividers, and even headboards. When it comes to these larger installations, it is best to call in the experts. If you intend to tackle the job yourself, first check your homeowners' insurance and ensure that you are covered for water damage. Next, you'll need to assess your intended aquarium design and location's electrical, plumbing, structural and mechanical needs.
Aquatic exhibits like those on display at the Vancouver Airport are designed, installed, and managed by the local Vancouver Aquarium with a team of experts. Large-scale, bespoke installations typically require the knowledge of a crew of professionals, including structural and mechanical engineers, aquarists, designers, and biologists.
Bringing your ideas to fruition with the help of experts means the seamless installation of curved acrylic, cylinder tanks, or floor-to-ceiling aquariums is a possibility. In addition, they can advise on the ideal balance between aesthetics and safety and give recommendations for maintenance.
If you intend to incorporate an aquarium into your next home renovation, start early with your planning. Aquariums require access to electricity and often plumbing systems which are more straightforward to accommodate earlier in the project.