Moving to a new home can be as exciting as it is stressful. Packing up a house full of your things and moving to a new city takes a lot of careful planning and preparation. To make the process easier, you want to work with the best team.
Moving companies are not created equal. Some companies specialized in local moves, and others have more experience in long-distance moving. It's essential to find a moving company that meets your needs and has the best reputation to ensure that your move goes smoothly.
The best way to find great movers is to do your research. It's not good to hire the first company you come across or the one with the lowest prices. Here are a few tips to help you find the best moving company to help your move go without a hitch.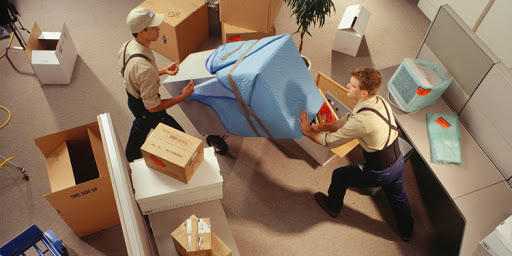 Companies With Experience
Every company has to start somewhere but, when you put your trust in someone to help move your household, you want a company with experience. Moving involves a lot of logistics and planning.
It's a good idea to look for a company with at least ten years of experience to know that they can handle all the details of your move.
Services
Every move is different. If you are simply moving across town or are heading out to a different state, you will have distinct needs. Make sure that you outline what your move entails to your moving company. You must make sure that they can give you the right service.
Find out about extra services like storage, clean up, and packing services during the estimate process.
Licensed & Insured
Moving companies that are not adequately insured and licensed could end up putting you at risk. If anything were to happen during your move or any damage was to occur, you could end up holding the bill.
Most companies like Movewithrainbow.com have their license and insurance information listed on their website. If you want more evidence, it's within your rights to request a copy of both the insurance and license with your estimate.
Available Equipment
Larger moving companies will have a variety of truck sizes and moving equipment at their disposal. This can make a difference in your total costs. If a company needs to rent or lease equipment to help with your move, the extra cost will end up on your bill.
Your inquiries should include questions about any special equipment that may be needed. For example, if you require a heavy item moved with a crane or a forklift, you will need to know if the company has the right equipment.
Check The Reviews
One of the best ways to get an accurate picture of what to expect from your movers is to check their reviews. Many companies include reviews on their web page, but it's crucial to go a bit deeper.
You can look up a moving company with the Better Business Bureau to see if they have ever had any complaints.
Moving to a new home is stressful enough without worrying about whether you can trust your moving company. Take some time to do your research, get recommendations from friends, and ask some of our listed questions during the estimate process to ensure that you find the best moving company.