If you spend too much time looking at design magazines and interior design publications, your style will start to become someone else's style. And though there's nothing wrong with exposing yourself to other tastes, there's something to be said for maintaining a sense of warmth and personality in your home's design.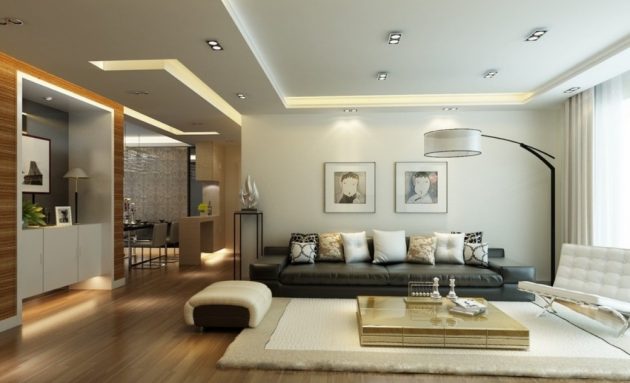 5 Ways to Make Your House Feel like a Home
We've all had the experience of walking into a space and immediately feeling a sense of calmness and familiarity. Most of us have also experienced a scenario where a house feels cold and uninviting. While people are ultimately the deciding factor in the feel of a home, the right architecture and design can make a big difference.
Here are some specific ways you can instantly add warmth and personality to your own home:
1. Use More Family Photos
There's nothing wrong with abstract paintings, original artwork, and landscape photography, but there's something to be said for featuring original images of your family and life. It instantly adds a layer of personality to your home's design that can't be replicated in any other way. Here are some examples of how you can do this:
2. Display Unique Items
Stop with the generic home decor and accessories you find at your local Walmart or Target and learn to repurpose unique items. Flea markets, antique shops, estate sales, and even Craigslist or Facebook Marketplace are great places to find fun and quirky pieces. If you need a little inspiration, let this guide provide some food for thought.
3. Use Lots of Textures
Too much of the same style and design can become a bad thing. To avoid a matchy-matchy look that's monotonous and predictable, try using lots of textures in your home decor and design. Whether it's wood, metal, upholstery, or plants, variety will serve as a seasoning for your home's design. In particular, try layering them together.
"One of the best ways to layer textures is to start with larger textural pieces, for example a velvet chair or an exposed wooden table (or both) then add smaller accessories and soft furnishings until the room feels complete to you," design blogger Emily Bird writes. "A great way to achieve this is to trial multiple textures together before deciding what works best for you and the room you are decorating."
4. Incorporate Favorite Colors
Color says a lot about who you are. While conservative neutral colors like whites and grays are really popular at the moment, you don't have to follow what everyone else is doing. Use color as an opportunity to express yourself.
If you want your home to be a bright and unique place, don't be afraid to throw in some energetic paint colors like pink, yellow, or blue. If you'd prefer something more tranquil, soft pastels will do the job. Choose something that's right for you – not what other people tell you is "in."
5. Declutter, But Don't Sterilize
Finally, you should declutter your house to amplify the underlying design. However, make sure you don't sterilize the overall look and feel of your home in the process. Keep unique items, whilst getting rid of any clutter that no longer brings value or joy.
What's Your Home's Personality?
You should be able to pinpoint your home's personality using human-like adjectives and descriptions. For example, you might describe your home as being a warm and familiar house that embodies classic southern architecture with fresh, modern designs that fuse the past with the present. Or your house might be a bright and cheery abode that embraces natural sunlight and encourages creative thinking. It's less important what your home's personality is and more important that it actually has one.
If you struggle to describe your home's personality, it's probably because it lacks individuality. Try using some of the suggestions outlined in this article to change your approach and humanize your design. Not only will it impact the way you feel about your home, but it'll also have a positive influence on its future sale value.