You can term your desire to hoard the things you love as your lazy attitude and inability to keep your belongings organized. In reality, these unnecessary objects are squashing your happiness and making your life dependent on them.
Back in the 1950s, the western artists introduced the term 'minimalism' which was in response to the growing capitalization of the art world. Even this movement took its inspiration from the Japanese people, who lived a very simple life prior to opening their doors to the west.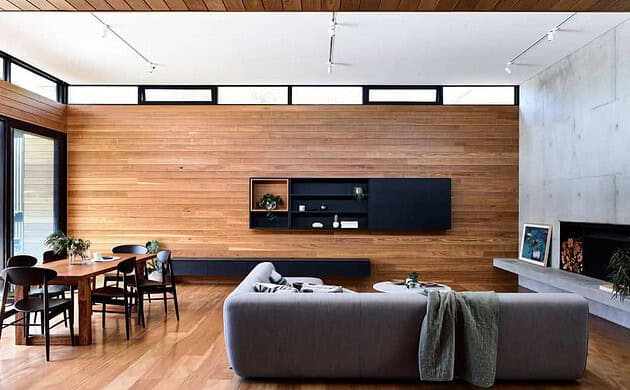 Japanese style and interior design have their roots in their rich traditions. It is based on uncluttered and clean living, having the right balance, ancient customs, and their love for natural beauty.
If not for anything else, we must mimic the Japanese style to bring peace, harmony, and balance within our houses. Let us tell you some of the ways in which you can incorporate the alluring 'Zen' in your home as well as your lifestyle:
Low Furniture
In an authentic Japanese home, you will never find segregated furniture-filled rooms. Since we are accustomed to these sectioned homes, we can only replicate the simplicity in the style of the furniture used.
Either Japanese opt for low-ground furniture or they have none. They like to keep floor cushions with low plank tables for events like tea ceremonies. Even the bedrooms may only contain a single mattress or a low bed surrounded by nothing else.
You can invest in a low standing bed frame along with simple side tables of the same height. This concept is popular as it gives the illusion of more space. Instantaneously, you will feel that the room has become bigger and no furniture item appears as an obstruction in the room.
Sliding Doors and Screens
Japanese homes are smaller with most of the citizens choosing to live in apartments. It is essential for them to conserve each and every square inch of space to the extent that even the swinging door would take too much space for them.
Sliding doors and screens provide more space and possess the qualities presented by the Zen philosophy. The older screens are made of a fine translucent paper which is held inside a strong wooden frame. The modern versions, however, are usually made of glass panels within a grid made of wood.
You will find certain homes for sale in Boise which have sliding doors replicating the authentic Japanese screen design known as 'Shoji'. A key element of these screens is that they let natural light in and allow you to enjoy the spectacular views of nature.
Natural Elements of Wood and Bamboo
One of the best ways to harmonize with nature is to bring it home. It is very common in Japanese culture to use the wooden elements throughout the house or just add the texture of wood in various places.
Wood and Bamboo have an integral role in creating the Japanese style. They give a raw and earthy appearance which goes perfectly with surroundings lit by natural light. The serene and calming effect brought by these materials can change the atmosphere of your house.
In western culture, the most common woods to be used include maple, red pine, hemlock, and cypress. Bamboo serves decorative purposes and a bamboo floor will look perfect in a minimal setting. Screens with wooden frames are also quite popular. Ensure that you select lighter colors as it will help in reflecting natural light within the house.
Soaking Tub
Once you realize the benefits of having a soaking tub, you will not prefer your bathroom in any other way. As compared to the western tubs, they are deeper and come with some sort of bench seat. These tubs are mostly made of wood but they are also available in a few other materials including polyester and acrylic.
Commonly known as 'Ofuro', these tubs are designed ergonomically and boast a plethora of benefits to offer relaxation and support. They have become a likable trend for the people who are health conscious and would like to enjoy a spa-like environment.
These tubs are also a great addition to enhance the style of your home. Sadly, not every house has enough space to accommodate a bathtub let alone a soaking tub. However, if you do have space then it shouldn't be missed because of its unique design and numerous health benefits.
Natural Lighting and Open Spaces
These two form the basic principles of Japanese design and have a very important role to play in minimal interior designing. The whole concept behind minimalism is to have more positive space in your house and allow the inlet of natural light to ensure a refreshing environment.
Natural light will not only illuminate your house but it will also bring serene views and spectacular colors along with it. Apart from the screens, you can use large and expansive windows for a brighter house. Even the ceiling openings like skylights are another way for letting more light it. Never ever go for heavy draperies or curtains as they'll block the light.
Even if you have a small house, you can efficiently use the space by using less or low-ground furniture items. Only keep the things which are absolutely necessary and let yourself enjoy the free space to move around.
Popular Colors in Japanese Style
It shouldn't come as a surprise that the simple, minimalistic Japanese style features neutral colors such as whites, greens, browns, and black. These colors are derived from natural elements of wood, plants, and other outdoor materials. Flooring is either the grey stone tile or wood with screens on the walls covered in opaque paper.
These simple designs and colors can easily be incorporated in your house by using wooden shelves, wall panels, and flooring which is made of wood. Also, adding plants can improve the aura of the house. In Japanese house design, simplicity is the key in every aspect.
Using striking colors scarcely can bring a balance to your minimalistic design. Add them to the point of one or two vases, one painting, or throw a couple of pillows on the sofa or bed. Try to represent each of the natural elements of water, wind, fire, and earth. All the smartly designed homes for sale in Frisco TX and anywhere else carry the well-balanced neutral color tones.
Conclusion
Not everyone switches to minimalism to change their lives; some are only looking for better ways to utilize their space. The hardest part is to give up the things you've been hoarding for so many years. Once it is done, it becomes easier to reduce consumption and improve your living space.
All of the small pieces mentioned above can bring a fantastic Japanese feel to your house when combined together. The clean and organized surroundings give peace of mind and create a zen meditating space. You can even sell your house fast because of its uniqueness and novelty.
Find a quiet place in any corner and make it your resort for relaxation or meditation. You can even add a water feature in this part of the house as it will help in drowning all the distracting noises and give you recreational time with your own self.