In 2019, devices and systems that make homes smart are more all-encompassing and grander than ever. Research by Berg Insight, a Swedish firm, reports that about 63 million homes in America will be considered "smart" by 2022. Smart homes will have the ability to know their owners and anticipate their daily needs, thanks to the rise of artificial intelligence. The advancements in robotics provide us with machines that help us with our cooking, cleaning, mowing, and many more. A smart home gathers data that it uses to examine, probe, and act on certain situations. This turns a regular house with gadgets and devices into a completely "smart" home.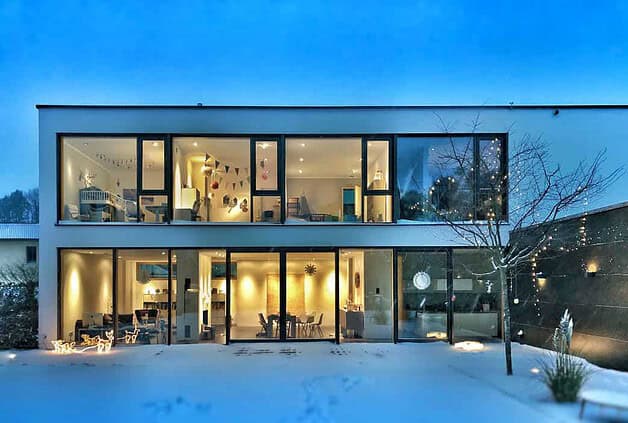 Home Automation
Technology is changing the interior and architecture of today. In homes, appliances and devices are continuously getting smarter, giving us security, comfort, and convenience. The demand for home designs that have resiliency, flexibility, and sustainability is high as people are being aware of their effects on physical and mental health. A smart home is a representation of how the latest technology can aid the modern lifestyle. With this, there are numerous ways to customize your home to make it as smart as you want it to be.
Automating your home could mean adding 4K screens and projectors, invisible TVs and speakers, to name a few. There are smart locks that deny or allow access to certain people based on identifiers. The lighting technology, in particular, makes it possible for you to customize every area in your home depending on its function and purpose. The same with lights, you can control thermostats with the use of a mobile device anytime and anywhere. The latest trends in smart homes give you the power to control the systems of your place remotely as you incorporate smart solutions into your home.
Automated Robots To Perform Household Chores
Robots have an important role in the development of smart homes. The evidence is astounding, as many homes today use automated robots regularly to help them with different chores. There are devices that travel around the house and clean the floors autonomously. Robot vacuum cleaners are cleaning and picking after people. You can also find robotic dogs for kids, which are a good companion as AI pets. Automated equipment is also taking modern homes by storm as a robotic mower works as a mulching mower, cutting then scattering fine clippings of grass on the lawn. This process helps return the nutrients to the soil. Soon, there will be more robotic assistants moving into smart homes of the future.
Internet Of Things
There is a prediction that by 2025, about 75 billion devices worldwide would be IoT-connected. When it comes with the internet of things, it is one of those topics, in which people know its value but have no idea about its effects in a tangible manner. The number of products that are IoT-based is overwhelming. But how does it really work? Internet of Things comprises smart devices that are web-enabled. They transmit the information they have collected from their surroundings with the use of processors, software, and sensors. A big part of their efficiency is done through communication with people or with one another via the Internet.
Most of these smart technological innovations will work automatically after the initial setup. In 2019, there is an inevitable presence of Google Assistant and Alexa in many public areas and homes. In fact, Amazon announced that millions of electronic gadgets were already linked to Alexa in 2018. It's exciting to think there will be more of these smart appliances, learning your lifestyle and preferences.
The trend toward the development of domestic freedom through robot-based technologies is unstoppable. If most of your devices connect, easy-to-use, and work smoothly, you will likely have a great smart home experience. As with many people across the globe, welcome this AI technology, considering that it improves domestic life.