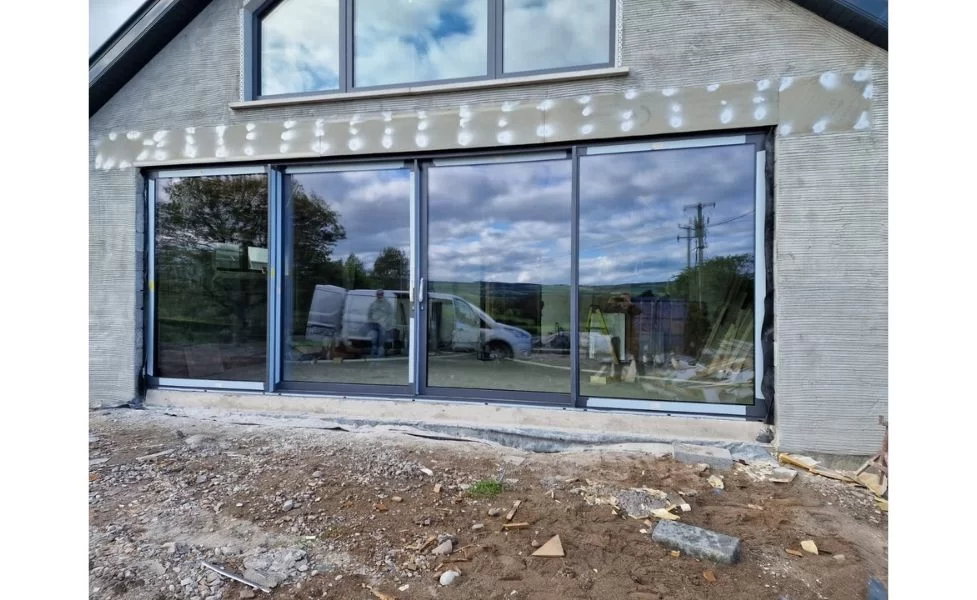 Sliding doors are becoming more and more popular among homeowners all over Ireland and there's nothing surprising in that fact. All in all, who would say "no" to the increased amount of natural light and wide, uninterrupted view of the surrounding area? There's also one more important advantage of sliding doors: space-saving, which is especially beneficial in smaller houses, where every square inch of free space is almost priceless. Are those all the benefits of sliding doors? Can they make your house even more comfortable to live in? These are the questions we couldn't answer by ourselves, so we asked them to the experts from Fenbro – one of the most recognisable and respected suppliers of high-quality Polish windows and doors on the Irish market.
Sliding doors – main types
Sliding doors are available on the market in a variety of types and versions. This may sometimes lead to confusion as to which sliding door system we should choose. The basic division is rather simple: there are tilt&slide systems and lift&slide systems, both of them with a lot of sub-types, sub-options and versions. The lift&slide solution becomes more and more popular due to the fact such systems are less failure-prone and can be fitted with a flush threshold.
According to Ewelina from the Fenbro Sales Team, after choosing the right type of sliding doors for your property, you will also have to select the material they are made of. The most popular are uPVC, aluminium or wooden. Every option has its own benefits and disadvantages, so below you will find some examples of sliding doors from the current Fenbro offer.
If you're looking for affordable uPVC sliding doors, you should check Aluplast uPVC sliding doors smart slide system, designed as an alternative to the standard patio doors. Another example of uPVC sliding doors is Aluplast HST 85 mm system – a perfect solution combining high comfort and very good energy efficiency.
When it comes to sturdy and durable aluminium sliding doors, in the Fenbro offer you will find, among others, Aluprof MB-59HS system and MB-77HS system. If you prefer the system with a very good thermal performance and only a single-rail frame, then Aliplast Monorail Ultraglide would be a perfect match for you.
Fenbro also offers premium-class systems with slim-look construction – good examples of these are Yawal Moreview sliding doors and Cortizo COR Vision Plus.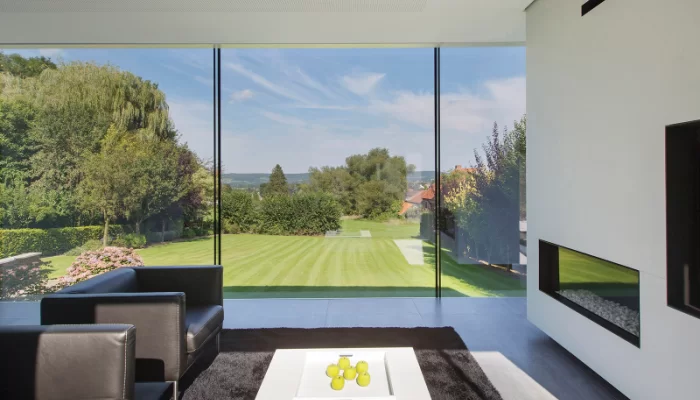 Bi-fold doors or sliding doors?
Fold-line doors (commonly known as bi-fold doors, concertina doors or accordion doors) are double doors connected by a vertical hinge. Their main advantage is the possibility to open up an entire space. This means that you can, for example, have an open corner fold-line door in your property – a very unique and spectacular effect. f you're worried that such doors may not be the best idea in terms of energy efficiency, the experts from Fenbro Sales Team have a very good news for you: bi-fold doors available in Fenbro's offer (eg. Aluprof MB-86 sliding doors or Aliplast Panorama Fold line doors) provide very high thermal insulation and effectively protect your house against harmful weather conditions. The main drawbacks of fold-line doors are rather high space requirements and increased costs when compared to other sliding doors systems.
Zuzanna from the Fenbro Sales Team also adds that you should always take into consideration your real needs, expectations and requirements when choosing sliding doors. This is especially important for smaller properties, where space concerns have to be treated very seriously. On the other hand, Zuzanna emphasises the fact that every sliding door system can be implemented in a variety of opening schemes, depending on its construction, structure and size.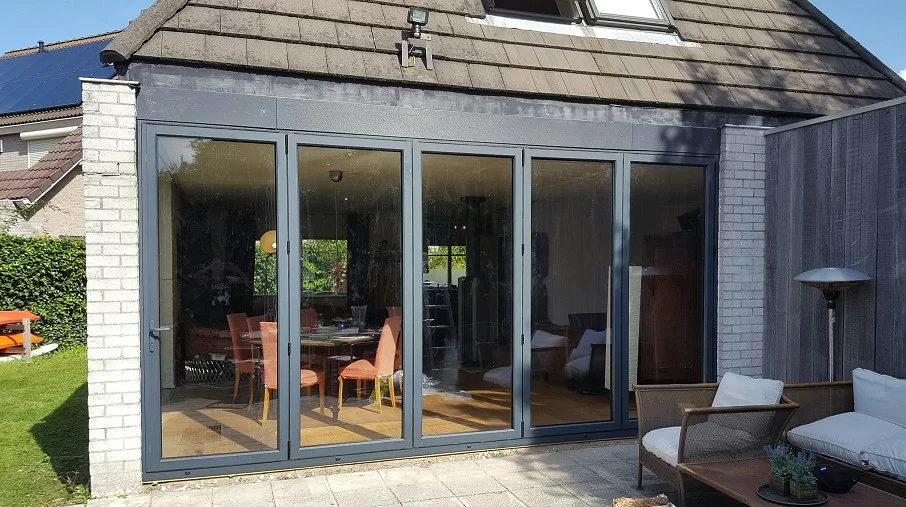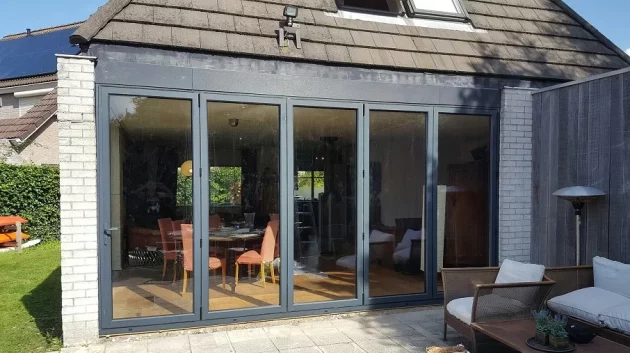 Sliding doors – what system should you choose?
There is no simple answer to this question, because the final choice should always be made in accordance to your specific needs and expectations. However, experts from the Fenbro Sales Team strongly advise to take into consideration the fact that houses exposed to the unfavourable weather conditions (eg. on the coast or in other difficult locations), should be equipped with sliding doors systems that provide the best possible protection against the wind and water. In the case of the latter, especially the threshold should be very tight.
According to the Fenbro Sales Team, in such environments and weather conditions, HST uPVC sliding systems will work better, because they have better insulation. What is more, water drainage is very efficient there, and the structure of the threshold and the wings is adapted to severe weather conditions and heavy rainfall.
Sliding doors – what else to keep in mind?
Before making the final choice you should also take into consideration the fact that many systems of sliding doors can be additionally equipped with some useful accessories, eg. the "comfort close" mechanism, which slows down the sash before closing. You can also add the electric control of the sashes, choose handles and pulls and personalise RAL colours or type of panes.
Fenbro – reliable supplier of high-quality sliding doors
Fenbro is a fast-developing company with a strong focus on delivering only the highest-quality joinery to B2B and B2C customers in Ireland and other markets. The range of products available in the Fenbro offer is very wide, and the selection is constantly extended. In Ireland, Fenbro provides its services as a complete service – products, delivery, professional installation, guarantee, expertise and after-sales support.
More information about Fenbro services and products is available here: https://fenbro.com/