From the architect. We found no better name for this house, not only due to the formal outcome of the envelope, but because of the structural concept that stabilizes it. Two aligned end blocks counterbalance the roof, the formal result of copying the parabola of the corresponding catenary. The mixed structure, comprised of wet and dry construction, consists of two recovered iron frames supporting a network of 10mm rods, which carry loads (tension), diverting and anchoring to the weights of the brick walls in the form of boxes that rest on concrete skis, some on the ground and partly on a cantilever bracket supported with the above mentioned tensors. The final cladding is made of galvanized sheet metal attached to the network of rods and increased in weight by hanging stones.
The program is solved in a first space of 70 m2 covered, with a closed service block articulating the large space. The rest of the program is an intermediate space, a new kitchen and a barbecue. Both areas are connected by a large swinging glass door that unifies the areas into a single space.
The construction was made possible with leftover materials from other projects, some used and some recovered.
We hope this is a tribute to our cherished Paraguayan hammock.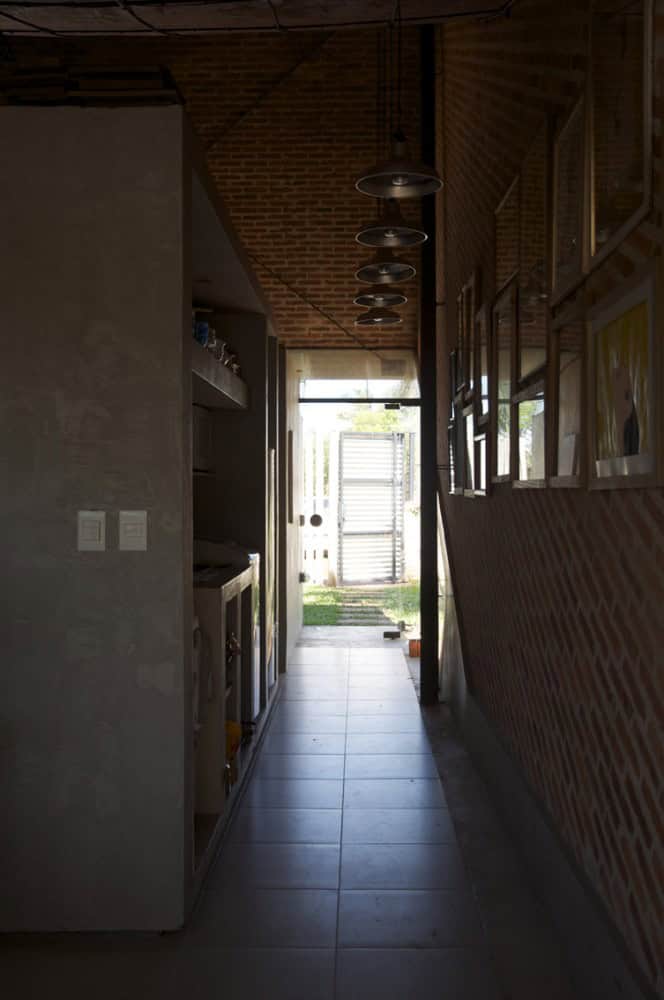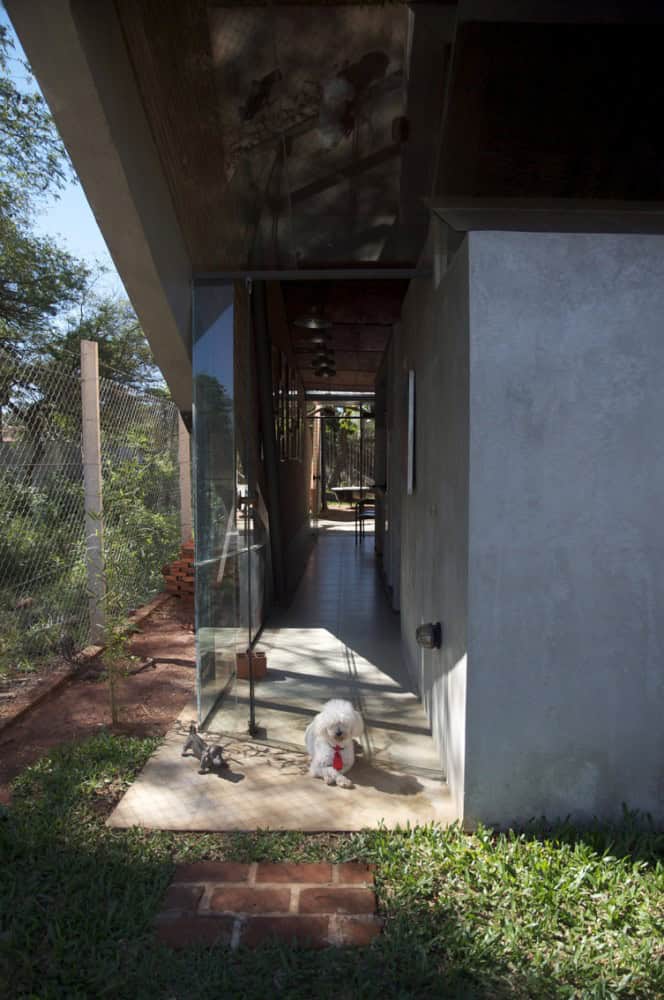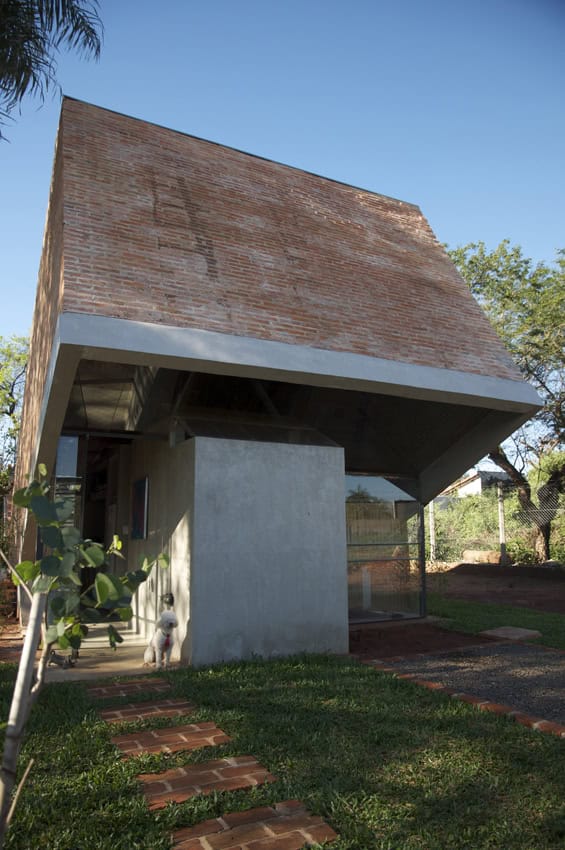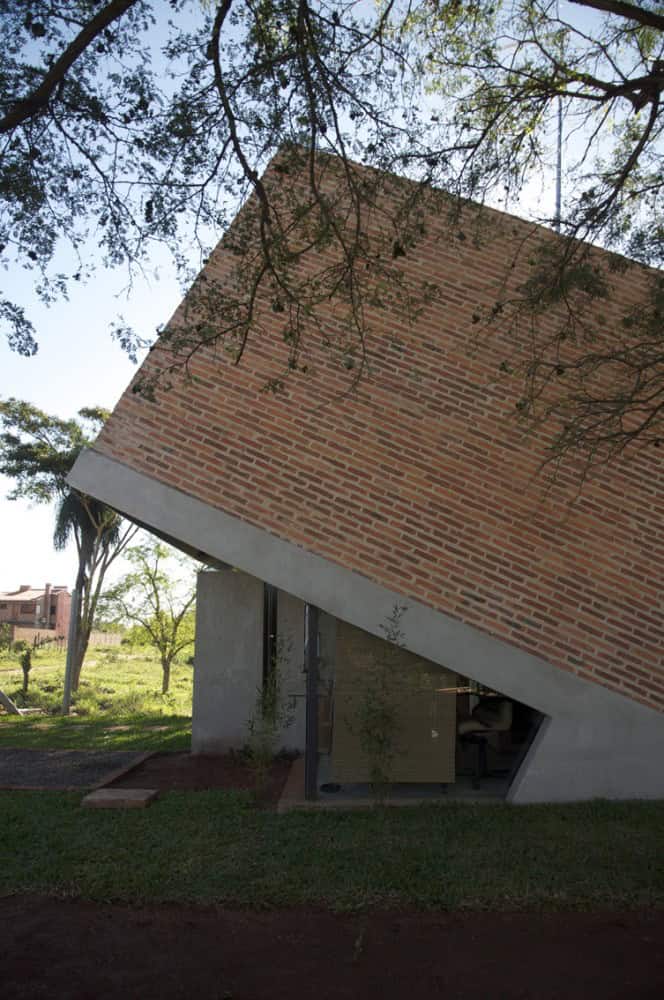 Architects: Laboratorio de Arquitectura
Location: Asuncion, Paraguay
Project Team: Pedro Briend, Nicolas Berger
Project Area: 80 sqm
Project Year: 2009
Photographs: Andrea Parisi