Many people would consider a living room as the centerpiece of their home. It is where you spend activities with your family and also defines the facade of your house. Part of your living room that defines space is the windows, which function as a natural lighting and ventilation source to make your home more comfortable and sustainable.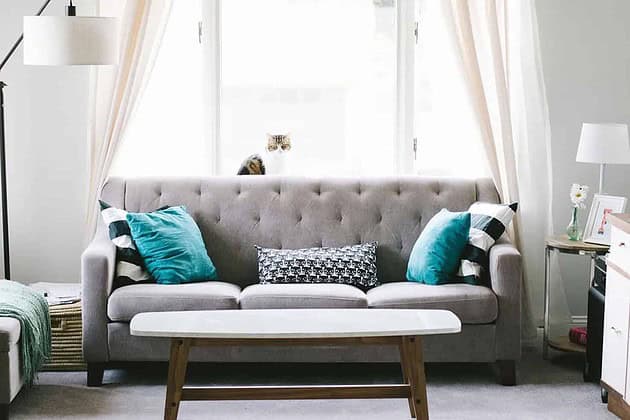 Your living room may contain the largest openings in your home, exceeding the standard-sized windows of a common space. Living room windows are fun to design, but it will take knowledge and guidance to choose the best ones for your house. Here are some tips for choosing your living room windows.
Window Frame Profiles
Knowing the right profile frame of windows in your house is essential in the overall design. You need to know which windows will have a high frame profile and which areas will have a low profile. Windows that have a low profile frame are hung, sliding, and end-vent windows. Awning and casement windows have wider or higher profile frames, which are more efficient for your house. Fixed windows are either low profile or high profile and should match the operable windows around them. Some people would choose to mix window profiles to maximize glass surface area and let in the natural lighting.
Casement Windows
Casement and fixed windows are the most efficient and effective combination for your living room, which features inoperable and operable windows. Fixed windows can provide users with an unobstructed view and energy efficiency, using either a high or low profile. You can use casement windows on either one or both sides of a fixed window.
The combination of casement-fixed-casement windows gives a great view of your home's front yard while it functions as a provider of adequate ventilation. A variety of fixed-casement-fixed windows can be great with curtains with different styles.
End-Vent Windows
End-vent windows are like slider windows that can let in considerable light because of their low profile. People end up using end-vent windows because they desire a slider window to function, but it is restricted only with a certain dimension.
Picture Windows
Picture windows are best in combining energy efficiency and great view from inside your house. The most energy-efficient windows are the ones that do not open but can provide natural lighting.
Bay Windows
Considered an expensive design solution for a living room window, bay windows can provide an excellent facade feature for your house. You can also utilize the extra space around it. Replacing your old window to a new bay window can be possible by adding reinforcements around the area. It may have additional costs for the replacement because it will need waterproofing to address its prone to leaks.
Bow Windows
One of the best options for your living room windows, bow windows create a slight arc with four or five-panel options for its opening.
Living Room Window Grilles
Whatever living room window style you choose, installing decorative grilles gives your house a more attractive look. You can install the grilles either on the inside or outside of your living room window. Its primary function is to protect the homeowners from thefts. It can also lift the value of your house as it contributes to your beautiful facade.
You need to know that grilles outside do not affect the natural lighting, but grilles placed inside your window can reduce the energy efficiency of your windows.
Summary
Now that you have some information that can help you decide the right living room window, you may now contact suppliers, such as Landmark Roofing, for proper consultation and cost of expenses. Choosing the fitting living room windows will save you money and time.