When choosing a front door, it is important to consider not only the design solutions, but also the security. Although solid wood door constructions are considered the height of elegance and hold heat well, because of the high price, not everyone can afford them. Therefore, many homeowners turn their attention to fiberglass vs steel entrance doors.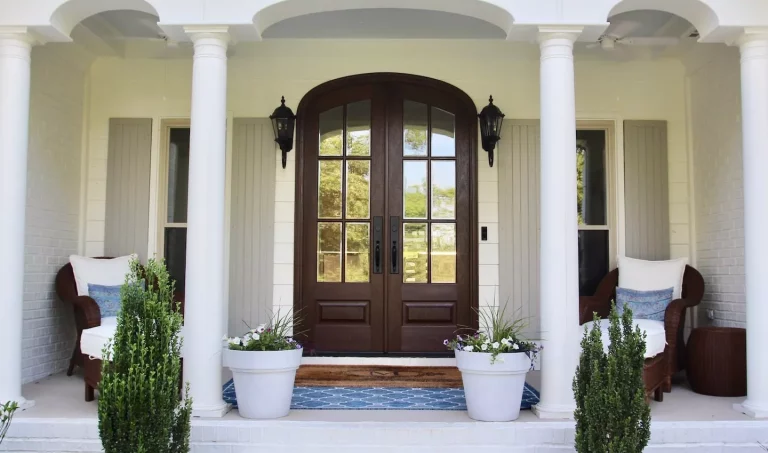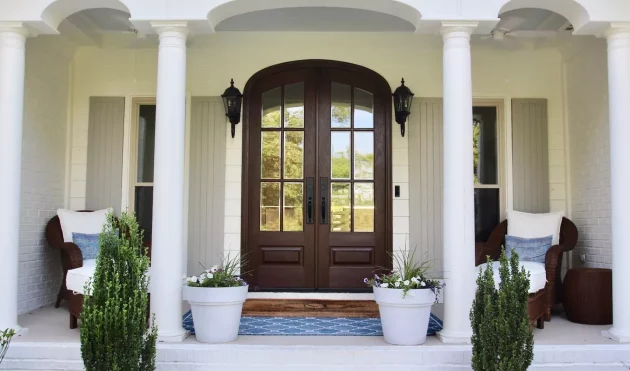 But even in this respect, many apartment owners are lost. Therefore, in our material we will consider the features and cons of such products, so that in the future customers will know whether they need to buy this or that design, because without entry doors no home can exist. By the way, you can find entry way doors by link https://unitedporte.us/entry-doors.
Strength & security
When it comes to safety, steel entry doors are a suitable option. The key advantage among other steel entry doors features is durability, as it withstands extreme weather conditions. Also, the door will not sag from a hard blow, unlike other options. This says that the product will allow you to shelter from intruders who decide to break into the house.
But there are disadvantages to the steel door, as it can rust, is hard to maintain, and does not save against low temperatures. Fiberglass doors are inferior to steel doors in terms of security, because they are not as strong, but they do not rust and do not require special care.
Look Comparison
Fiberglass doors win in appearance, because among the main advantages of this product is the aesthetic design. Fiberglass door constructions can imitate a variety of wood grains, including oak, cherry, mahogany and spruce.
Maintenance
Among the main glass entry doors features, homeowners highlighted the ease of maintenance. While steel doors are constantly rusting from moisture or condensation, fiberglass constructions are "immune" to deformation, scratches and dents. Also, rust does not appear on them. The maximum care for glass doors is to gently wipe the glass with a cloth and detergent.
Cost Comparison
In terms of price, steel doors are cheaper than wooden structures, but their cost can vary from type and certain options to the apartment owner's choice. Fiberglass doors are comparable in terms of cost to wood products, but can also be more expensive. The main factors influencing their price are models, types of glass and equipment.
Energy effiency
Steel doors at the entrance doorway of the dwelling, due to their density and rigidity, will be the best choice for those who crave increased energy efficiency. The products will perfectly protect the owners of the apartment from inclement or hot weather, so if this is the question, while fiberglass or steel doors choosing, the latter option should be preferred.
The metal construction is not only durable and will not let intruders into the house, but also will not let temperature extremes inside the living space. This is another plus in the piggy bank of advantages of steel products.
Conclusion
When choosing a fiberglass or steel entrance door, users will not express a definite opinion, which of them will be the best. It is important to consider the situation where the apartment owner lives and what he wants to achieve. If he does not care about design, but he wants to protect against intruders in the house, then you can pick up a steel door.
Lovers of aesthetics will also suit the fiberglass product. First, it looks beautiful, and secondly, it does not succumb to rust, which also affects the mood of the aesthetes, and thirdly, does not let the cold in. The choice is solely up to the owners of the apartment.