Are you interested in giving your home an eco-friendly makeover, but can't seem to find designs that are both stylish and functional? It can be difficult to accomplish eco-friendly interior design that looks good, but it's certainly not impossible. You just need to know what you're doing.
Five Tips, Tricks, and Techniques
When the word "eco-friendly" comes to mind, most people don't immediately think about gorgeous interior design and attractive home furnishings. But a lot has changed over the years and it's now possible to find design-friendly elements that are simultaneously sustainable.
Here are a few things to contemplate.
Take a Minimalist Approach
Want to know the secret to eco-friendly design? It's actually quite simple: use less. Instead of feeling like you have to cover every inch of wall space and fill each room with wall-to-wall furniture, take a minimalist approach. By decluttering, simplifying, and organizing your home, you'll discover that less is, in fact, more. There's nothing wrong with unused space. It'll actually help reduce stress and promote tranquility.
Spend on Appliances
If there's one thing you want to spend on, it's appliances. While you may take a "stylish, yet functional" approach to most aspects of eco-friendly interior design, appliances require a "functional, yet stylish" approach. In other words, efficiency is the focus.
Take the bathroom, for instance. Did you know that, according to Relief Home Services, a WaterSense labeled toilet can reduce total water consumption by up to 60 percent? That results in hundreds of dollars of savings per year. Spend in this area and you'll have money to spend elsewhere.
Use Reclaimed Materials
If you've turned on HGTV at all in the last couple of years, then you're well aware that reclaimed materials are hot. This includes reclaimed, wood, brick, architectural pieces, furniture, and antiques. The great thing about reclaimed materials is that they add character to a home. Even if everything else is traditional, a reclaimed feature – such as a brick fireplace feature or wooden farmhouse table – can have a huge impact.
Introduce Lots of Greenery
"Because they release oxygen and absorb carbon dioxide, plants can help to purify the air in your home," explains Anne Pilon of Homedit. "Houseplants can remove volatile organic compounds like those that come from cigarette smoke, vinyl, grocery bags, and other common household items. Studies have also shown that plants can speed recovery time for certain conditions, sharpen focus, reduce stress, and contribute to a variety of other health benefits."
But houseplants and greenery aren't just beneficial to your health – they also make for excellent interior design accents! A live ficus, such as a fiddle leaf fig tree, can really spruce up your living room. Or what about a vertical garden in your dining area? The options are endless.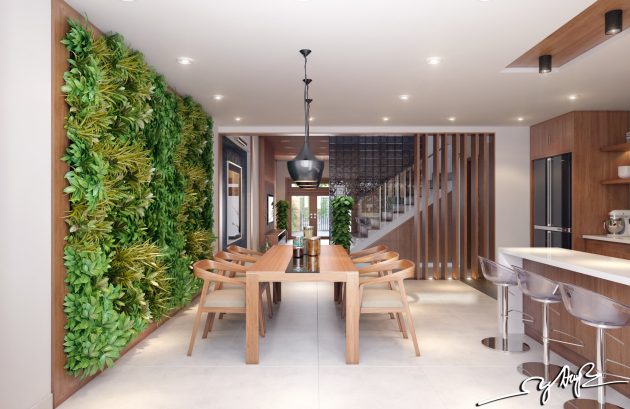 Know Where to Shop
The final tip is to know where to shop. If you're looking for eco-friendly design options, some stores are better than others. Design expert Erin Hawkins claims her favorite stores and sites are Vivaterra, Uncommon Goods, Copeland Furniture, and Bambeco. You can also find some good reclaimed and/or vintage goods from antique shops, thrift stores, and local markets. Keep your eyes open, because you never know when you'll find the perfect element that completes your "look."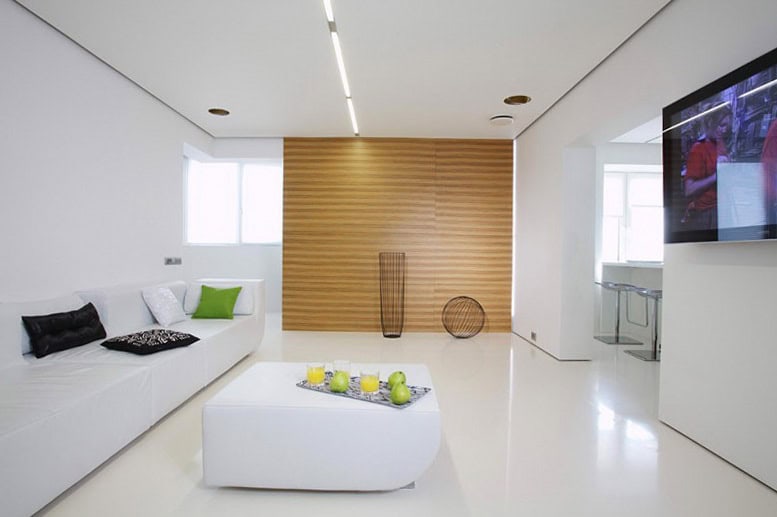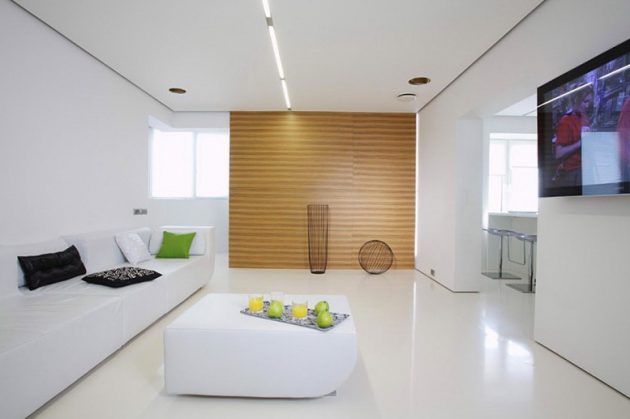 Functional Meets Stylish
At the convergence of stylish and functional, you'll find modern eco-friendly design. While it may have gotten a bad rap in the past, sustainable interior design is no longer an eyesore.
In fact, it can be a wonderful way to set your home apart and simultaneously reduce your carbon footprint. Consider your options and don't be afraid to take a chance on something totally fresh and unique!