Remodeling your kitchen is one of the most fulfilling things you can do this year. It not only gives your kitchen a nice first impression but also significantly increases the value of your home.
Even the smallest changes like adding a rug could make a huge difference in the overall look of your kitchen.
In this article, we are going to look at various stunning and genius renovations you could do to your kitchen to make it more appealing.
Let's delve into specifics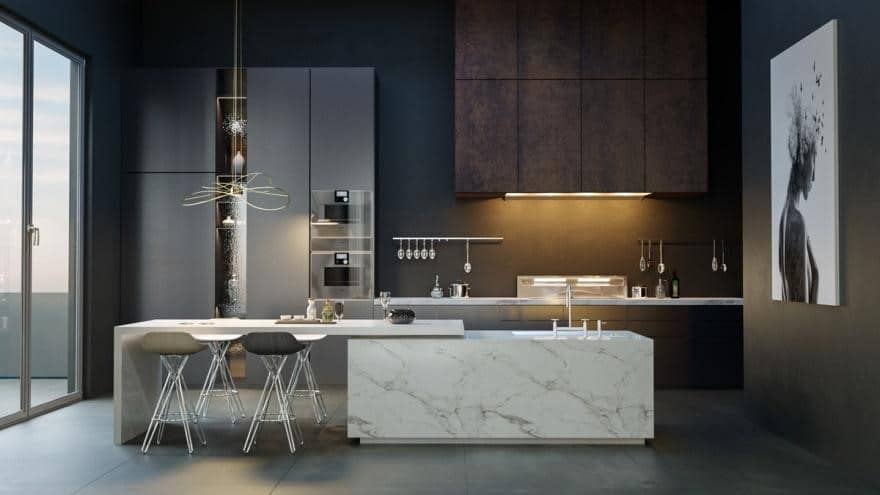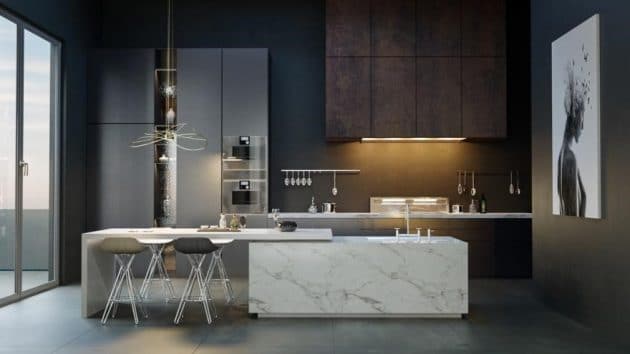 Replace cabinet doors
With continuous use, your kitchen cabinet doors may get worn out or even break. To give your kitchen the much-needed sleek look, you could replace the worn out doors with new ones. You could also get a carpenter or handyman to sand or refinish them.
If you are looking to give the cabinets an elegant look, go for high-gloss or glass doors. You could also create a well-furnished open shelving system that shows-off your most beautiful pieces.
Have some highlight pieces
For your kitchen to look dazzling, especially to a first-time visitor, installing some highlight pieces will do the trick. A great piece will make the kitchen stand out; making it seem like a lot of money and thought was put into it.
For instance, instead of going for a regular sink, pick a copper or stone sink. You could even pick one that has unique accentuates to its design.
Yes, some of these highlights may cause you to dig a little deeper into your pocket but it could elevate your kitchen and make it look more expensive than it is.
Lighting
Even though a lot of people will first look at the ceiling the moment they step into a room, some homeowners will downplay the importance of lighting.
Lighting is an integral part of any home. To make your kitchen glamorous, you could install low not only make your kitchen look more elegant but will give an illusion of a higher ceiling.
Additionally, you could install remote controlled lights that can be dimmed during dinner, to create a luxurious atmosphere and the perfect ambiance for you and your loved ones.
Colors
The difference between an old-rusty and a fresh-looking luxurious kitchen can be one coat of paint away.
Applying an entirely fresh coat of paint on the kitchen walls can be what is missing to make your kitchen look elegant. Modern kitchens go well with darker shades like grey and black.
If your kitchen is small, try applying shades of white and cream as such bright colors make a room appear bigger. You could then complement the white color with wooden or metallic highlights.
For those that are not for the idea of painting the whole kitchen, adding some textured wallpaper to various parts of the kitchen will add value to your kitchen.
Declutter
Nothing brings down any living space, be it the kitchen or bedroom more than clutter. Clutter makes a room look unkempt and unappealing.
A simple decluttering process could be the magic of a beautiful kitchen. The trick is to ensure the counter space stays clear of appliances like toasters, utensils, and blenders. You could have cabinets to store them; space where you can easily take them out when you need to use them.
Experiment with geometric tiles
Tired of the old boring tiles in your kitchen? Take the bold step and experiment with geometric tiles.
Tiles are a great way to give a repeating pattern to your floor, countertops, and backsplash. Homeowners that are a bit reluctant to introduce patterns with the fear that they may overwhelm their space, solid and neutral hues will do the trick.
However, if you are wild at heart and are looking for something with a contemporary twist, go for the common rectangular or square options but in more playful geometric patterns. Tiles with geometric patterns will complement your modern kitchen in ways you cannot imagine.
All in all, full kitchen renovations may be daunting and may be costly. However, there are hundreds of kitchen remodeling ideas that do not cost much. Incorporate the small changes listed above to give your kitchen a fresh look.