The excitement associated with a simple smart home is so big that people want to understand and learn how to DIY before they dive into the whole DIY home automation exercise. It is possible to unlock your smart door lock with your phone, stroll into your house, have the lights switch on automatically, and ask your virtual assistant to prepare you a cup of coffee via your smartphone. During your absence, a robot vacuum cleans the house, your smart thermostat lowers the temperature to save money, and you can monitor everything from your smartphone with indoor and outdoor security cameras.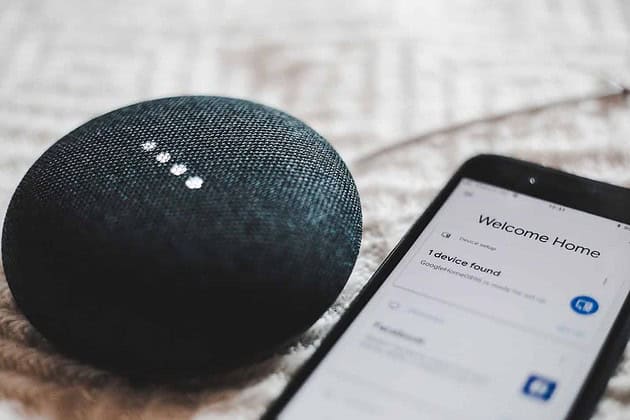 What else do you need? Just make sure that your router has a VPN for added security measures. What is VPN? A VPN is a virtual private network that keeps your devices safe from being hacked by outsiders. Every person connecting to your network will be re-routed through another server and that will save you from an external cyber-attack. After all, the last thing you need is someone locking you out of your home or having access to it through the network. You can try the VeePN VPN for your router through a free trial before committing to the full cost.
Now let's get back to helping you with getting started with home automation, step by step:
1. Choose the First Device
Building a smart home can feel like solving a complex logic problem with a plethora of items from a variety of different ecosystems. However, as with any assignment, you may make it easier by breaking it down into smaller chunks. We recommend starting with one or two gadgets and expanding from there as you become more comfortable with the goods' functions.
So, how do we begging this journey of completing a simple smart home with virtual private internet? We begin by choosing the first device we want to use for our home automation. Here are some really good choices:
Smart speakers
Smart lights
Smart plugs
Smart thermostats
Video doorbells
Security cameras
Smart locks
2. Choose the Right Foundation Platform
The smart home's biggest conundrum is which platform to choose. Using a single platform, all of your gadgets may communicate with one another and be controlled from a single location.
A smartphone app, computer, or voice control using digital assistants like Alexa, Google Assistant, and Siri can be used to manage everything from anywhere.
Even if you want to maximize the compatibility of your gadgets, there isn't a single simple smart home solution that works with all of your devices. As of now, your best chance would be to use smart home gadgets that are compatible with numerous systems.
3. Now Connect More Devices as You Go!
It's hard to resist the temptation to add more devices once you've experienced the benefits of a smart home. To keep things in perspective, think about the following four categories: command, amusement, security, and utilities. These subcategories can assist you in creating the smart home of your dreams, one that is both functional and distinctly yours.
The more gadgets you add to your smart home, the more routines and automation you can create with the ones you already have. Just make sure that you use a virtual private internet connection to connect these devices because otherwise, they won't be safe from any kind of cyberattacks.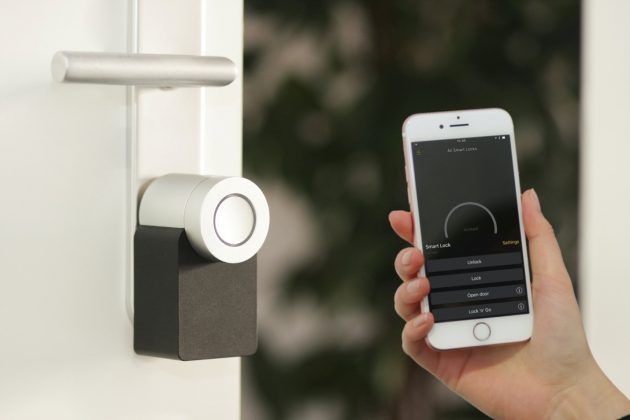 4. Time to Create Routines and Automations
The ultimate goal of a simple smart home is for devices to work together to make your life easier. Routines and automation are two methods to make your devices work for you.
What are Routines?
Scenes and shortcuts are other terms used to describe how routines organize the functionality of a device. This allows you to modify numerous settings at once to avoid the time-consuming and cumbersome procedure of manually changing each one on a smartphone app or smart speaker.
Two things can be accomplished with scenes and routines:
To be able to change several settings at once on a single machine.
To establish the mood, for example, you can modify the brightness and color of smart light.
To manage a variety of settings on several devices at the same time. When you're exercising, you may use your smart speaker to play music, brighten your lights, and lower your thermostat.
There are a few common methods to establishing routines, scenarios, and shortcuts across different apps.
Learn how to set up routines in the app
Identify the devices that you want to control.
Adjust the settings on the gadget to your preference.
If you plan to use a smart speaker to trigger the routine, give it a name that is easy to remember.
Try out your new regimen to see if it's functioning as planned.
What are Automations?
Using a cause-and-effect structure, DIY home automation can respond automatically to changes in your home's environment. They're the ultimate in smart home convenience, but they take longer to set up and necessitate more critical thinking than routines.
In order to set up an automation, you must decide what causes the system to be activated and how the system responds to that activation. Some common triggers and actions in most smart home systems can be combined:
The ability to program the on/off times of various devices is provided by using a schedule. It comes in useful when you know what time you're going to wake up and go to bed.
Routines can be started using voice or app instructions. They come in handy when you want to turn on a light in the kitchen, for example.
In order to respond to a variety of situations, the system's status can be changed. For security purposes, these are a godsend, as they can command a sensor to sound an alarm or send a notice.
Based on where you are, geofencing can alter the system's settings. When you go home from work or go to the store, you can use this to prepare an empty house for your arrival
While you're on this journey to convert your home to a smart home through DIY home automation, understand that there will be hiccups and not everything will magically start getting controlled with a help of your phone. You will need to be patient and you will need to figure out your process and the automation that works the best for you.
To make sure everything is safe, always use a VPN to connect your router and devices so every bit of data being transferred is safe and connected through a safe network. The last thing you need is someone else having access to your home including security cameras if any. So take the necessary measures and enjoy the pleasures of a simple smart home!