If you are thinking of remodeling your kitchen and would like to have inspiration on what type of countertop to have, then you are in the right place. If you select the appropriate granite color, you can make your kitchen timeless and unique.
White Granite
One type of kitchen countertop that you can have is the white granite. It contains opaque white minerals like feldspar and quartz. Remember, there is no white granite which is perfect like other man-made rocks. If you spot a countertop which is 100% white, it's not granite but quartz. The white granite countertops are true gifts from nature since it contains various shades. It has spots and veinings of mix colors. Sometimes, you can see black amphiboles or small grains on it.
Indeed, white granite is the most classic out of all kinds of granite. With its timeless and unique beauty, it can look great in any interior designs. It can look great in both commercial and residential interior projects because of its fresh looks. Because of the many years of the natural process may it be slightly bluish, gray-flecked, ivory, or black-spotted countertop.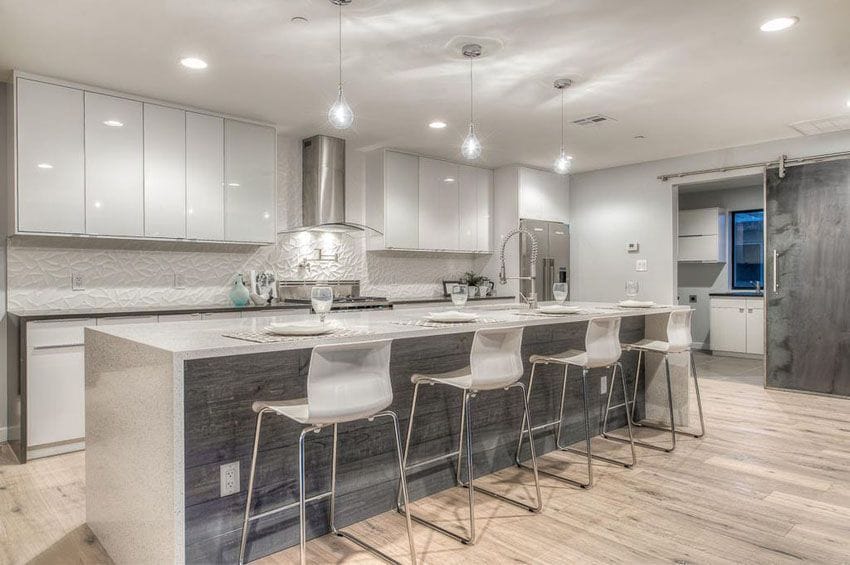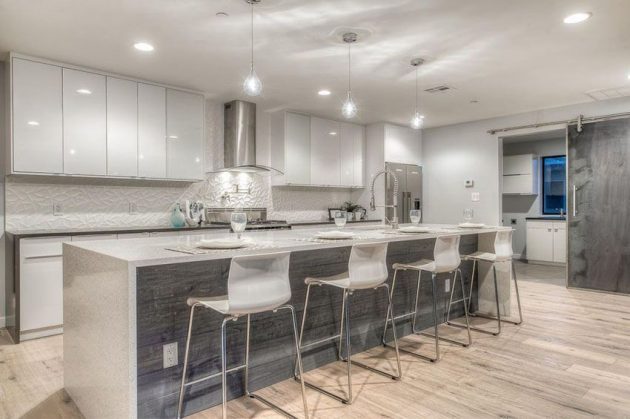 Moon White Granite
If you are looking for beautiful granite stone, then you can choose the Moon White Granite. This one features intricate patterns and delicate grains. You can also find swirls and specks in this type of granite. Silver, ivory, black, and gray spots are beautifully incorporated in the granite which altogether creates an amazing appearance.
The Moon Granite is a dependable and durable stone which is easy to sustain. With proper maintenance, it can last at your home for a long time.
Bianco Antico Granite
The Bianco Antico Granite features a soft and gentle background. It has taupe and warm pink flecks and spots. With this stone, surely your kitchen will look awesome. The gorgeous burgundy red and brown colors will amaze you. Indeed, you like to have a classic yet fresh looking countertop, you can always choose the Bianco Antico Granite.
River White Granite
The River white granite countertops originated from India. The white base is filled with white and black grains. It has also deed red and burgundy flecks or spots on it. In this granite, every slab is unique. Gray, blue, and cream intertwine with the plain white base. Thus, it can create an amazing pattern that can bring joy in your kitchen. Ease of maintenance, durability, and looks are what makes this granite truly amazing. Thus, you might want to check this out immediately.
Black Granite
Gabbro rock makes the black granite. It is an igneous stone which is the same with basalt. This one contains pyroxene and plagioclase materials. Apart from this, it also contains olivine and amphibole minerals on it.
But the black rocks have similar durability and hardness with the granitic stones. When you have found out the black countertop of your choice, most likely, it comes from basalt, diabase, diorite, norite, and anorthosite.