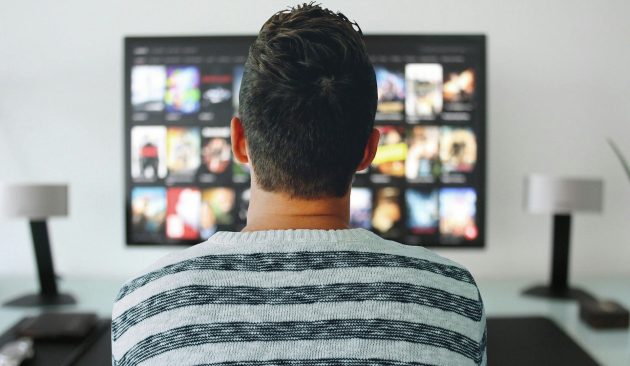 Traditionally, living rooms never had TVs. But over time, the TV has become the centrepiece. In fact, it's become such an integral part of this room for some people that living rooms have begun to evolve into new spaces – home entertainment rooms. Such rooms are a cross between living rooms and home cinemas, designed specially for TV activities such as watching movies, viewing sports or gaming.
If you've been thinking of converting a room into a home entertainment zone, here are some of the features to consider to help create the ultimate space.
Optimize your TV to fit the space
When creating the ultimate home entertainment room, many people splash out on the biggest TV they can find. However, bigger isn't always better – especially if you've got a small room.
The optimum size is largely dependant on how far away your couch is. For small rooms in which there is only 6ft between the couch and the TV, A 24 inch screen is all that is needed – anything bigger and you won't be able to take it all in at once. The further away the couch is, the bigger you should go. If there is 8ft between the TV and the couch, a 40 to 43 inch TV may be better suited. If there is 10ft between the TV and the couch, 48 to 50 inches is the perfect size to aim for. This TV screen size calculator offers more information on the optimum size.
It's important to consider the configuration of your room and whether to place your TV in a corner or against a flat wall. On a flat wall, you have the option of mounting the TV to maximize floor space. Flatscreen TVs are best for this option. Mounting a TV in a corner isn't as simple and many people may prefer to simply use a TV stand – a curved TV could be better for a corner, giving everyone in the room a clear view of the screen.
Choose the right furniture options
For an enjoyable TV viewing experience, you need comfortable furniture. You also want to ensure that this furniture offers enough seating for everyone in your household, as well any guests you regularly invite round.
If no more than four people are likely to use your home entertainment room at a time, a sofa and an armchair may be all you need. If more people are likely to use the room, you may want to consider adding extra seating – but be wary of the room becoming too cluttered. Bean bags could be a great form of extra seating for kids or extra guests (it beats sitting on the floor), while not taking up too much space. There is also the option of corner sofas, which can help to optimize space while maximizing the amount of seating available. Some companies even allow you to build your own custom sofa, which could be useful for fitting the precise dimensions of an awkwardly shaped room.
For adding comfort, consider sofa features such as fold-out leg-rests and pouffes. The best-suited material is likely to be a matter of personal preference. For instance, some people love the coolness and easy-to-clean convenience of leather, while others prefer the warmth and softness of fabric.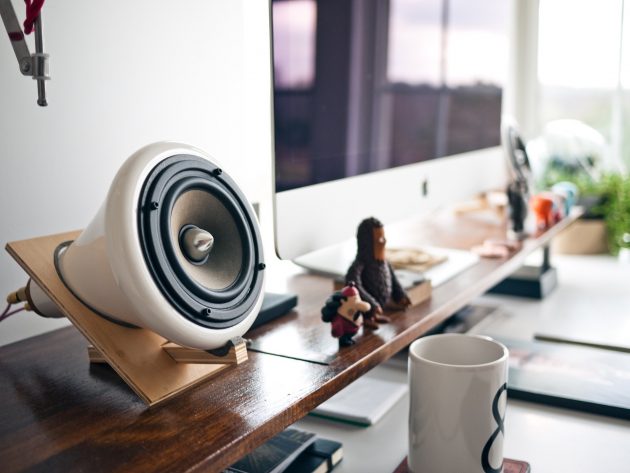 Locate speakers strategically
Surround sound speaker systems can help to give your home entertainment room more of a cinema feel. They could also be great for improving your music listening experience if you regularly play music through the TV (the speakers could also be linked up to other music playing devices).
There's an art to positioning speakers in order to get the best sound out of them. Firstly, put them somewhere where there are no obstructions – you don't want a DVD storage tower or an armchair directly in the way. Ideally, the speakers be slightly away from the wall (especially the subwoofer, which will cause vibrations if it is too close). Speakers should be at level with people's ears to offer the best clarity – putting speakers high up in the corners of the ceiling isn't always the best option. Cambridge Audio's guide offers more tips for strategically placing speakers.
Wireless freestanding speakers will give you the most freedom to play around with the location. There's also the option of a sound bar, which can help to disperse sound around the room without the need for multiple speakers.
Set the mood with lighting
You may also want to consider your room's lighting. While you may still want some bright overhead lighting, having some ambient lighting could be great for help to create atmosphere when watching a movie at night.
The likes of these Lepro LED strip lights could be used to create backlights to a TV or to add lighting around a painting or mirror above the sofa. Some lighting can chance colour or be dimmed, allowing you to match it to whatever you're watching.
While controlling artificial lighting, you may also want to block out exterior lighting. Blackout blinds or blackout curtains could help to block out the sun if you're watching a movie during the day.
Establish a theme
To help give your home entertainment space a personal touch, you could opt for a unique theme. This could relate to your personal interests and your room's main form of usage.
For instance, if you use it largely for watching sports, you could decorate it with sports posters and memorabilia. If you're an avid gamer, you could add posters and memorabilia related to your favourite video games. Movie buffs may meanwhile want to use movie-related décor (you could even give the room a sci-fi theme or a Western theme – or even a horror theme!). If it's an entertainment room for kids, you could let them decorate it to their interests.
Alternatively, you may want to try something more general in keeping with the purpose of the room. For instance, if you want your home entertainment room to be a relaxing space, you could opt for a relaxing décor scheme made up of cool colours and natural wood tones, possibly adding in some houseplants. For an energetic and social space, warm colours and vibrant artwork could be better suited.