A home workshop is a fantastic thing to have if you're a creative person who works with their hands. Maybe you want somewhere to do woodwork, metalwork, or even glassblowing or sculpture. Having a space at home is much more convenient than having to hire somewhere in another location. You can use your workshop whenever you want to, and you'll always have somewhere to store your latest projects. A workshop is a practical space, but it can also look great if you plan it out right too. You can get creative with your workshop and create a space that you love to be in.
Image from Pexels – CC0 License
Your Workshop Space
The first thing you need to do is claim a workshop space. You might already have somewhere in mind, perhaps your garage or a shed. Or perhaps you need to build somewhere that you can use. You need a space that's big enough to hold any equipment that you might need, and that allows you space to move around while you're working. If you don't currently have a space that's big enough, you might need to get creative to think about how you can convert or extend an existing space or what solutions are available for building a new space.
Let in Natural Light
Having plenty of natural light in a workshop or studio is a good idea. Natural light allows you to see things clearly, especially when it comes to colours and details. If you're working under artificial light all the time, you can find that once you're out in the light of the day, your creation can look a lot different from how it looked indoors. To get more natural light in your workshop, you might consider installing new windows or skylights so that lots of light can stream in. Use light colours in your workshop to make the most of the natural light too.
Plan Your Layout
A good layout is a must in a home workshop. You might not have a lot of space to work with, but you could have a lot of equipment or tools that you need to keep there. You need to think about your workflow and how you will move from one part of your workshop to another. This will help you to plan out a layout that works for you. You might also need to think about your power supply and cables if you need to power some tools. You will also need to think about how you can safely move around your workshop.
Install Practical Lighting
One of the most important things in your workshop for both practicality and safety is lighting. Even if you have lots of natural light, that won't serve you well if you want to use your workshop when it's dark. Some bright lights can give you the task lighting that you need to work efficiently. Try some industrial lights like UFO high bay lights with rebates to get the lighting that you need. A lack of good lighting could make it very difficult for you to work. So be sure to find something that's strong enough for your needs.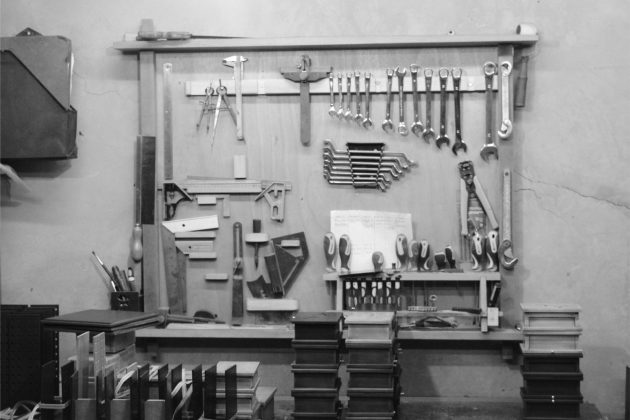 Image from Pexels – CC0 License
Get Smart with Storage
Storage is a must for any workshop. It gives you somewhere to keep tools and equipment, as well as any materials that you might need. Workshops can get messy, but the right storage can help you to keep everything looking neat. If you choose smart-looking storage, your workshop can look sleek and clean, and you can hide everything away. Use cabinets and drawers to keep everything organized and out of the way. If you do want things a little more on display, you could consider some wall-mounted or even ceiling-mounted storage systems.
Look at Floor Options for Your Workshop
The floor of your workshop needs to be durable, but you probably want it to look good too. Some people choose a simple concrete floor, which can be a good option for a while. However, concrete can be damaged, and it might get stained too. If you want a durable floor that lasts a long time and looks style, consider an epoxy resin floor. Epoxy can be installed over a concrete floor and even used to repair any concrete damage. You can find shock-absorbant options, and there are lots of design choices too.
Create an Organic Look in Your Workshop
People often choose to make their workshops very contemporary, industrial, and even futuristic. But if focusing on metal and sharp lines isn't for you, you could create a more organic look for your workshop. Consider using more natural materials like wood for your workshop instead. Or, if you don't want to use natural materials, you can create a look that mimics them. It's a good way to create a softer look for your workshop if you want to avoid an industrial feel.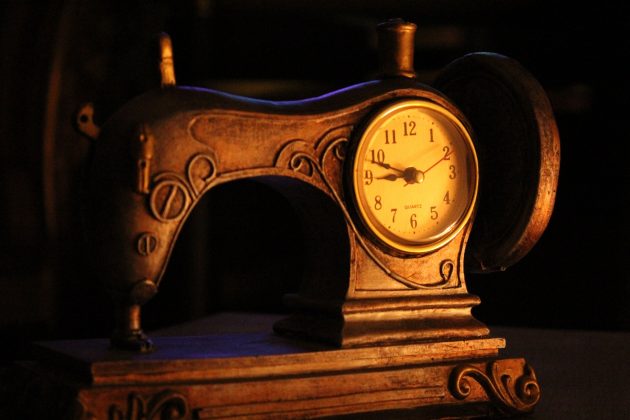 Image from Pexels – CC0 License
Consider a Vintage Look
Instead of making your workshop super modern, you might want to think about a vintage look. There are lots of ways you could approach this, depending on which period or design trends appeal to you. You could look for some vintage pieces to include in your workshop, whether it's working items or just some decorative pieces. For example, if you set up a sewing space, a vintage sewing machine could make a nice ornament. Or you might find an antique desk or workshop table.
Make Your Workshop Flexible
If you don't have enough space to have a dedicated workshop, you could create a more flexible space. Your garage could be ideal for this, or perhaps your basement might work. You can find ways to move things around so that when you're not using your equipment, you can use the space in other ways. You could also consider creating different zones so that you have a workshop space in one part of the room, but you still have space for other activities too.
A home workshop can give you somewhere to be creative, so why not be creative when you're designing it?