Does your bedroom feel a bit off?
Maybe it has something to do with the design.
Bedroom design mistakes such as a rag that is too small or bedding that makes you sweaty all night can make your sleeping quarters uncomfortable.
The good news is that all is not lost as we have easy fixes for common bedroom mistakes we have experienced over the years.
For instance, buying a bigger rug that extends from under your bed can make your bedroom more balanced.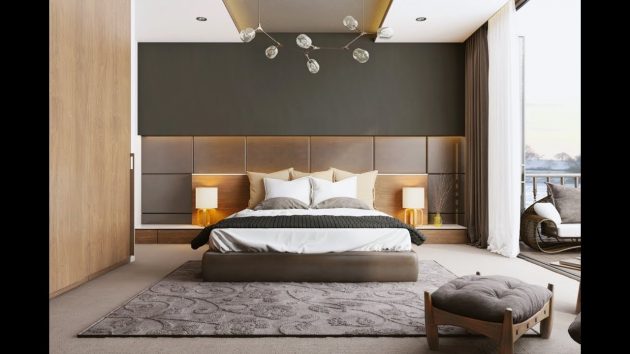 Similarly, buying a cooling blanket will help keep you dry even on hot summer nights. And high-quality weighted blankets help you to relax and also ensure you have a great night's sleep.
Want to learn more?
Here are four more bedroom design mistakes and their fixes.
1. Bed Against the Wall
Placing a child's bed against the wall is acceptable as the wall acts as a source of security and protection. Similarly, if you have a tiny bedroom, you may have no choice but to push your bed on the wall to create space.
However, when it comes to a large bedroom, it's not advisable to have the bed against the wall.
Placing your bed with one side to the wall creates difficult Feng Shui as it limits the flow of good energy in your space. Always aim to have ample open space on both sides of the bed to enable free energy flow in your bedroom.
The Fix
Move your bed to the middle of your bedroom to create space on both sides. In a small bedroom, try to move the bed just a few inches from the wall.
If it's impossible to move the bed away from the wall due to limited space, you can create energy flow by adding a few potted plants or a mirror on the wall.
2. A Loud Wall Color
Your bedroom should be your sanctuary where you can rest and relax. Choosing bright wall colors for the bedroom will only make you restless. Colors such as red, orange, and yellow make it difficult for you to calm down ready for bed. Such shades are recommended for high-energy rooms such as the kitchen or the living room.
The Fix
To make your bedroom as soothing as possible, go for a calmer bedroom wall color. When considering bedroom colors, think blue, green, white, or earth tones. Such colors create a more tranquil environment for sleep.
3. Failure to Make the Most of Natural Lighting
Your bedroom should be well lit.
Allowing an abundance of natural light in your bedroom will create a sensation of freshness and spaciousness.
Unfortunately, many people do not make the most of natural lighting in the bedroom. Some people will dress their bedroom windows with heavy curtains while others will place large pieces of furniture next to the windows, blocking off natural light.
The Fix
Dress your bedroom windows with fine curtains that will let in natural light. You can also place the bed instead of bulky furniture next to the window.
Moreover, painting the bedroom wall white will also bring out the best aspect of natural lighting. Placing mirrors on your wall can also reflect the natural light around the bedroom.
In case your bedroom doesn't have a south-facing window to let in natural light, choose proper lighting to brighten up your space. Soft lights that give off a warm glow are ideal in the absence of natural light.
4. Lack of Storage
Having ample storage in the bedroom is essential if you want to do away with clutter. Having enough storage in your bedroom also eliminates worry and anxiety.
Even with a tiny bedroom, aim to have enough storage to keep your space organized.
The Fix
The furniture you use in your bedroom should have a storage function if you want to keep your space clutter-free.
Smart storage solutions will also come in handy if you have limited space. For instance, a stackable wardrobe organizer can help maximize storage. Hangers can also help you use your wardrobe rails more effectively. To save on floor space, you can install shelves along your bedroom walls
Conclusion
Is one of the above design mistakes ruining the ambiance of your space? Hopefully, now you know how to fix it.
We'd love to hear from you. Share with us other bedroom mistakes you have made in the past and how you fixed them.