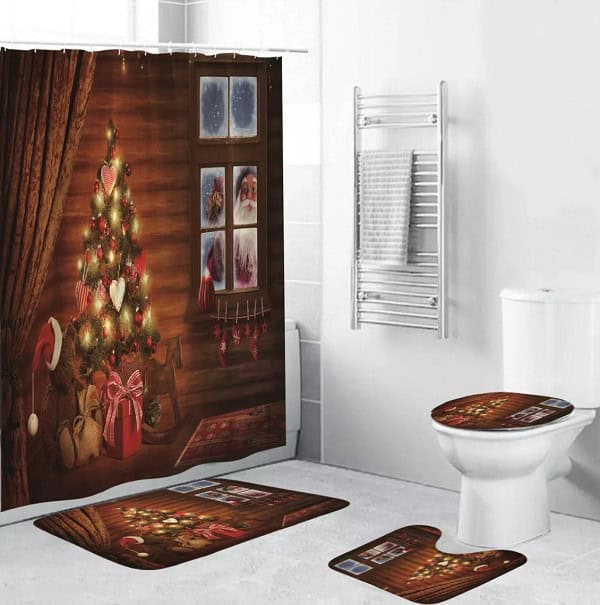 Christmas is the best time of the year to exhibit that spirit of giving and loving. One way of feeling the Christmas vibe is through Christmas decorations. If you are designing your home for the holiday, this article is for you. We will give you decorating tips and ideas to transform your home into a Christmas spirit without breaking the bank.
When decorating the house for the holiday, the focal points are always the living room, kitchen, and outdoor space. The bathroom is always the neglected part. If you are thinking of transforming your bathroom into something festive, keep reading the Christmas bathroom décor ideas up to the very end.
Below are the simple yet effective ways to decorate your bathroom for a holiday:
Add some greenery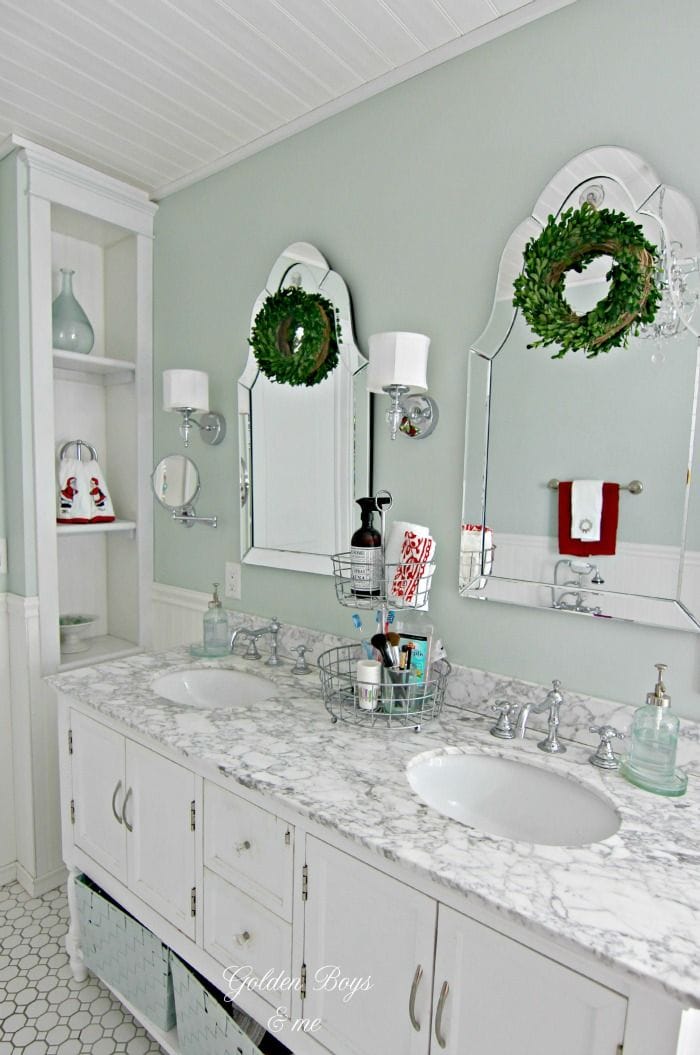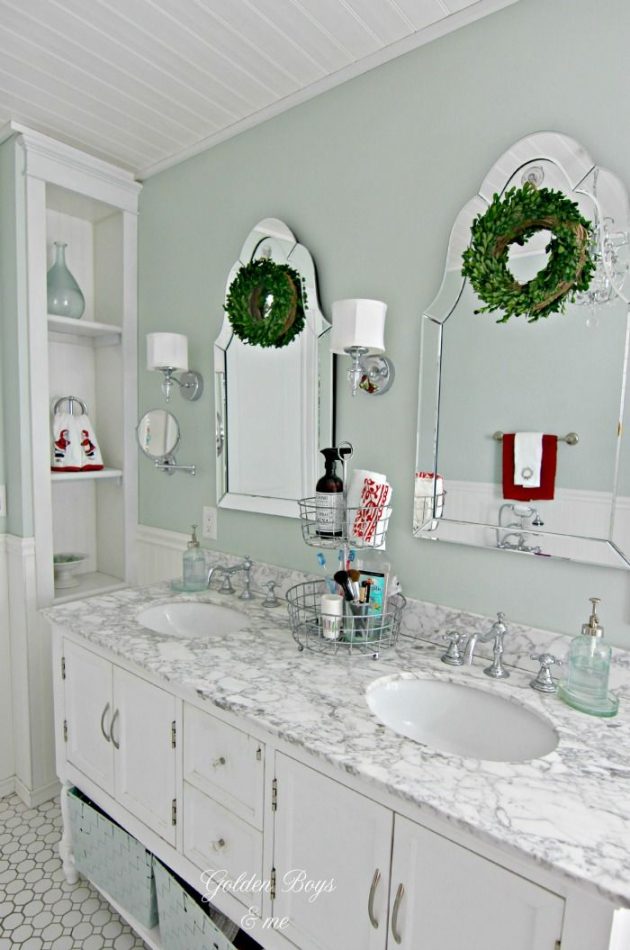 You don't really need to spend money to add some Christmas decor to your bathroom. Adding some tree clippings can change the entire mood of your bathroom. You can use tree clippings as a decorative piece in your vanity countertop or use them as a hanging decoration. If you have money to spare, buy an artificial garland and use it as draping over the bathroom mirror.
Add Christmas decor pieces that match the size of your bathroom
When adding Christmas decors into your bathroom, it is a must to consider the size of your bathroom carefully. You cannot just add huge decorative pieces when you have a tight bathroom. Some people add a Christmas themed bathroom partition making the space too small than it actually is. Should you wish to add a level of partition or drapery, the best thing to do is to purchase Christmas shower curtain sets. You can find a lot of those Christmas decorative shower curtain sets at Julifo. You will never run out of options when it comes to holiday-themed shower curtains, and they sell them at an affordable price.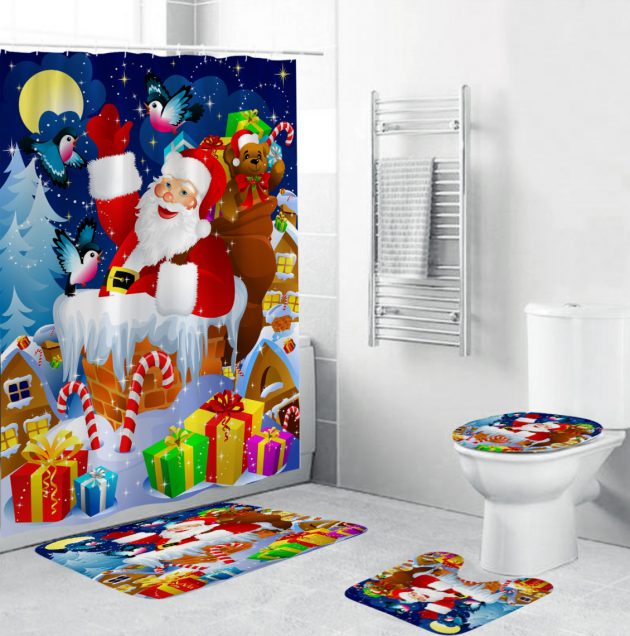 Keep things simple
You don't need to have grand Christmas decorations. By keeping things simple, you can save a significant amount of money without compromising the overall aesthetic feel of your home. If you feel like your bathroom is already an art itself and it does not necessarily need to add complicated design details, what you can do is to add hand towels printed with Christmas symbols. Add a Christmas-themed shower curtain or add a Christmas-themed bathroom hanging art. There are many things you can do to transform your bathroom's overall look and feel. You might want to change the lightings to make your bathroom look festive and welcoming.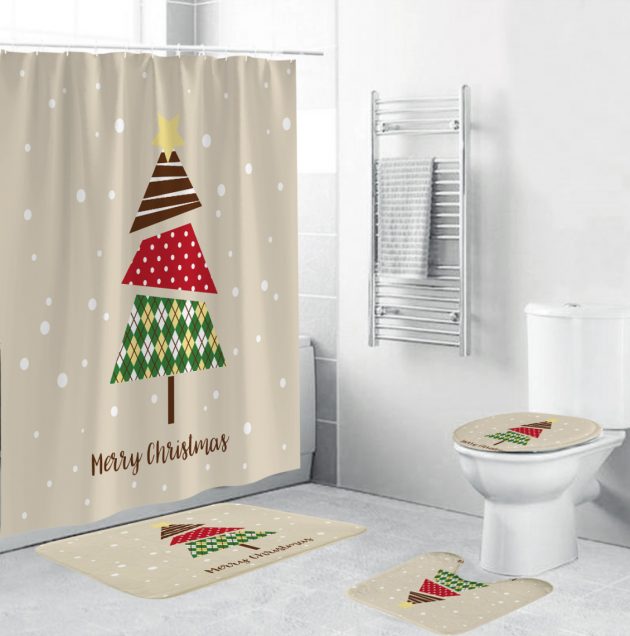 When designing your bathroom for Christmas, a little goes a long way. You don't need to break a bank or dig a hole in your pocket to transform your ordinary bathroom into something extra. All it takes is just being resourceful and inventive. There are many design inspirations you can get online. However, the ones we mentioned above will let you design your bathroom without spending too much. Do not disregard the importance of transforming your bathroom into a holiday-ready place for family and guests.