There is a movement steadily gaining traction where the aesthetic design of your home theater system is becoming almost as important as the system itself. A beautifully mounted television looks and feels of better quality when cordless as opposed to a bunch of cords hanging from it like some rectangular jellyfish. Here are a few tips on concealing your home theater cables and maximizing the visual appeal of your set up.
Wire ties
Bundle your cables with wire ties or clamps every meter or so to keep them well managed and organized. It helps if you bundle HDMI cables, audio cables, and power cables into their own separate groups to avoid confusion or interference.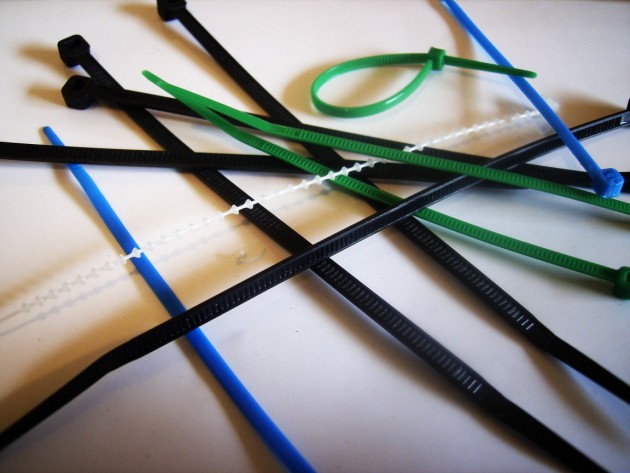 Raceways
If your system happens to be a ways away from an outlet, a cable raceway prevents you from having to string your cables along the wall out in the open and instead hides them in plain sight. These raceways are designed to be easily paintable to match your room décor or to blend in to the trim that you lay them next to. They come in all lengths, so you could have one running vertical from your TV to the floor for a sleek look on a wall-mounted set, as well as one running along your wall back towards your outlet.
Tracks
Cable tracks are similar to raceways but they tend to be thinner and allow you to run the cable along where walls meet ceiling, or underneath furniture.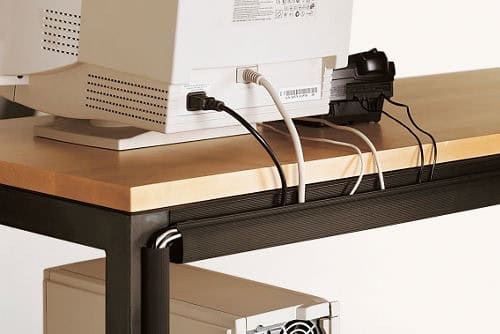 Fish tape
Using a steel fish tape tool, you can easily run your cables underneath your carpet from one end of the room where your theater system is set up, to the other end where your outlets are located. To use this tool, you'll pull up a few centimeters of carpet both where the cables will enter and exit. From the exit side, you will slide the fish tape hook beneath your carpet's padding and push it out the entrance portion. Tie your cables to the hook and simply pull them back through the carpet.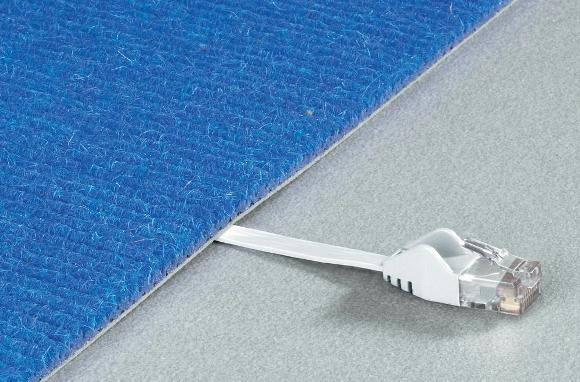 Through the wall
If a separate room lies behind the wall your system is mounted on, you can always run your cables through the wall and into the other room. This process is not as hard as it sounds and can be done in as little as two hours, but make sure to contact an electrician if you're unsure of the process. It's better to have it done right the first time than to have to hire someone to fix your mistake.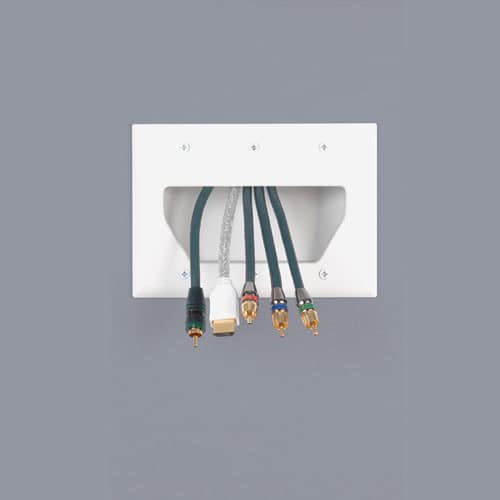 Behind the trim
Many types of trim are concave-shaped, meaning that you can simply lift them up and hide your cables underneath them before mounting them back to the wall.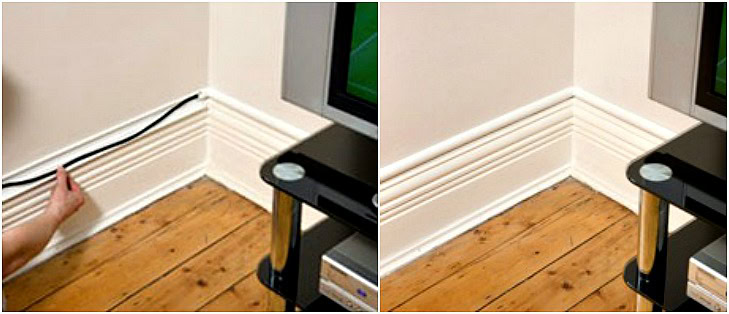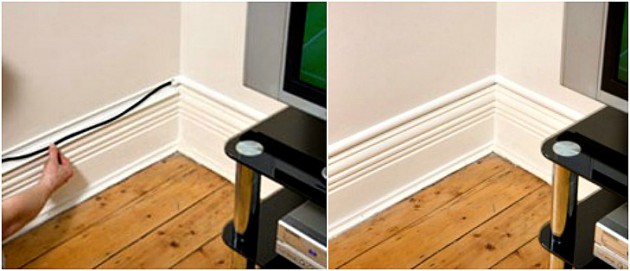 Cabinets
Hiding your cables in a conveniently placed cabinet or a handy closet also does the trick well. Stashing your cables in a cabinet is as simply as drilling a hole, placing grommets so the cables don't rub against any sharp edges, bundle your cords together, tack them to the side of the cabinet, and bam – no more cords. You can find these ties and many other cable management systems in Selby home theatre accessories.
Hopefully these few tips will help you conceal all those ugly cables that may be hanging around your home theater!