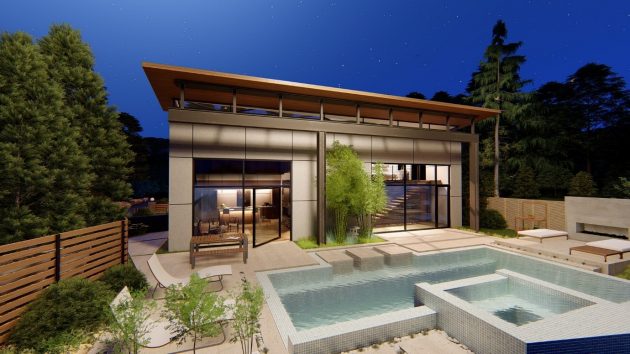 Whether you have an empty piece of land, or are clearing an old house first, building a new house is an exciting time. It is your opportunity to get exactly what you want, whether that is walk in wardrobes for every bedroom, extra soundproofing, something completely self-sufficient, or anything in between.
Although in many instances you may hear that you are only limited by your imagination, unfortunately when it comes to building houses you are also limited by the laws of physics, and local council regulations. In order to ensure that your dreamhouse will not only look and function how you have envisioned in your imagination, but will also still be standing in 50 years' time, and pass your local body permits, you need a plan drawn up by an firm like Superdraft who has qualified and experienced architects and building designers.
What Does An Architect Do?
An architect is the person (or team of people) responsible for designing a range of structures from your home, through to commercial buildings or apartments, as well as public buildings like libraries and schools. Although a commercial architect can, of course, design a house – and vice versa, you will find that working with an architect who actually specializes in what you need built will ensure that you are working with someone who loves their job and is passionate about your project.
All architects in New Zealand and Australia must be qualified and registered with the state Architects' Registration Board before they are allowed to offer their services to the public. https://www.aaca.org.au/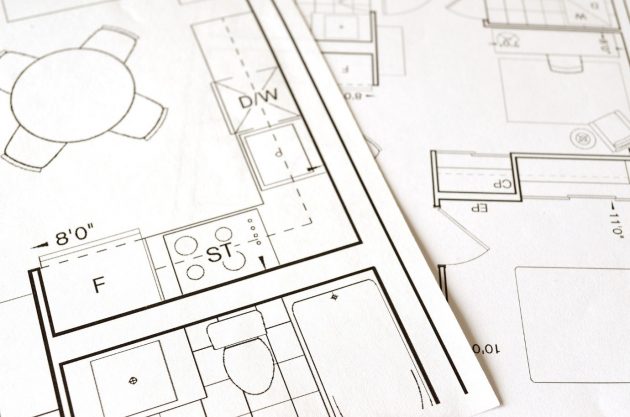 What Does A Building Designer Do?
Generally, you will find that a building designer is a cheaper option for someone to go with to get your plans drawn up. They do not need to have any formal qualifications or be registered with any licensing body. However, you will often find that many designers have come from a building background – remembering that once upon a time most builders were also draftsmen who would draw up plans as well as build the house.
If you are looking at a relatively straightforward build, then a building designer might be perfect for your needs. This doesn't mean that you have to stick with a square box, designers enjoy exciting projects too! But if you are wanting to replicate the Sydney Opera house or build another Skypoint Observation Tower then you might need to ensure that your designer is consulting with engineers and architects before the foundations get laid.
Is My Home Too Complex?
If you are completely new to the world of building and home design you might be looking at other people's plans and trying to understand them or looking at your uneven section and trying to work out how you could ever get a house on there. But despite the apparent complexity of most homes, building designers are actually very experienced in exactly the type of home you would see in any Australian neighbourhood.
With increasing concern around environmental issues you are also starting to see more and more homes being built specially to conserve energy by using clever materials and techniques – and you will find that a good building designer is just as able to get this working for your as the average architect.
Where you might want to look for an architect or a draftsperson who works with a larger team, is when your house is particularly unique, along the lines of something you might see in Grand Designs or Australian House of the Year (like these), or on very difficult terrain, such as overhanging a cliff.
A building designer understands building plans in much the same way that the majority of people in the construction industry can read plans. They can also draw them. Building plans are really a set of instructions designed to allow a team of different professionals to create the vision you have for what your home should look like.
Your building designer should also be able to explain to you what the plans mean, and make sure that you are happy with what they have done. You should be able to look at a plan and see things like where the front door will be, where wardrobes will be (and what size wardrobe you have), where each room is in relation to each other, and the general layout.
It can be difficult to picture exactly how things might be once your home is built, but this is why you have contracted a professional, to make sure that your vision is translated into the correct instructions that others can follow.