If you've been sleeping on a single or double mattress and if you feel like now is a good time for an upgrade, you might want to consider buying a king-sized mattress. Getting a brand new king-sized bed frame comes without saying, but the perks of owning a king-sized mattress would easily offset the additional cost of buying a new bed frame especially in the long run. In case you are looking for the best king size mattresses currently available in the market, here's a solid king size mattress buying guide by Bedding Pal.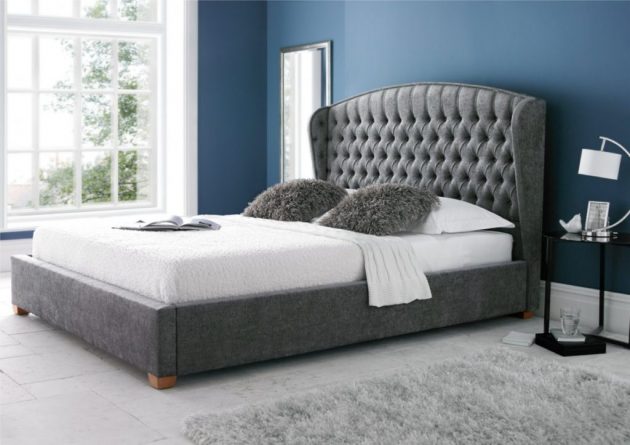 Standard King Mattress
| | |
| --- | --- |
| Width | 76″ |
| Length | 80″ |
| Width Per Person | 38″ |
The king-sized mattress is widely known to be the best mattress for couples. This is all thanks to the sleeping space it has to offer for each sleeper. There is just so much space on a king mattress, it is actually as good as combining 2 twin XL beds.
Benefits of buying a king-sized mattress
Extra Comfort from Extra Space
Most of the time, having an extra elbow and legroom when you sleep will significantly improve you and your partner's overall comfort and quality of sleep. With a king-sized mattress, you can easily extend and fully stretch your arms and legs as you wish. Besides that, you won't have to worry about sleeping positions anymore because with a king-sized mattress, you will have all the space you need.
If you have fallen off from your bed in the middle of your night from twisting and turning around, you won't have to go through that again with a king-sized mattress. If you are sleeping with your partner now, a king-sized mattress would be a great option. With a king-sized mattress, you could even sleep with your baby.
Great for Restless Sleepers
If you are suffering from health conditions like arthritis and joint pains, you might be finding it hard to sleep with a relatively steady or still position. As such, a king-sized mattress would be a great remedy for you to achieve a good night's sleep. Arthritis can easily act up if your joints remain stationary for an extended period of time i.e. sleeping. This is large because people who suffer from this condition are often quite restless sleepers.
The space that a king-sized mattress offers would be more than enough if you want to move around during sleep without worrying about your joints.
Family Bed
If you have children or a handful of dogs, buying a king-sized mattress would be the perfect place to bond and relax with your family on a cozy weekend. What's a better way to spend a lazy afternoon than to switch the TV on and have a little movie marathon with your family?
Pressure Points
If you didn't know, most king-sized durable heavy duty mattresses on the market today are specifically designed to relieve all your pressure points as you sleep. This slightly more expensive size for mattresses will allow you to sleep peacefully and wake up the next morning without any body aches.
If you are suffering from other health conditions such as a tennis elbow, frozen shoulder syndrome, or neck problems, a king-sized mattress would be the best choice for you.
Flexible Design
Besides relieving pressure points all over your body as you sleep, king-sized mattresses are also designed for great versatility in terms of design styles. If you have creative ideas for your bedroom design, it will never be easier than buying a king-sized mattress.
As long as your bedroom has enough space for the sheer size of this mattress, it will be the star of your room design no matter where you palace it. Many bedding and design experts call the king-sized mattress a 'timeless' style. This is because it would complement your bedroom design well whether it has a classical or modern minimalistic design.
Conclusion
Buying a king-sized mattress would offer you the best comfort a mattress has to offer. Having a comfortable place to rest and sleep is one of the best investments one could make as, without a doubt, all of us spend ⅓ of our lives sleeping.
Besides great comfort, buying a king-sized mattress also comes with many other benefits, for example – if you suffer from joint problems and arthritis, a King-sized mattress would be great because it is designed to provide you with the best comfort by alleviating most of the pressure points on your body no matter what position you sleep with.