Connecticut's architectural environment is comprised of an eclectic mix of Victorian buildings, massive structures, and some of the world's most sought after landscapes. From the remnants of Native American lore to today's structural ingenuities, Connecticut sets an international precedence in home living. With plenty of great local architects and realty firms ready to assist, home shoppers have plenty to look forward to when settling in an area with a median household income just below $69,000.
Beauty without budgets
Connecticut offers an invariably low supply of affordable homes with most of Connecticut's existing affordable housing being situated within 18 percent of its towns and counties. Has this stopped affluent families from building massive estates in Storrs, Hartford or surrounding cities? Not hardly. Surprisingly, many find Candlewood Lake real estate and similar properties to be both inspiring and affordable.
From beautiful facades to ecofriendly roofing materials, new construction and renovation of existing Connecticut properties is ever expanding. When thinking about household improvements to increase the value of your property, the thought of renovating the floor of the garage usually won't come to mind – of course, you've not seen the decorative concrete that adorns driveways in Norwich.
If you're mostly seeking homes with historical significance, one need not look too far as the 5th State offers plenty for nostalgia fanatics. Many qualify for historical grants, meaning you'll occupy and renovate these properties much like you would any single family home.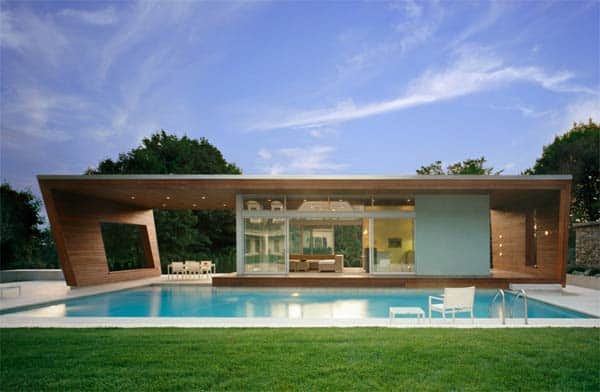 Impossible structures made possible
In an economically rich state like Connecticut, it's worth mentioning that most all architectures are seemingly impossible real estate establishments made possible through engineering like you've never seen. Since plenty of money is still flying around Wall Street, Connecticut's many small towns have become prime settlements for brokers, CEO's and hundreds of financiers. Where there's money, there's an abundance of architects willing to take an impossible blueprint and create beautiful dwellings.
Technology casts a wide net when architecture is involved, too. Computer-aided drafting programs are far more capable of making laser accurate drawings that allow the once impossible angles to become easily erected. Add geothermal, solar power and shaded windows, and you'll see why Connecticut homes are developing far beyond most of the county's wildest dreams.
Afterthoughts
If you're in the market to buy then divorce a new Connecticut home, there are a few tips to keep in mind when house hunting. While you do want to pay attention to the details of the home, it's important to remember that it will take more than aesthetics for you to know which home is right for you. Also, remember that many properties will have more potential than properties further inland in New York since rural areas tend to draw more long-term settlers than inner city properties.
Connecticut is becoming one of the more popular places to visit in the world due to the amazing architecture and countless activities to see and do around its capital and multitude of smaller towns.