When an expert in tiles does his job, it looks very easy and interesting to watch but when you try to take this job yourself, you realize how you can get totally lost as there are abundant options available. You can find porcelain, glass, ceramic tiles and mosaic tiles which are just a few names. Another important thing to consider is proper measurements, so that you can decide the exact number of tiles needed. Also, there are many different styles and choices available for tiles and finally their size.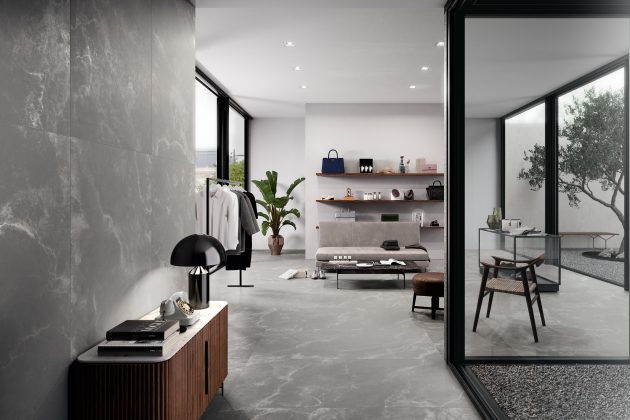 Here are few top tips, which will work very well to decide exactly what tiles will you need, along with their quantity, so that it can help you to achieve a perfect professional finish.
1. Measure your room
Much before deciding to buy Refin ceramic tiles or any porcelain tiles, you need to take proper measurement of the area where you have to tile.
Usually tiles are sold in square metres measurement and hence calculate the total area to be tiled. It is safer to add 10% extra from your calculated area for compensating any error, or you may also have to cut few tiles.
2. Various options
As mentioned before there can be many options, e.g. ceramic tiles, mosaic tiles, glass tiles, natural stone or any other.
You need to consider the look and style, as they are quite important factors for any project. Buying tiles is a long-term investment, as you are not going to change it very frequently and hence choose the best option that you can comfortably do with your available budget.
Since there are many designs available for tiles, so you can take few bold options like coloured ceramic tiles for giving decent look to your kitchen, or you can go very neutral where there is natural stone, so that you get a feeling of calm and tranquil in your bathroom.
3. Ensure suitability of these ceramic tiles
In case, you have decided to go for ceramic tiles then make sure that for your project, they are perfectly suitable.
4. Buying your tiles
In case your measurements are correct then it will be much easier to buy the tiles based on your measurements. You can check the total area and divide that with the area of each tile. This will give you the number of tiles needed for the project.
5. Ceramic Tile Warehouse can also advise you
To make sure that you have chosen the right type of tiles for your project, you may also speak to Ceramic Tile Warehouse team of experts who can also offer you suitable advice in this regard.
This is for those who think that such tiling job is much beyond their own capabilities, then Ceramic Tile Warehouse can easily guide to choose a suitable professional who can help to do the job for them.
We hope the above tips will help you purchase tiles, if you are planning to renovate any portion of your house.