Conservatories are, no doubt, the best way to add value to your home's architecture. And if it's a self build conservatory, the most important thing to do is to choose the type, which best suits your house style.
There are different types of conservatories available in various shapes, sizes, and materials. Choices depend on the space within your house premises and the purpose for which you're planning to build one. So to prevent you from making any wrong decision, here are some of the types and materials of self build conservatories explained below.
Types of Conservatories
Lean-To Conservatory
These are so called because they seem to be leaning against your house. They are not expensive and are mostly rectangular in shape. The roof has a slight slope and they're quite suitable for homes which have a small garden. Small homes with a single storey can also choose this conservatory.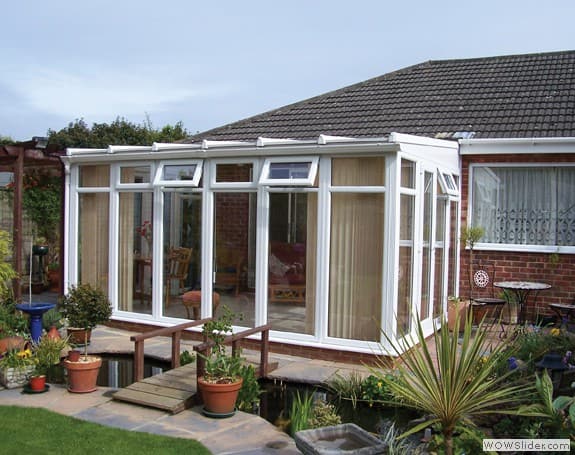 Edwardian Conservatory
Edwardian conservatory is also called Georgian conservatory which can be square or rectangular in shape. The roof is pitched on either side. Because of its ancient design, this conservatory provides ample space and can be used as a storage space, dining area or playroom.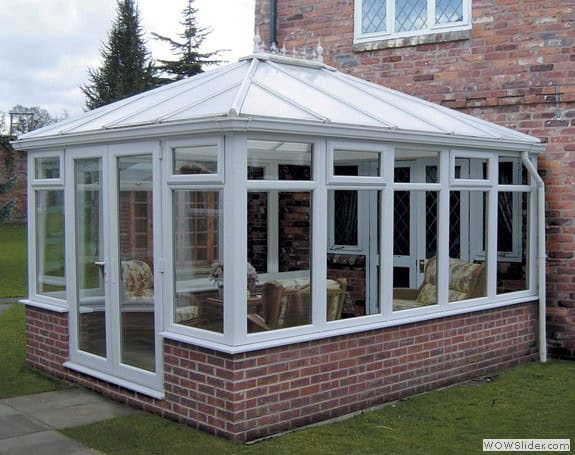 Victorian Conservatory
Victorian is similar to Edwardian conservatory. It has a pitched roof and a rounded wall at the end. This makes it quite visible due to its stand out architecture. It is considered as an epitome of all designs of conservatories. It makes the place really attractive and spacious. They are suitable for mostly all types of houses.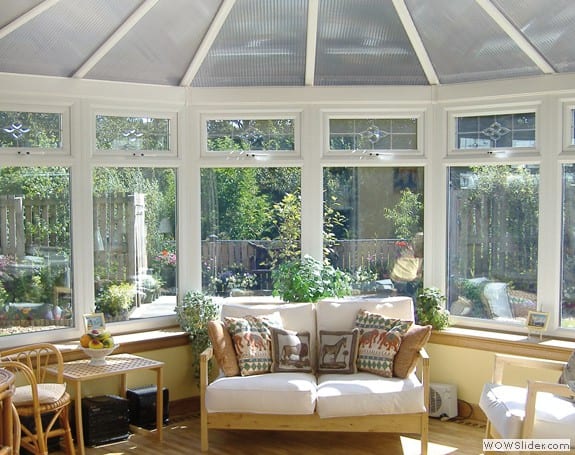 Orangery
Mostly people confuse conservatories with orangeries. However, the two styles are different in architecture. Orangeries are made of stone, hardwood or brick walls. Its windows are huge and it has a sunroof as well, whereas conservatory's walls are mostly made of glass. An orangery is a nice method of bringing more light into your house, giving the place a fresh feel.
P-Shaped Conservatory
As the name suggests, this type of conservatory is in 'P' shape. It's a combination of both Victorian and Edwardian conservatory designs. It offers more space and makes the design versatile. Because of its capacity, it's easier to divide the purpose of conservatory into two i.e. one of its side can be made a dining area, while the other, which is the smaller one, can be made a small sitting area.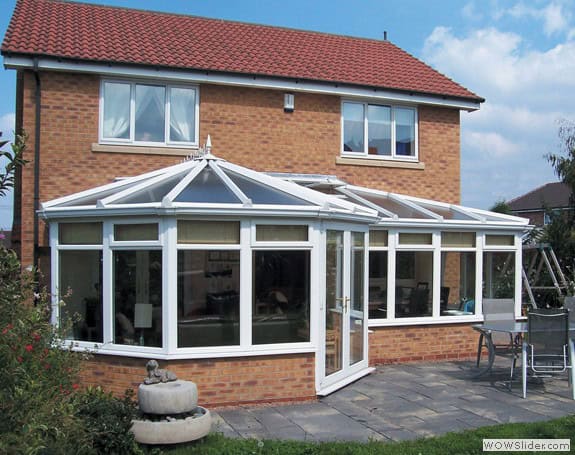 Materials of Conservatories
Hardwood
Hardwood is the material which is suitable for conservatories in listed buildings. These require time to time maintenance and can be finished easily using wood stain or paint.
UPVC
This is one of the popular materials of conservatories. It requires less maintenance and is cheap as well. It is mostly available in wood grain or white. It is not suitable for listed buildings.
Aluminum
It is not used for house conservatoires. But this material is more expensive than UPVC. It's strong and often used by commercial buildings.
So to add to the beauty of your house or building's architecture by adding a self build conservatory, it is important that you are aware of all types and materials to make an informed decision.