When you think about your own property ambitions, what springs to mind? Is it to own the largest house you can afford? Is it to live somewhere specific, or to be mortgage free? Or is it just to have a safe space where you feel at your best? There is no denying that we all have different hopes and feelings towards buying a property. Some of us simply just want to get on to that property ladder whereas others like the idea of climbing it to the highest point they can or even investing in other property concepts to build their portfolio.
One big ambition that many have when it comes to property is to be in a position where they can design their own home. From finding the effect plot, the signing element and even the build process. The whole journey can be exciting, not to mention it's very warming elements, but it is certainly a dream to a lot of people. Have you ever wondered what you need to think about when it comes to designing your own home and making the build project a reality? Here are some of the factors that you need to think about. Let's hope it gives you the incentive to maybe have it as an ambition of yours for the future.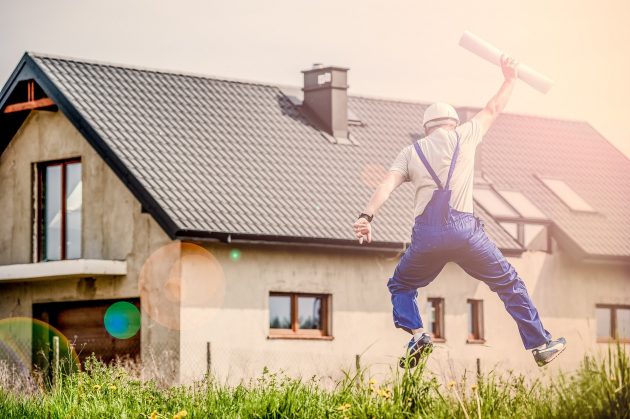 Image source – pixabay – cco license
Where will the property be?
One of the first things you need to think about would be where the property will be, and this can often be one of the hardest things to decide upon. Many people know the area they want to live in. There are many factors that help them make this decision such as being close to family, starting a family of their own and thinking about schools, or generally just loving the place that they live. You will need to take time to think about where this might be and then find a suitable plot to build on. Whether it has a run down or derelict property on it already or it is simply just a plot of land ready for your dream to become a reality.
What type of property and getting planning permission
The next thing to think about would be the type of property that you will want to build. It might not just be about what you have in mind, you will also need to factor in the surrounding area. If your plot is amongst other houses, then you may need to consider the style that surrounds the land. It might be that in order to get planning permission, you will need to be in keeping with the style of the area. You also need to factor in the type of property, such as whether it is a bungalow, a detached and how many storeys high it will go. Planning permission is important so do plenty of research into the area and look at past proposals to avoid getting rejections.
How much will it cost and what is your budget?
The money side of things is always a scary prospect when it comes to self build projects. In theory, you may have an idea of what it is you want when it comes to how much to spend, but then the budget may increase as the build project goes on. For example, changing your mind on interiors such as bathrooms and kitchens or using different materials. Look at past projects in the area and also seek some advice from experts so that you can workout what your budget will be.
Seek out inspiration
Inspiration is important, and it is essential that you know exactly what you want from this build project. So take some time to consider websites like Instagram or Pinterest for some inspiration. They can help with interiors and also exterior design, and it could give you some ideas for thinking outside of the box when it comes to layouts, storage and also the materials that you use.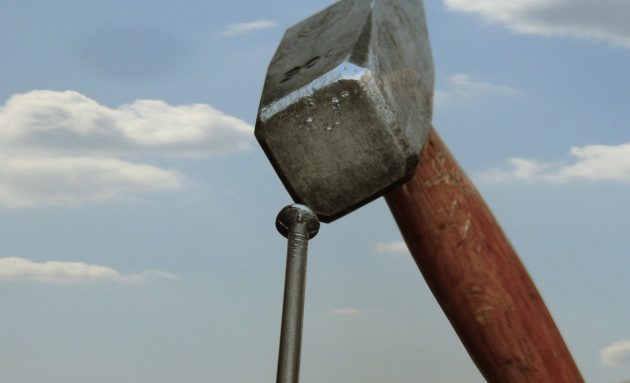 Image source – pixabay – cco license
Start with the design
Next up is the design. You will work with an architect initially to help you come up with the overall design. They not only will look at the exterior but the interior layout and this will then be used to help you gain the planning permission you need to start the project. Don't accept the first draft, think about what you want and make changes when needed. Utilise all of the potential space and design a home that will work for you moving forward. This isn't about pleasing the masses, this is about designing a home that is perfect for you and your family.
Research and get as many quotes as possible
It is essential that you take the time to think about what it is you want and also research so that you can quote different things. A build project has so many different factors and you will require the expertise and skills of many different labourers. Electricians, plumbers, roofing experts, builders and even a project manager. Make sure you get different quotes so that you can compare and ensure that you are not getting overcharged. Try and work with contractors who can then help you with many different elements of the build project.
Having an environmental focus
There is a lot of focus around the environment right now, so this is the perfect time to take some of this into consideration. An environmental focus can have a lot to do with the materials that you use to build your home. It can also help to install environmentally friendly processes such as solar panels for energy, a rainwater tank in the garden for using excess water, or even things like sustainable building materials. It can help you to build a home for the future that is sustainable and able to keep things running smoothly.
Document the process
This is such a huge project and it will become a big part of your life, so you may want to document the process as much as you can. Take pictures of different stages so you can watch the process come alive and have something to look back on. You can use an Instagram account to keep them safe and to document the journey. You could also start a blog and share your experiences which could help others in the future. Even scrapbooks can be a great way to look back on the build process and keep a log of exactly what you have done.
Consider functional factors
While you may be thinking about your home in its entirety, there are functional factors that will also need your consideration. Things like installing windows and doors which not only will be in keeping with the design but also have a practical element. You will also need roofing experts to ensure that the home becomes water tight at the earliest opportunity. Your home needs to be able to function as well as have a design that you feel happy with, so don't rush the decisions when it comes to these things.
Don't forget the garden areas
One big factor that can be lost in the design process is the exterior of your home and the gardens. So take some time to think about it, after all, you may want to spend a good chunk of your time outside. If your home has an eco-friendly approach, then why not try and build a vegetable patch or zone for an allotment in your garden? This can help your home and lifestyle to become even more sustainable. You might also want to think about socialising in your outside space, so a patio and decked area could also be a good option to consider creating. The garden is as much part of your home as the interiors.
How long will it take?
Nobody truly knows how long a build project will take when it comes to the starting point and getting to the finish. There are so many elements to consider from getting the permission to booking the contractors. From then on it could be things like weather that puts stumbling blocks in the journey or coming up against unforeseen problems on the land or with the build itself. Many contractors can give you an estimation, but make sure you are aware that it could take longer for these things to be completed to a high standard.
Contingency fund
Finally, make sure you have some form of contingency fund in place. There is no denying that there could be unforeseen issues that may end up costing you more than what you might have budgeted. As well as any extensions on the build and things taking longer than expected. An emergency fund can help you with many different factors to help you keep the build process going and give you some extra peace of mind.
Let's hope this has given you a full insight into designing a property and taking it from start to finish. Who knows? Maybe it has inspired you to add it to your bucket list.