When you walk downtown, in any large cities, you see aluminium everywhere. The two main reasons why it has become such an important element in architecture, is the fact that it is light and resists to corrosion very well. But there is more to like to aluminium for architects. Here is a brief overview that explains its popularity in modern architecture.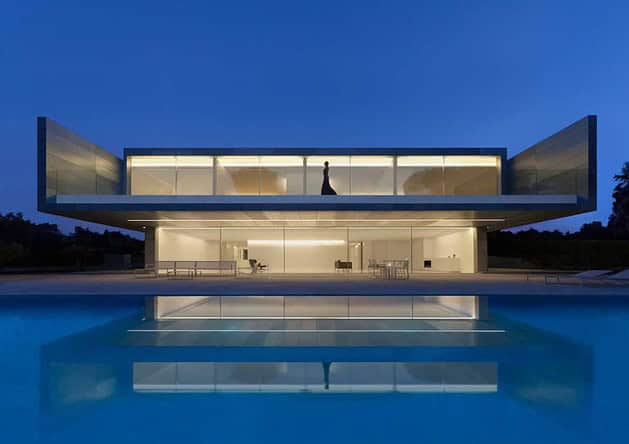 A Great Variety of Uses
It would be fair to say that if aluminium has gained such strength in the construction world, through the last decades, it is because it can be utilized for so many different uses. The most popular items might be aluminium windows and aluminium doors, when it comes to private houses, but builders also use them on large structures, outside, for external facades as well as the roof. Inside, you can find it staircases, on railings, and as shelves to name but a few applications that they serve. Naturally, they are often combined to glass (aluminium glass doors and windows). To learn more about its many uses, you can visit https://aluprof.eu/en.
The Benefits of Aluminium in the construction Industry
KNOWN FOR ITS DURABILITY
The building industry is one that has to take in account how time will affect what it erects. Therefore, it is always looking for solutions that will help buildings to remain in good condition, through time. Many architects and construction leaders are turning to aluminium for that particular reason. It is durable, because it resists extremely well to water and corrosion. Furthermore, it is literally immune to the dangers that UV rays create on construction materials. The two qualities combined, make for a longer-lasting construction.
OFFERS A LOW MAINTENANCE COST
Naturally, most people will try to find the best solution in terms of cost, when building a house. Saving on the cost of the original materials used, is one thing, but you can also save on the maintenance costs. Aluminium is known, in the industry to be a low-maintenance cost item. That is also a big part of the reason why people choose it for their home.
ALUMINIUM IS A GREAT REFLECTIVE TOOL (ENERGY SAVING)
A building consumes a lot of energy, in winter as well as in summer. A lot of the cost comes from the effects of the sunlight. It may be too high, which will create heat, or insufficient which will require more lights to be lit. Aluminium possesses reflective properties that helps to reduce the consumption of energy, in terms of lighting and heating. It can also be used as a shielding device in summer, in order to reduce the need for air conditioning.