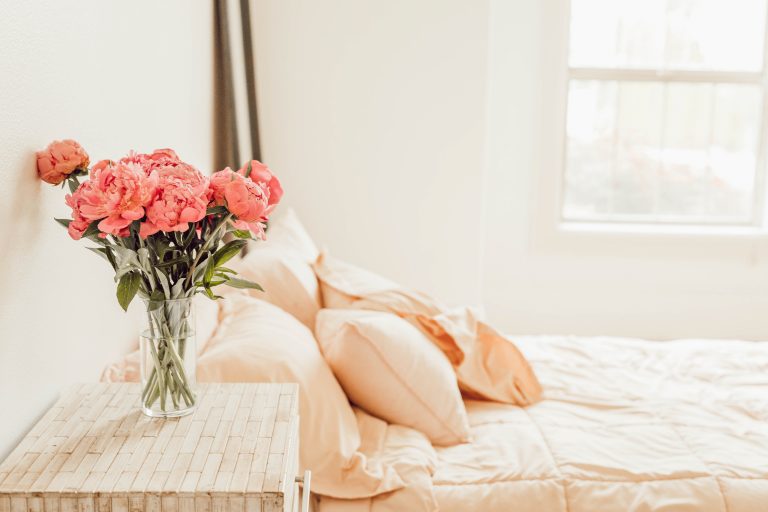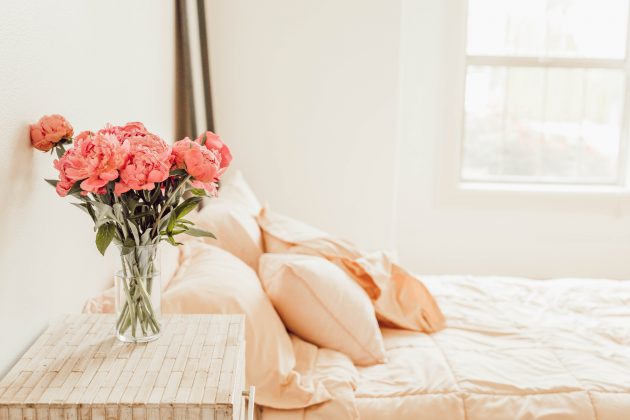 Do you want to design a bedroom that is both stylish and functional? If so, then you are in the right place! In this article, we will provide you with some useful tips on how to create a dreamy bedroom that meets your needs. So, whether you are looking for ideas on how to decorate your bedroom or simply need some guidance on furniture placement, read on for helpful advice.
Decide On A Color Scheme
When it comes to designing a bedroom, the first step is to decide on a color scheme. Do you want your bedroom to be calm and serene? Or would you prefer something more vibrant and colorful? Once you have an idea of the overall tone you want to set, then you can start selecting paint colors, bedding, and furniture that will compliment your chosen palette.
Choose The Right Furniture
Another important factor to consider when you want to design a dreamy bedroom is the furniture. You will want to select pieces that are both stylish and functional. For example, if you have a small bedroom, then you might want to choose a bed with built-in storage drawers underneath. Therefore, it is important to do thorough research before you decide to purchase a piece of furniture. For instance, you can check out Homes Direct 365 with a wide selection of bedroom furniture or ask your family and friends for suggestions. Perhaps you have a large bedroom, so you need to think harder about coherent furniture placement. Then you might want to consider adding a chaise lounge or armchair. Whatever furniture you choose, be sure to measure the dimensions of your room before making any purchases.
Add Some Personal Touches
Once you have the basics in place, it's time to add some personal touches. This is your chance to really make your bedroom your own by adding photos, artwork, and mementos. You can also use this opportunity to add some greenery, such as a potted plant or vase of flowers. Just be sure not to go overboard, as you want your bedroom to remain tranquil and relaxing.
Change Up The Bed Covers
One easy way to give your bedroom a new look is to simply change up the bed covers. This is a quick and inexpensive way to experiment with different colors and patterns. You might even want to consider using two sets of bedding, so you can mix and match as you please. Also, if you plan on painting the room in a darker color, a white or light color bed cover will be best suitable.
Add Lots Of Pillows For A Cozy Feel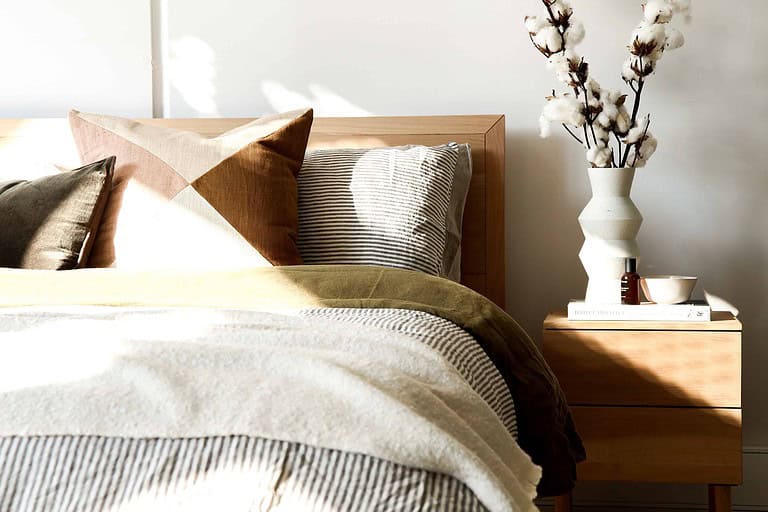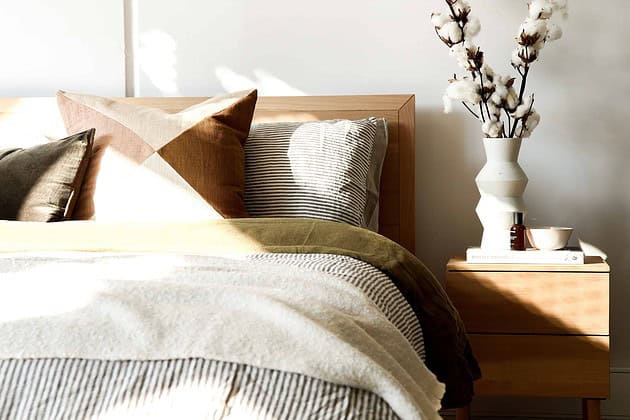 Another way to make your bedroom more inviting is to add lots of pillows. This will not only give you a cozy place to rest your head at night, but it will also add visual interest to the space. You can experiment with different pillow sizes, colors, and textures to find the perfect look for your room. It can also be helpful to have a few throw blankets on hand, so you can snuggle up when the temperature drops. Also, if you have hardwood floors, a rug can add both comfort and style.
Match The Curtains To The Wall Color
Another important element if you're looking to design a dreamy bedroom is the curtains. You will want to choose curtains that match the wall color, as this will help to create a cohesive look. If you're not sure what color to choose, then you can always opt for neutral tones, such as white or cream. These colors will go with just about any paint color and will help to brighten up the space. So, you won't have to worry about darkening the room with heavy drapes.
Add String Lights For A Romantic Feel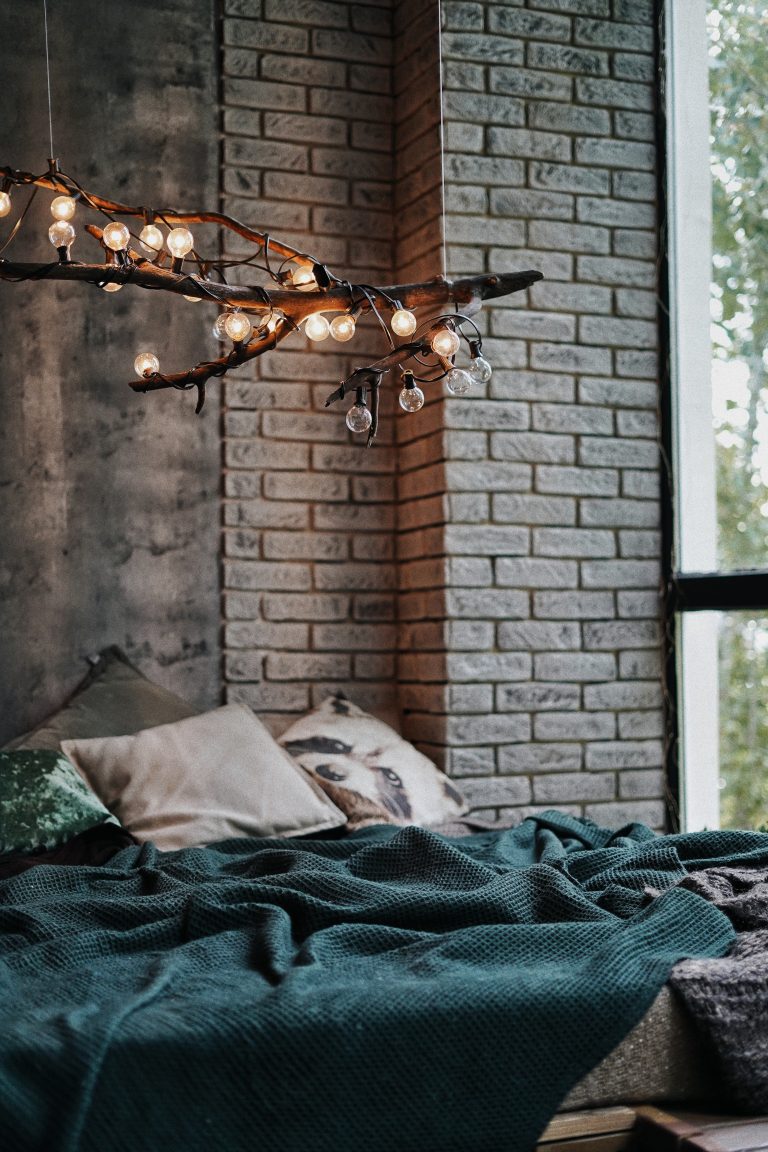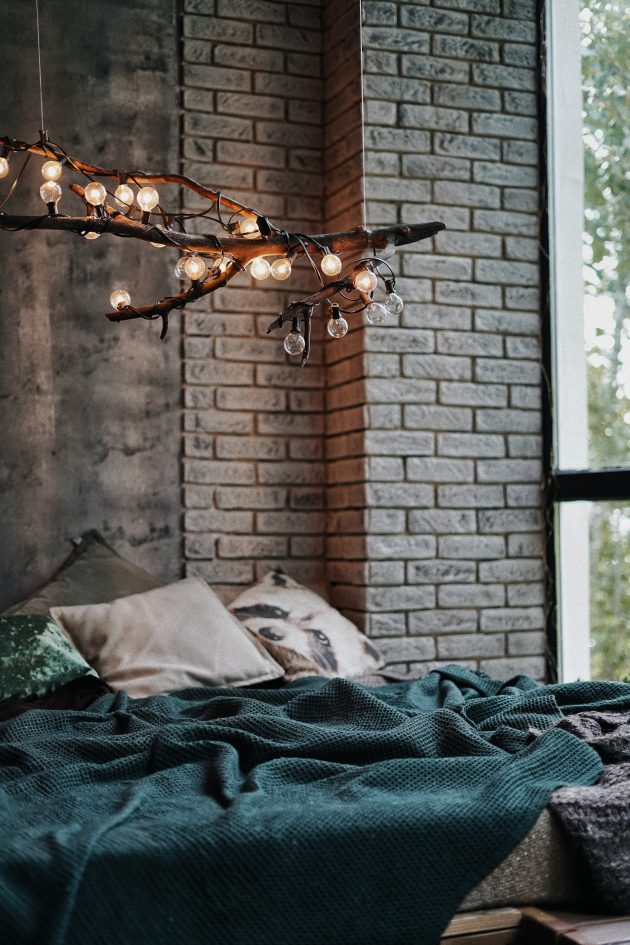 If you want to add a touch of romance to your bedroom, then consider adding string lights. This is an easy way to create a magical and dreamy atmosphere. Just be sure to hang the lights in a place where they won't be in the way, such as above the bed or near the window.
Put Up A Mirror With Yellow Lights
Last but not least, one final way to design a dreamy bedroom is to put up a mirror with yellow lights. This will help to reflect the light and make the space feel larger. Plus, it will give you a place to get ready in the morning. Just be sure to position the mirror so that it doesn't reflect any direct sunlight, as this can be distracting. For example, if you have a more traditional bedroom, then you might want to opt for a framed mirror. However, if your bedroom has a more modern feel, then you can go for a frameless mirror.
As you can see, there are many things to consider when designing a bedroom. But by following these simple tips, you will be well on your way to creating the perfect space for you. So, what are you waiting for? Start planning your dream bedroom today!