Your home is supposed to be a sanctuary, isolated from the hustle-and-bustle of life. In order to transform your home into the perfect sanctuary, comfort should be a top priority. Sure, your home may be cozy now, but there's always room for improvement.
Most homeowners hope to achieve warm and inviting living spaces that will attract guests, make your out-of-towners feel right at home, and will blanket you, as the homeowner, in an aura of comfort. To establish your home as a hub for relaxation and pampering, here is a list of eight products that will make your home more comfortable.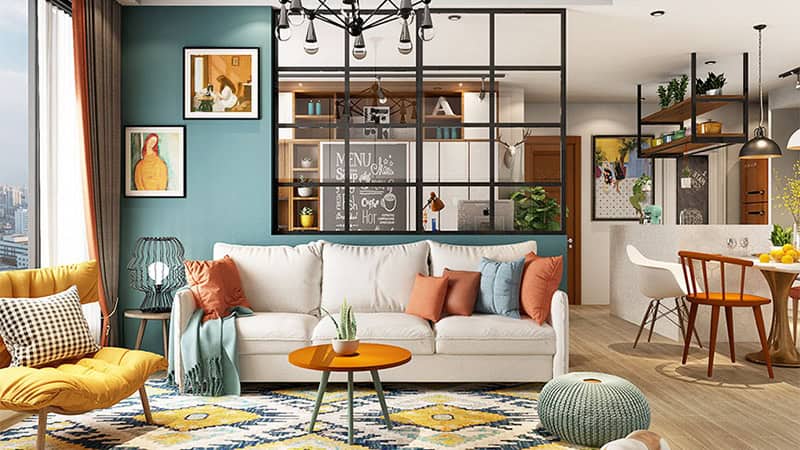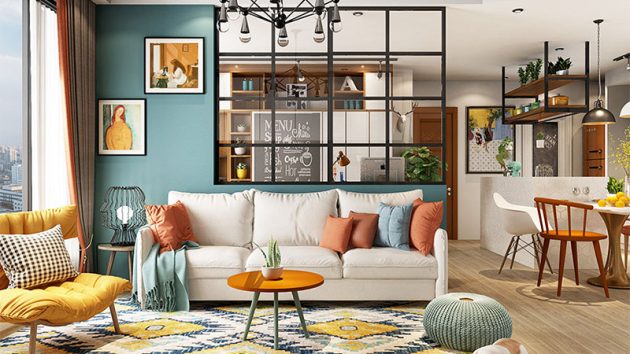 Upgrade your mattress
After your 9-5, you retire to your home to sleep and unwind. When you decide to call it a night and tuck yourself into bed, you'll want to feel relaxed. You can accomplish a sleep haven of your own by upgrading your current mattress.
There are a number of different mattresses out on the market, ranging from memory foam to latex to water beds. Unlike the old days where you had to go into the store for a mattress, you can order premium mattresses from online retailers like Essentia that will ship your mattress right to your door.
Cozy couches with a chaise lounge
After a long day, it's nice to relax on your couch and switch on your favorite television show. However, couches can get lumpy or hard after years of continuous use. As you shop for furniture, purchase quality couches and loveseats for your main living spaces with the exact firmness you like. You might even consider purchasing some comfortable chairs, as well.
While the comfort factor can influence any potential customer's decision, you should also pick couches that fit your home's aesthetic and overall design. When things look good, you won't be flooded with insecurities that your home looks frumpy or worn-out, and you'll be able to focus on relaxation. Remember, quality seating shouldn't be tailored to the comfort of your home's residents alone but also the comfort of your occasional houseguests.
Pillows galore
Have you ever seen a home that seemed to be drowning in pillows? While you should enjoy everything in moderation, some homes and apartments may benefit from following their lead and incorporating pillows into the decorating around your home.
Place throw pillows on all of the couches, armchairs, and beds in your home to introduce an element of comfort. You can even toss a throw pillow on your piano, when you aren't using it, or on the chairs in your eating areas—whether it be a community bench or a series of dining chairs.
Most of the pillows will be decorative, but they'll also offer comfort. Whether these couches are placed on the couch you watch TV on or on the armchair along your bedside, you or your houseguests will be able to hold on to the pillows when lounging around for feelings of security. You can also wedge the pillows between your legs when you sleep to help you stay comfortable, or you can prop a pillow under your behind to avoid cramping when you're confined to your desk during working hours.
Throw blankets
You may think that blankets belong on the bed. However, despite popular opinion, you can use blankets all over your home. When shopping, pick small soft and attractive blankets to drape over your couches and chairs.
You can also have extra blankets stored away for when you need them during the cold winter months. The household's nap-takers will be able to lay on them or even cover themselves on cold afternoons. Remember, you'll never be able to unwind when your teeth are chattering in frigid temperatures. Keep these throw blankets on-hand for additional warmth on the coldest of nights or during those sudden blasts of AC.
Premium bedding
Your bedroom should be the most comfortable place in the house. It's not enough for the mattress to be comfortable. You'll also want comfortable bedding, too. Pick sheets with a high thread-count. A high thread-count makes your top sheets especially soft and luxurious.
You'll also want a comforter to keep you warm on cold nights. However, you don't want it to be too thick. Pick a comforter that will breathe to avoid overheating in the middle of the night. You don't want to sweat all over your comfortable sheets and mattress. With that in mind, you may want to purchase a comforter tailored to the summer temperatures of your region that you can sub-in, once the seasons change.
Upholstered dining chairs
Your dining room is a gathering place for all of your houseguests to eat, drink, and enjoy each other's company. While your houseguests won't wander into your bedroom, the dining room will be a central meeting point during any event you host.
The chairs you sit on can actually make a huge difference in the dining experience. A hard back is uncomfortable for people with back problems. While these hardback chairs may be visually-pleasing, your guests won't be able to settle into their place at the table and fully enjoy their meal.
To create the most comfortable dining experience, you may consider upholstering some of your existing set of chairs or purchasing brand-new pre-upholstered dining chairs for the more comfortable adaptation of your current home.
As you revamp your dining chairs, try cushions that fit your chairs and match the decor of your living room. Most importantly, these cushions should be soft when you sit on them without making your guests sink down too much.
Place rugs on hard floors
Hardwood floors are stunning, but that doesn't mean you want your home to be defined by bare hardwood floors. Introduce some cushion and softness into your previously-cold flooring by strategically installing rugs in certain rooms.
Your feet will appreciate the soft feel when you walk across them. Plus, an area rug will reduce the chance of slips and falls which can be life-saving for the residents and houseguests who visit your home that struggle with mobility issues. Not to mention, rugs are easy to clean without the hassle of full carpeting. From a design perspective, these rugs can help pull a room together, as long as you pick a color that matches the color pallet of the rest of your room.
Final thoughts
You work hard all day every day. You should be able to come home to a comfortable home at the end of a hectic day. Build areas of relaxation, whether it be a reading nook loaded with throw pillows or a plush cloth couch, so you'll want to unwind. With the help of these comfortable spaces, you'll have less stress to grapple with, and you'll be a happier person in general. Plus, your home will be more visually-appealing with more textural elements in the mix.