When it comes to eclectic interior design, many might view it as something so complicated and unattainable. Well, getting it right can prove somewhat challenging but not impossible. One may wonder, how exactly do you mix so many different elements and still get such a beautiful outcome?
Well, it's not some magic, not at all. Also, it's not a requisite for you to be an interior designer to have the perfect sense of style as we might think. All you need is to have a sense of uniqueness and be able to mix various aspects harmoniously. To ensure that you get that eclectic style right, we have compiled a guide of the things you must and mustn't do.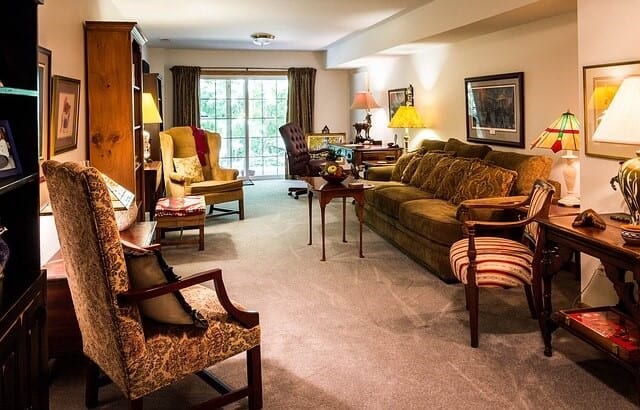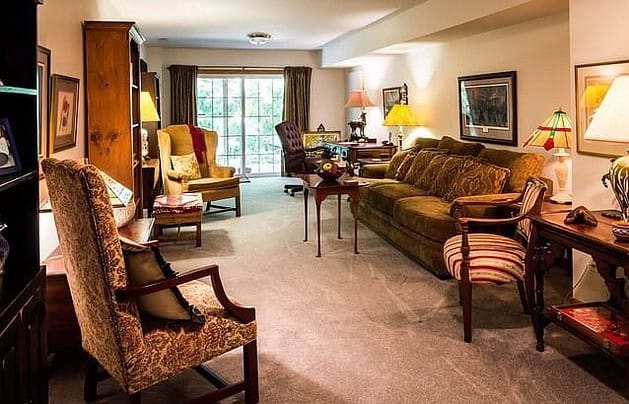 Things You Must Do
1. Balance
Although the whole idea of eclectic style is to mix different textures, colours, styles, etc., you can do it randomly. Balancing is one of the essential things you must put in mind for you to get the desired eclectic space. This means that, when mixing your elements, ensure that there is not one design or style that is too dominant.
To achieve balance, you can start by identifying several styles that you can blend. After this, you can now arrange these key styles in order and utilize that as the basis of selecting and putting other pieces into your space. A good example is trying to pair an MCM sofa with a traditional armchair and blending them with a neoclassical piece like a cocktail table.
2. Mix textures
An eclectic style requires you to integrate both smooth and rough surfaces to help add more attention to an interior mainly when you pick a modest colour palette. To achieve this, you can consider pillows or shaggy throw rugs, rough wooden furniture, smooth finishes particularly on metals and iron, among others.
Use of vintage rugs or carpets is an excellent way of adding different textures into your space. When you blend them with the furniture and other items, they can completely redefine your interior design. For those who want to start simple, vintage rugs will be an effective way of doing so even without changing things like sofas. To get the best rugs for this, you can visit this Vintage Rug Auction based in New York and see what can best suit your room.
In addition to mixing textures, you can make sure that you use one specific texture at least thrice in the room to preserve a cohesive look. Everything you add to your space should be about creating a warm, inviting and comfortable environment. That's what will make an eclectic space a success.
3. Maintain Relationship
One essential thing you must do in eclectic style is retain the relationship between the elements that you put into your space. Mixing doesn't necessarily mean random or lack of structure. You must ensure there is harmony in the items in your room and that each piece observes the rules of the scale. Placing elements that are disconnected will disrupt the flow in your room.
Maintaining an association between the items shouldn't be hard. All you need is to find some commonalities in your items. You must be able to relate an individual piece to another to form continuity.
4. Consider layout
Sometimes, it is ubiquitous to be caught up in deciding which textures, colours or patterns that will bring out that eclectic look. However, how you place your items in the room is essential. Your arrangement of elements and décor might play a more significant role than the fabrics or colours.
Therefore, how you arrange your furniture, rugs, as well as other items must present a comfortable and inviting feel. Before you can even start buying the décor, it's advisable to first identify what piece of furniture will be placed where.
5. Attach Meaning
When incorporating various elements into an eclectic space, make use of items that have personal meaning. Those little things that can tell about our stories are what gives life to an eclectic style. For example, an armchair you bought from a trip to South Africa, a picture from your childhood is framed on near the fireplace, a vintage rug that your granddad brought from Asia, among others.
The specific pieces in the room should provoke the question of where exactly you collected them from. Curiosity will add more interest to your space.
Things you Should not Do
6. Lack a Focal Point
Forgetting a focal point is something you must never do when pulling items for your desired eclectic style. A focal point is a vital visual design elements that you should include when setting your layout. This ensures that the aspect of mixing styles, textures, and colours, which is the basis of an eclectic environment, doesn't lack focus.
You should create a focal point using an eye-catching piece such as an accent wall, beautifully decorated element, a large graphic art, or a fireplace. You should avoid using the TV as the focal point. Having a unique focal point, or the wow piece helps to set the tone of your space and all the other items act to support this piece.
7. Be Reserved
To create an incredible, eclectic style, you can't be reserved in what to include and what not to. You should be ready to change what you are used to such as using matching colours for the walls, one design sofa, or matched rugs. Accent items, like rugs, paintings, work of art, as well as throw pillows, can bring out the eclectic space you so much desire. Mismatching them is sometimes the way to go.
8. Over Mixing
It would be best if you never mistook eclectic style with tossing everything in your space. Don't let your collection form unexplainable pattern that will overshadow the beauty of what you intended. For this reason, you should put a limit on how much mixing you do. Too many contrasting styles in one room can make your room feel so random.