Buying a house, especially if it is your first home, is one of the most memorable and defining moments of a person's life. It is a milestone that many aspire to reach early on in one's career. As far as life goals go, buying your first home is probably one of the most stressful ones. This is because of all the different aspects you have to keep in mind and consider before selecting the space that will be your home for any length of time.
So if you have found a property that seems like the house of your dreams, don't be too hasty in making an offer. There are many different questions you should ask and a bunch of criteria you should consider before you call the movers to pack and move you in. To facilitate you in making the right decision, here are a few things you should do before you make an offer.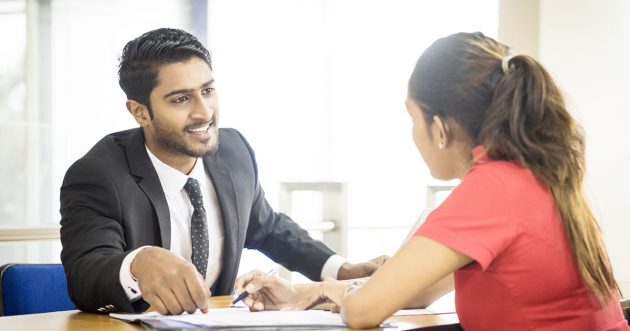 1.Scope out The Locality
When you are looking to buy a house, you should not skimp on research. Find out everything there is to know about the locale your potential property is located in. Even if you don't have a property shortlisted, look at the potential areas where you could possibly wish to live. Narrow down your choice of areas depending on your lifestyle, work and commuting needs, and obviously your budget.
Additionally you should consider the school district your new place falls in. Even if you don't have kids at the moment, school districts are an important consideration if you want to have a family somewhere down the line. You should also consider the proximity to amenities important to you, like stores, hospital, pubs, and gyms. Another statistic that can be useful to look at is the crime rate in that area.
Make use of the many tools on the internet to "stalk" your new neighbourhood and ensure it doesn't have any underlying issues that could be a deal breaker for you. If you have selected the house, it might be worthwhile to check out your potential neighbours. The people with whom you share a street, or a building are an important factor. See if you can talk to the neighbours and check out if they are the sort of people you could see yourself living next to.
2.Confirm whether the "Price is Right"
If you find a house that you like, in an area that meets your requirements, you should determine whether the price you will end up paying for said property fits your financials. One of the things that you should consider is the state of the housing market, and if it is a good time to buy.
You should also consider the market average in the area and compare the prices of similar properties with the same square footage in the area. Run the numbers and make sure the mortgage will be something you could possibly take on within your monthly budget. You should also consider that your mortgage will not be the only monthly payment you will be making once you buy the house, so budget for utility expenses and other maintenance payments as well. You might want to ask the sellers to give you an estimate on how much they spend on utilities so you can estimate for yourself before you make an offer.
3.Research the House itself
An important question to ask before making an offer on a house is why the current owner is selling the house. For instance if you discover that they want to move because the home is too far from the public transport systems, you might want to rethink your selection if you rely on public transport as well. You can also ask about how long the house has been on the market (DOM) and the history of the home, as this information might help you negotiate the price.
4.Take a leisurely Walkthrough
Never make an offer for a property before you have had more than one leisurely walkthrough. Even if you fall in love with a house, don't jump the gun when it comes to making an offer. You might not notice tiny flaws, or even massive ones, in your first visit. Before making your offer, try to schedule an extra walkthrough, and take someone else along for a fresh set of eyes. Check for things you may have missed.
A staged house often glosses over potential drawbacks, so make sure you check for things you might have missed. Does the house have enough storage? Are the floorboards straight? Does it get enough sunlight? It might be useful to make a list and check it off during the walkthrough.
5.Get the House Inspected
Once you begin the process to make an offer on a property you like, it is within your rights to have the house inspected professionally. A professional inspection will check not only the structural integrity of the house, outlining any repairs it may need if any, but also check for pests such as termites, health hazards such as mold, and presence of other dangerous residues like meth or asbestos.
6.Secure the Financing you need
Unless you have had a cash windfall, an inheritance, or you've won the lottery, it is highly unlikely that you will have enough money to pay for a new house upfront. That is why securing good financing is an important consideration before you purchase a house. You should ensure that you have maintained good credit, so that you can secure a good rate for financing. You can also use online mortgage calculators to estimate your probable mortgage payment. This will help you figure out precisely how much money you will need to set aside for a new home.
7.Get Legal Advice
It is always prudent to speak to a lawyer who specializes in real estate transactions before finalizing your purchase. A lawyer can help in ensuring that your offer is not too high or too low, assist you in forming the contract, and most importantly make sure you are not swindled.