More often than not, homeowners with a penchant for renovation, struggle interminably to come up with the right ideas for renovating their house. There is a myriad of designs and templates to choose from, and each renovator has ostensibly something unique to offer. This makes it cumbersome for homeowners to settle on one template and go through with the process. Home renovation costs a significant amount of money and is nothing less than an investment.
Therefore, it is essential to make sure that the ideas you are going through with have something of value to offer to you in the long run, lest it is all a waste. While each one of us has different tastes and opinions when it comes to redesigning and renovating our homes, today, we have come up with quite a dated yet gorgeous idea for home renovation. Most homeowners want to opt for chic and modern upgrades for their homes in this day and age. In all honesty, they are quite right in deciding so. You want your house to look smart and fully-functional with the right appliances so that you know that you have made a worthy investment. However, if you want to experiment and explore more designs, and have the heart to make bold choices, you have come to the right place.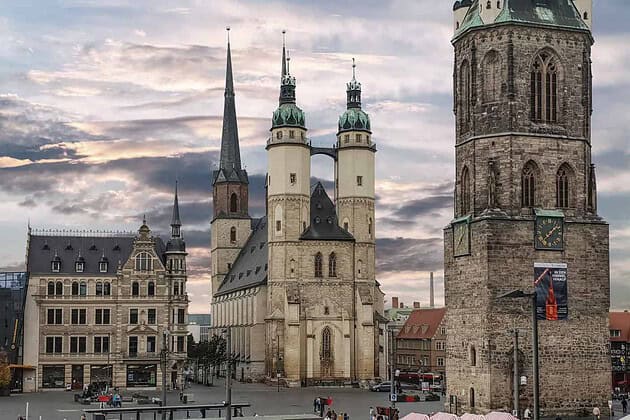 In the article we have today, we shall discuss some opulent Victorian Gothic home renovation ideas, that might not essentially be easy on your pockets, but shall turn the heads of your neighbors in envy. The Gothic-revival movement brought to the fore ornate and elegant artistic elements that you can easily recreate in your house, given that you are ready to overstep your budget a tad. That said, let us now look into these designs and ideas and see how you could get them to complement your furniture and appliances at home.
Add Drama to Your House
Before you proceed with this particular idea of renovation, understand that there is nothing subtle about the Victorian Gothic home. This style is lavish, loud, dramatic and does not have much room to experiment with bright colors. Therefore, if you are ready to make such a commitment, only then proceed, or you might be better off choosing a sleek renovation style for your house.
Speaking of adding drama to your house, you need to think about investing in high-end fabrics, and might even want to get a few new pieces of ornate furniture.
As we already explained, the Victorian Gothic home décor is all about making a loud statement. Therefore, you might have to go that extra mile and get the furniture that complements the look of your house. Consider investing in a chandelier to put up in your living room. Your living room is the first place that people notice. Therefore, it is important to decorate your living room in a way that speaks of the overall design of the house. Victorian Gothic houses are incomplete without a chandelier. Therefore, make sure you have one for the living room. It does not have to be huge, covering the entire ceiling. A medium-sized chandelier shall just do the trick.
Take Care of Your HVAC Systems before Giving them a Makeover
Now, there is nothing you can do about the appliances and gadgets that you have already invested in before deciding to give your house a Victorian Gothic makeover. You do not have to throw them out. But make sure that you get elegant covers for them so that they sit well with the overall look of the house. Search online for protective covers for gadgets and appliances that have an elegant look to them.
You will find multiple online stores if you are unwilling to step outside your house to do some shopping. Also, make sure that you have called professionals like Prineville heating and cooling to clean up your furnaces and HVAC systems. Unless you take care of the condition of your furnaces, ventilation and appliances, you cannot give them the desired makeover. You can only redesign your furnace and ventilation systems with ornate Victorian Gothic designs when they are in the best condition. Look up for professionals, explain to them what you hope to achieve, and let them take care of your house's HVAC systems and furnaces.
Choose Somber Wallpapers with Elegant Patterns
Choosing the right wallpapers for the process of renovation can be quite challenging if you do not know where to begin with. The trick is to play with somber shades with elegant designs and chuck bright colors aside. Gothic home décor demands experimenting with dark colors like grey, purple and black. However, Victorian home décor is loud and involves exploring shades of royalty. Striking a balance between the two can be challenging. However, once you get it right, the combination can be visually striking, and nothing like anyone has ever seen when it comes to home décor.
Choose the Right Colors
Since the beginning of the article, we have been harping on the importance of colors in Victorian Gothic home décor. To get the feel and ambience of the décor right, it is of utmost importance that you get the combination of colors right in the elements you choose for renovation. The ideal Victorian Gothic color would be black and grey, but we understand that it can be quite challenging to use this color everywhere in your renovation process. Black absorbs heat and might increase the temperature of your house too. It then becomes vital to choose colors that add the same Gothic effect to your house without absorbing heat. The Victorian era was dominated with bold and striking pastels that made a statement. Therefore, you have the liberty to choose a palette with quite some range.
However, make sure that you go for darker shades of maroon, green and blue because we want to add a Gothic feel to the entire look of the house.
Paint your walls in deep burgundy or dark ocean blue. You can also experiment with Earth elements like wood, brick and terra-cotta and add them to the components of your house. However, make sure that you strike a balance between the Victorian colors and the Gothic colors. It is best to choose deep natural colors to achieve the look for your house.
Choose the Right Fabrics
As we already mentioned at the beginning of the article, you need to choose the right fabrics for your home renovation to achieve the quintessential Victorian Gothic look. The fabrics you choose must be bold and speak of drama galore. There are no two ways to it. Silk and velvet draperies add a kind of ambience to your house that is spectacular and dramatic. Therefore, try to opt for velvet or silk when it comes to choosing the right fabrics for your house.
Satin fabrics might also do well for your renovation if you want to trim down your budget and keep the drama a few notches lower than what is desired. In fact, satin is the perfect choice when it comes to bedding and pillows. Basically, anything that speaks of glamor and decadence and reflects the driving force of the era is desirable for this type of home décor.
Do not forget to choose the right tapestries next. Antique tapestries hanging from 11-foot high walls shall take your renovation to an entirely different level. Finally, no matter what you do, remember to choose shades like dark red or purple when deciding upon the colors for your curtains, bedding and tapestries.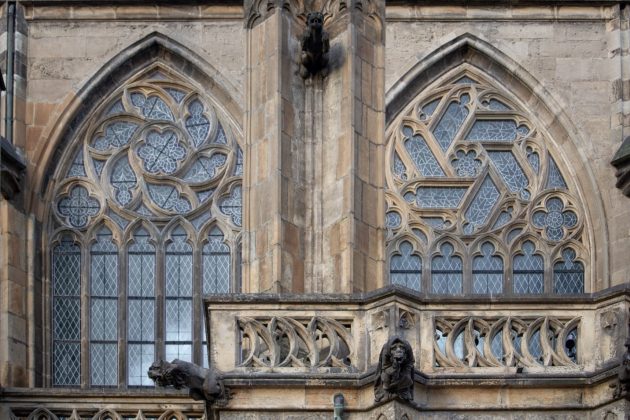 Get Your Hands on the Right Styles of Draperies
The next thing that we need to talk about in this renovation process is the style of draperies. If you look at YouTube videos of houses in the era, you shall find that dramatic draperies and opulent designs dominated these houses. However, these draperies were both decorative and functional. The purpose of these draperies would be to hold back the chill inside the house. And that is why they would be layered all over the windows and doors.
You might not have to worry about holding back the chill inside your house since you have your HVAC systems and ventilation in place. But you might still want to consider the long and heavy drapery panels for some of your windows and doors. This shall add an authentic Victorian Gothic feel and be functional as well. You might as well use your draperies to act as room dividers. Finally, make sure that you use lacy fringes and embellished tassels or tie-backs for your draperies. Everything about your draperies must be bold, visually striking and make a statement.
Get Some Victorian Gothic Accessories
Your renovation shall be incomplete if you do not choose the right Victorian Gothic accessories for your house. While shopping for accouterments during renovation, make sure that you opt for heavy wrought-iron and elegant designs carved on wood and stone. Iron-wrought lamps, photo frames and stone statues make for perfect choices when hunting for Victorian Gothic accessories for your house.
It is not possible to replace all your furniture and accessories while you go about your renovation. That is why the select few pieces you choose must be elegant and over-the-top. Our advice would be to opt for statues, photo frames, chandeliers and the lamps- ones that you can place in your living room.
Wrapping Up
These were some of our Victorian Gothic home renovation ideas for you. It is essential to acknowledge that these ideas can only be implemented when you are ready to stretch your budget a little. The Victorian Gothic home décor might not suit the tastes of everyone. Therefore, it is essential to ruminate about this project and only then take a step towards the same direction.