Home decorations can do wonders for a place and can be used to design your house in plenty of ways. The majority of people usually prefer artistic ideas to fully express themselves and show off their tastes. This is because they are more aesthetically appealing and versatile. In this article, we look at 6 ways you can express artistic ideas in your home.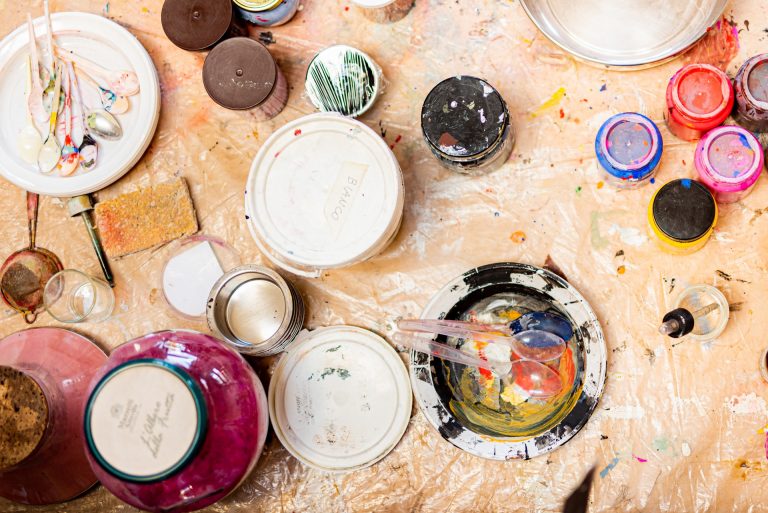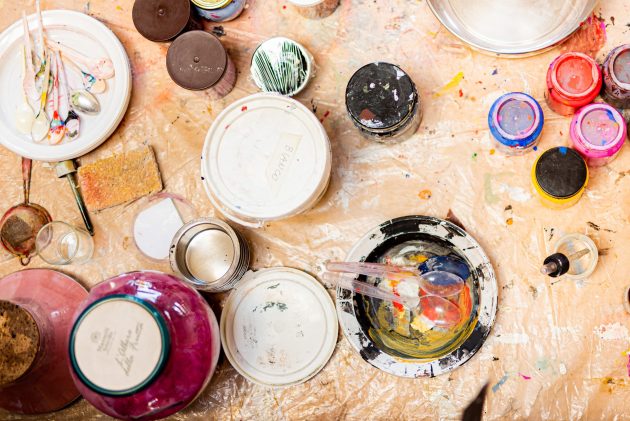 1. Doodling
Doodling is a design that is made when the artist's attention is somewhere else. It's created with an unconscious drawing pattern. Even though doodling is rude for classrooms or hospital walls, it's a great way to express your artistic side at home. It can sometimes be highly beneficial and aesthetically pleasing. They usually consist of a pattern that keeps repeating again and again.
2. Aesthetic Book-Shelf
A book is a work of art all by itself – the cover, the pages, and the smell. Everything just falls into place. They're a doorway for readers to escape this world to a faraway place. If you wish to keep books at your place, you can have an artistic bookshelf. It's an amazing idea for the whole family to enjoy. There can be tons of aesthetic designs on bookshelves that make both the reader and viewer fall in love.
3. Wall Paintings
Paintings are by far one of the best ways to express artistic ideas in your home. Paintings are created in numerous mediums and styles, and placing paintings on your walls is a perfect way to decorate them. The best thing is that these days, you don't even have to leave the comfort of your home to get quality wall art. If you're looking for a reliable online Shop Pro Hart Originals is a great source to give you an idea of what to look for. You'll understand exactly how to transform a room, and what to look for when looking for the best wall paintings for your house. They can be an amazing addition to your home and can be hung on walls to make them look much more attractive.
4. Calligraphy
Calligraphy is known as the art of beautiful handwriting. It is one of the most effective ways to express your artistic ideas at home. You can either do your own Calligraphy or put it in a painting or a frame to hang on the wall. Some well-hung Calligraphy frames across the home will give it an amazing poetic touch. You can even make grids and hang them in an organized manner across your entire lounge.
5. Floor Art
Floor paintings are an unorthodox way to unleash your creativity. They're quite difficult to make but once done, they look fabulous. These paintings are a ritualistic part of ancient cultures. Some cultures would paint the floors to draw spirits while others showed households drawn on the floor. Nevertheless, they are an amazing addition to your home's floor and will give you that inspired feeling every time you enter your home.
6. Gallery Wall
A gallery wall is an organized display of photographs, paintings, posters, etc., which are hung on a wall. They can include family photographs or polaroids, posters of your favorite football player, and paintings to name a few. A gallery wall can be as personal as you want it to be. Hanging family photographs and cute polaroids with friends along with aesthetic paintings will turn your wall into a subject of attraction every time somebody visits your home.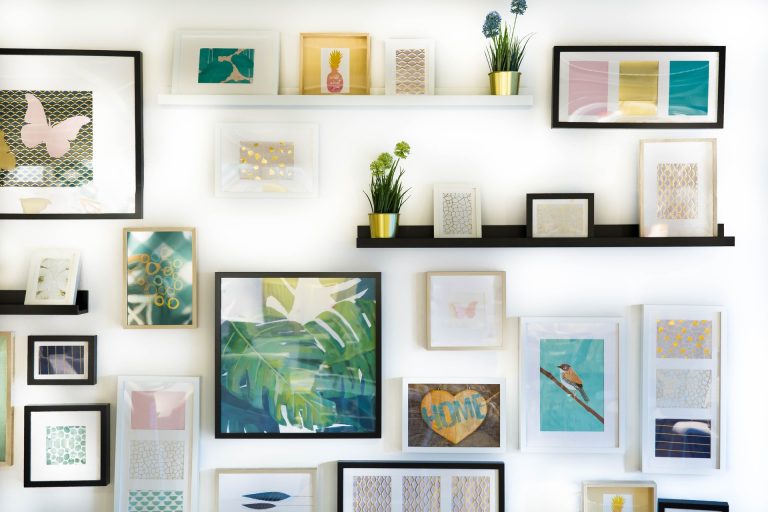 There are numerous ways through which you can express artistic ideas in your home; paintings are by far one of the best ways to do so. Hanging them on walls and even placing them around to add some interior decor will certainly make a difference. Installing mirrors is also a great way to pair with calligraphy and will ensure your house looks more aesthetically appealing. Wall art and floor art are another great way to put your own spin on your home design. If you like to doodle then you've got the best asset already at your disposal. Remember, there's no right answer, so opt for whatever art styles represent and inspire you.