If you are in the process of designing a new bathroom, chances are you have looked in all the familiar places such as Instagram, Pinterest and interior design magazines, the only problem with all of the above is that the bathrooms on show are often huge and nothing like the ones we have at home.
In this post, we will take a look at some of the best practical ideas for designing a bathroom when it's on the small side. At this point I should say don't worry, you can still have the perfect bathroom you have always dreamed of, you just need to make smart design decisions and you will reap the benefits for years to come.
Combine your units.
In smaller bathrooms you need to opt for less furniture, that way it doesn't become too cluttered and you have room to move around in it. A great way of incorporating your bathroom furniture is through the use of combination vanity units. Combination units are great to add to a small bathroom because they often fit in awkward spaces like alcoves which make more space for the rest of the room.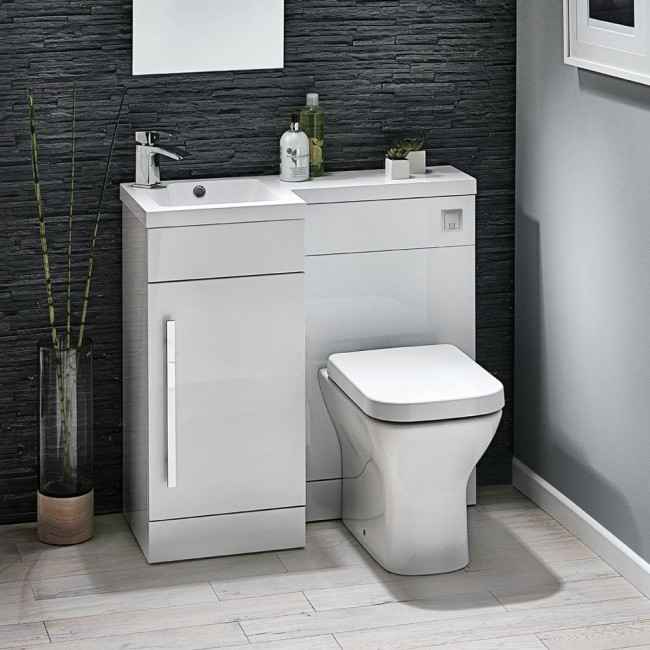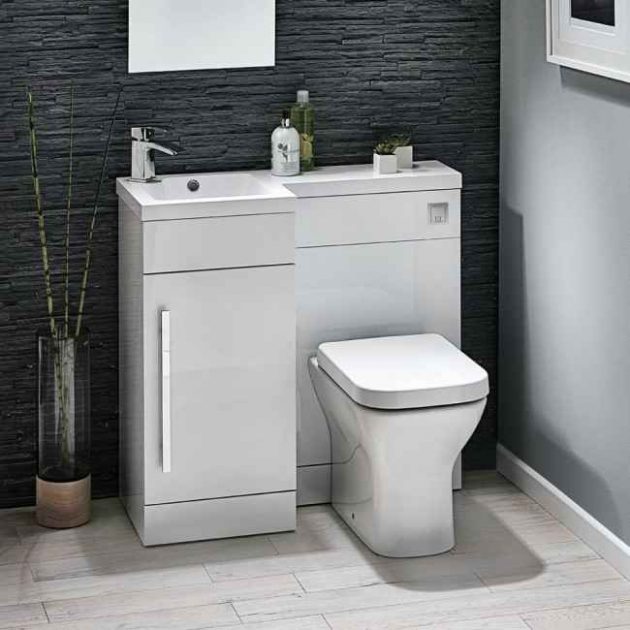 Invest in storage solutions.
In the bathroom, you are going to need to store all of your towels, flannels, robes and everything else. Leaving them on show on the radiators is a quick way of making your small bathroom look even smaller. To get around this problem you should look to purchase storage. Items to take into consideration would be bathroom ottomans and wall hanging cupboards.
Add mirrors.
Mirrors in the bathroom are practical and can make your bathroom look much larger than it is. The larger the mirror the better effect when it comes to making your room look bigger. In the bathroom, you could opt to purchase a mirrored cabinet as they offer storage and create the illusion of a bigger room.
Spend big on fixtures and fittings.
In most small bathrooms you are limited in what you can do with them, with that said after you pick your bathroom suite, you can mix it up with your fixtures and fittings.
To make your bathroom something you are proud of you can buy more expensive tiles, brass taps, add a towel warmer or even have a luxurious glass shower door. By spending a little bit extra on the above you are going to make a great looking bathroom.
Wall mounts and no doors
When you create space in any room in the home, most of the time you are creating the illusion of space. Your mind is a powerful machine but it can be tricked very easily. One of the tricks you can do to create more space is to mount everything to the wall and get rid of any doors.
You can mount shelves, vanity units, sinks and even the toilet. By floating these bathroom fittings your eye sees more space on the floor and believes the room is bigger than it is.
By getting rid of the doors on your bathroom furniture you are once again tricking your eyes into thinking there is more space. If you were to add the doors to your furniture your line of sight is cut off and less space is seen.
Choose the right colour paint.
If you want to create the illusion of space the best colour to use is white, however white on its own can be a little boring, unless your bathroom is finished to a high standard. If you want to spice it up a little you can add a splash of colour but not too much. One wall in a different colour is bordering on too much, so use colour sparingly for best results.
I would also recommend using the same colour for the walls and the ceiling, this stops your eye from seeing breaks in the decoration and your eyesight flows through the room without disruption. You can also use the same technique if you are using bathroom tiles.
Conclusion
Small bathrooms can be a challenge to design, but the above tips are a great place to start. Let us know if you have any tips for designing a small bathroom in the comments below.