A recent cultural shift in the world of architecture has resulted in more and more home builders and home buyers alike seeking to develop residences that stand in harmony with their local landscape rather than seeking to work against the natural world. But there are a fair number of benefits to designing your modern home with the environment in mind, including reducing the risks of weather damage which may see you claiming on our home insurance, and boosting the comfortability of your home's interiors by ensuring that your home is actually built specifically with your local climate in mind, potentially reducing their household spends on heating and other utilities.
So how can younger generations of prospective homeowners ensure that their future home has been designed with the environment in mind? We'll be outlining 6 key environmental factors that must be considered to be absolutely certain that your new home has been built and designed with a greener future in mind.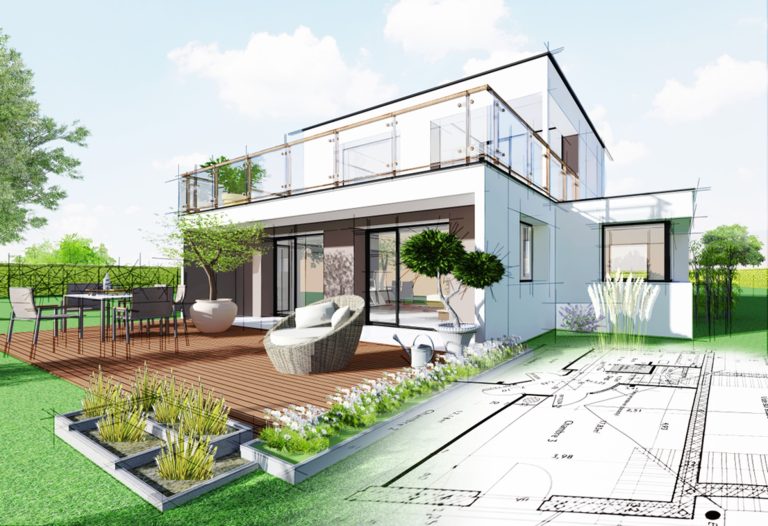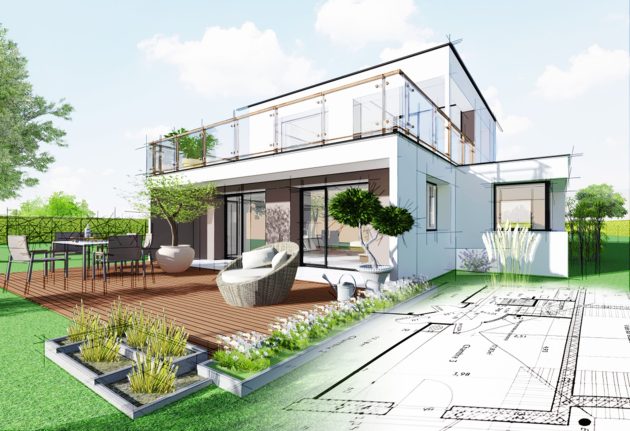 1. Local weather patterns
Local climate conditions are naturally a foremost concern for many home builders, especially in regions that experience weather extremes like harsh heat in summer and frost in winter. Simply put, a residence that's not equipped with the appropriate features to protect against the elements is unlikely to be a comfortable place to live.
Considerations for local weather patterns will likely dictate what insulatory materials are used when building any residential property, as well as the type of windows installed onto the home. For example, areas that are prone to receiving frost at its lowest recorded temperatures are likely to be fitted with insulated double glazed windows to help retain heat and minimise heat transfer.
Alongside home insulation and window designs, local climate conditions may also dictate the build materials used in the construction of the home. As metal corrosion is a concern in coastal environments, home builders developing beach-side properties are universally more inclined to use treated timber or corrosive-resistant metals like coated or treated steels and copper alloys, although copper is considerably more rare as a building material.
2. Solar orientation
The placement of windows on any new home build is also likely to take into consideration the solar orientation of both that property as well as the lot that it's set to reside on. Designing with solar orientation in mind can actually provide a myriad of benefits, including bolstering your new home's ability to practice natural temperature regulation (by utilising passive heating and cooling theories), and reducing the likelihood of having to contend with sun glare or sun damage in your home.
It's also important to note that due to the axis of the Earth, the sun is positioned in a northerly position in the southern hemisphere, and a more southerly position in the northern hemisphere. For this reason, it's common to see more south-facing windows for bedrooms in modern home builds in the southern hemisphere, and north-facing windows for bedrooms in the northern hemisphere. This is done to minimise overall sun exposure for bedrooms, reducing the likelihood of these rooms retaining heat during the day.
Although tree cover may limit a property's sun exposure, these natural barriers against the sun should by no means be considered a constant. Trees can be trimmed and cut down, which can then increase sun and natural light exposure of a property.
3. Energy efficiency
We briefly touched upon passive heating and cooling when discussing designing with solar orientation in mind. In truth, passive heating and cooling involves so much more than just the placement of windows. The incorporation of vents, wall, ceiling, and floor insulation, and even particular build materials can all play a role in boosting the passive cooling and heating qualities of any modern home build. In turn, providing your home with these qualities can also help drastically reduce your home's utility costs, as you won't have to rely as heavily on gas or electric heating and cooling systems in order to keep your home's interior spaces nice and comfortable year round.
Selecting your home's fitted appliances (like dishwashers, air conditioners, etc.) based on their water and energy ratings may also help support the overall energy efficiency of your modern home. Similarly, eco-conscious homeowners can also install solar panels on the roof of their home. As you may imagine, solar panels are best installed on north-facing roof slopes in the southern hemisphere and south-facing roof slopes in the northern hemisphere due to the disparity between solar exposure and positioning in the northern and southern hemispheres.
4. Public transport and accessibility
If you're looking to build your new home on the outskirts of a larger city centre, then connectivity is likely to be a concern for you. Ensuring that your home has access to a strong public transport network can help your household keep your personal carbon footprints to an absolute minimum. Contrastingly, building your home in a location that will require you and your family to be more reliant on personal transportation, is naturally going to increase your household's overall greenhouse gas emissions, alongside also increasing your fuel consumption.
Assessing the accessibility of your home should also include mapping out all routes that can take you home during peak hour traffic conditions. Bottle-necking traffic is a common issue for many homeowners looking to build their homes in growth corridors or on the outskirts of city centres. If you've done your due diligence and have identified that you do have a healthy selection of travel routes (that includes roads and public transportation options) to help you get home, or are aware that additional roadways are being developed, then you'll find living in your new neighbourhood to be a lot more comfortable.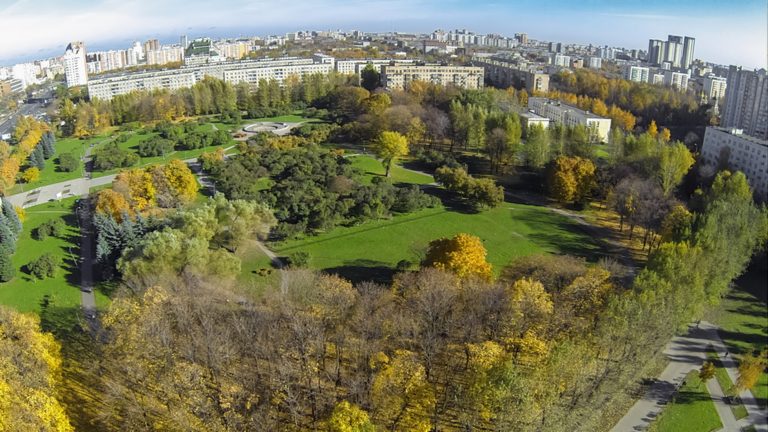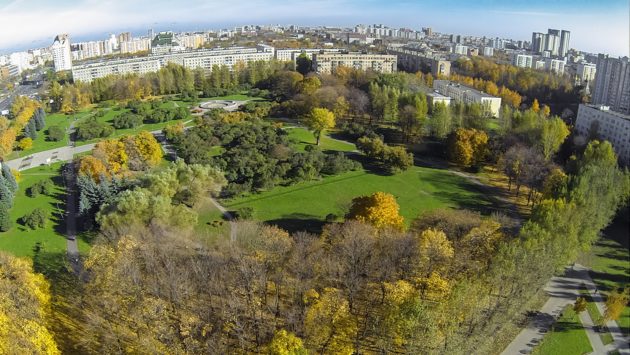 5. Proximity to green spaces and wildlife corridors
Alongside considering the placement of your future home with regards to public transport and road networks, it's also well worth assessing the proximity of your property to local green spaces and wildlife corridors. This is particularly important for two main reasons.
First of all, having green spaces nearby can be an essential component of keeping you and your family happy and healthy. Ecologists and psychologists working in growing cities across the globe have all found strong correlations between mental health trends of residents and their access to urban green spaces.
Secondly and on a more serious note, local waterways like creeks that run through green corridors may be at risk of flooding during extreme weather events. If your property is situated near a catchment area for creeks or rivers, you should be sure to do a little independent research to identify any cases of flooding in the last decade in particular, and assess the risk of your home or wider neighbourhood experiencing flooding during times of increased rainfall.
It's also highly important to maintain an awareness of animals that you're likely to encounter in wildlife corridors. For example, there are a growing number of cities and townships in North America that must be wary of bears entering urban spaces. Similarly, suburbs across metropolitan regions in Australia are likely to see plenty of wild kangaroos, possums, and perhaps even some protected native and introduced bird species.
6. Sustainability rating of build material
Last but not least, assessing the sustainability rating of build materials used in home construction is a key procedure for home builders looking to develop properties that possess a minimal carbon footprint. Regardless of whether you're building a property in Europe, the Americas, or Oceania, you will always have a variety of build materials to choose from. The issue with imported materials is that they will usually be accompanied by larger carbon footprints due to the greenhouse gases produced by transportation activity.
You can maintain a minimal carbon footprint for your home build by simply opting for locally sourced materials wherever possible. Organic materials like locally sourced timber can also help to further reduce your home's carbon footprint, and perhaps even keep overall costs for your build reasonably low.
With all these environmental factors considered, chances are high that your new home will not just be green, but also built for the future in mind, both with regards to its structural integrity and thus the longevity of your property, as well as for catering to your family's comfort from season to season.