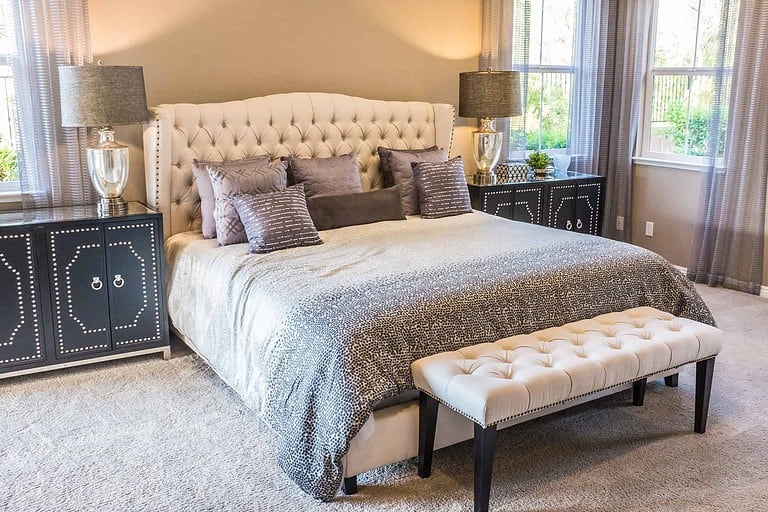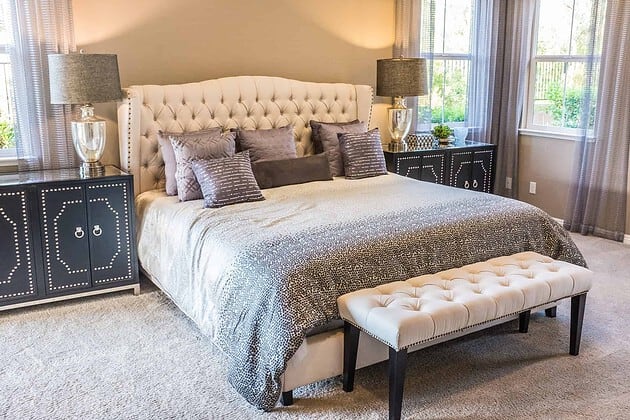 The bedroom is arguably one of the most critical parts of your house. This is where you retire after a long day of work and seek relaxation. However, if your bedroom does not give off a relaxed vibe, you may not get a quality night's sleep, which is necessary for your daily life. This doesn't have to be the case, since you can restore the ambiance needed with these simple bedroom makeover tips.
1. Adjust your lighting
Lighting is often overlooked, but it's a crucial feature in creating the perfect bedroom atmosphere. You can greatly improve your bedroom's comfort level by simply adjusting the way it's lit. If you have bright, harsh overhead lights, consider replacing them with soft light choices from Electrical & Lighting Solutions. Dimmers provide the perfect fix as they give you control over the brightness levels. They allow you to dim your bedroom light as you get ready to sleep. In addition, consider using room-darkening drapes, shades, or blinds to prevent your bedroom from being too lit by natural sunlight.
2. Declutter your space
Too much clutter in your bedroom is not conducive to a good night's sleep. While you may be in a hurry to leave the house in the morning, a neat bedroom will make your evening better, and all you need is a little effort and time to declutter.
To declutter your bedroom, ensure you have a laundry basket where you keep dirty clothes. This cuts the chances of having them strewn over the floor. Having ample storage also helps you organize your things in one place. For example, a shoe rack to keep your shoes and a makeup closet to ensure your kits are in one place.
3. Add a statement-making headboard
The center masterpiece of every bedroom is the bed, and with every comfort aspect done, the bed frame also needs attention. A quality headboard is a genius addition and is certain to make a great impact in your bedroom. You can add an accent wall behind your headboard to complement the look.
4.Add rugs
Adding a rug to your bedroom space enhances decor while keeping your floor warm. There are various types of rugs to choose from and you can't run out of options that suit your taste and style. For example, a woven rug adds a rugged bedroom look, while a Persian rug adds an exotic touch. You can also layer up your rugs to add more coziness.
5. Hang your art
You don't have to limit your art to the living room and hallways. Captivating wall art adds decor to your bedroom bare walls and makes them stand out. As you look to add wall art, it's essential to have a piece you won't get tired of looking at. This is to ensure you don't keep changing these art pieces often.
6. Add accent pillows
You can consider adding accent pillows to your bedding to add a pop of color. Arranging your pillows nicely on your bed displays a sense of comfort, but don't make the mistake of adding too many pillows, as they can ruin the effect.
Endnote
Your bedroom should be an inviting and relaxing space. Consider these tips to make a comfortable bedroom.