When creating your own house plan, you'll want it to be the best one possible. It's already an advantage when you're starting from scratch. This is because everything you want to have in a home is going to be included in your plan. Your abode will be exactly as you envisioned it to be when you go through the design process thoroughly.
Organizing your house plan, which includes roof and floor plans, is important because it'll make the rest of the construction smooth. A good contractor will transform those drawings into a reality. But they can't do everything on their own. They need your input as well to guarantee that the house plan fits your needs and preferences.
So, how do you go about creating your own house plan? Here are some tips you can follow.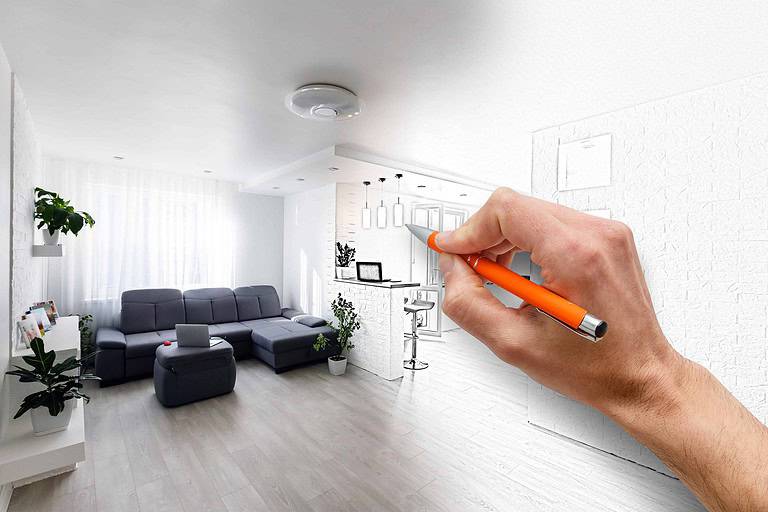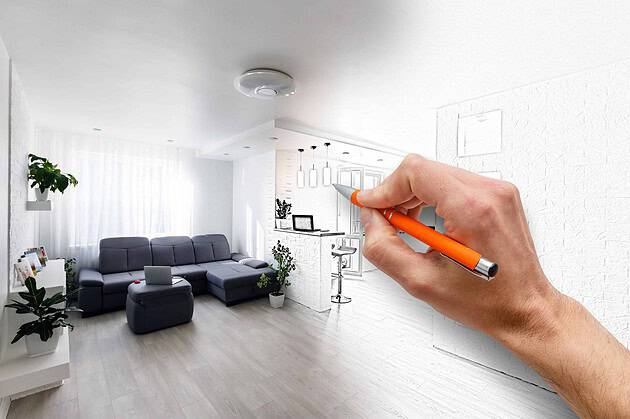 Know Your Desired Dimensions
Before going into the specifics of each room in your home, start by coming up with your desired dimensions. The dimensions refer to how big you want your home to be. Typically, they depend on your lot size. The bigger your lot, the more freedom you have to go all out with the size.
Once you have the dimensions figured out, that's when you can break up the interior according to the number of rooms and sizes of living spaces you'll have. Consider too if you're going to have a multi-level home or a single-level one.
Decide On The Number Of Bedrooms
One of the most overlooked facets of designing a custom home plan has to do with the number of bedrooms your dwelling will have. It's not an easy decision to make. You'll have to think towards the future to ensure long-term use of your home.
For example, even if you aren't married yet, do you intend for your residence to be a family property as well? Or do you have plans of moving to a bigger space when that happens? If you're married, how many children do you plan on having?
Hence, deciding on the number of bedrooms is very important. When you know the number of rooms you want or need, you'll build a home that can accommodate the household size you'll have. The last thing you'll want to happen is to realize that you have overspent on the other features of your home and come up with a size that isn't exactly the best one for your family's needs.
Don't worry about having too many bedrooms for now. In fact, bedrooms can serve as functional spaces, such as a home office, a playroom, a guest room for the grandparents, and a homeschooling room. Even a dedicated storage room will do.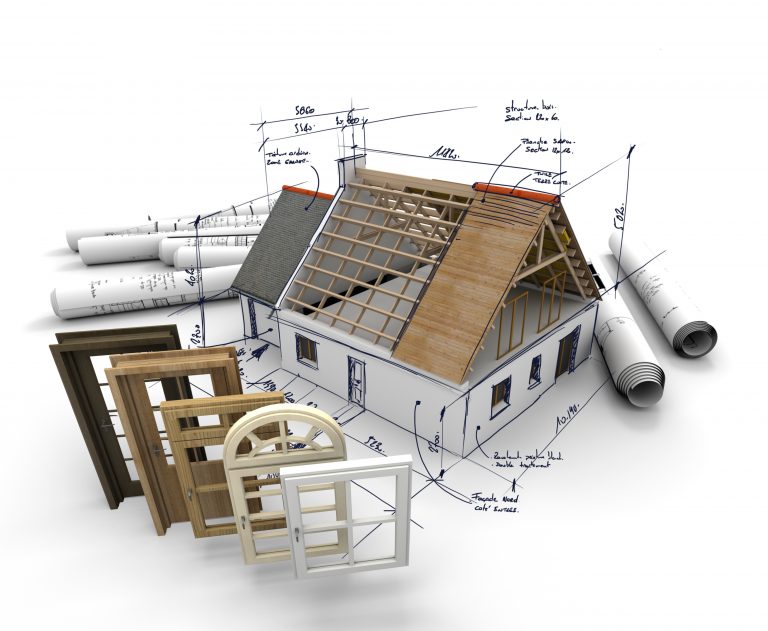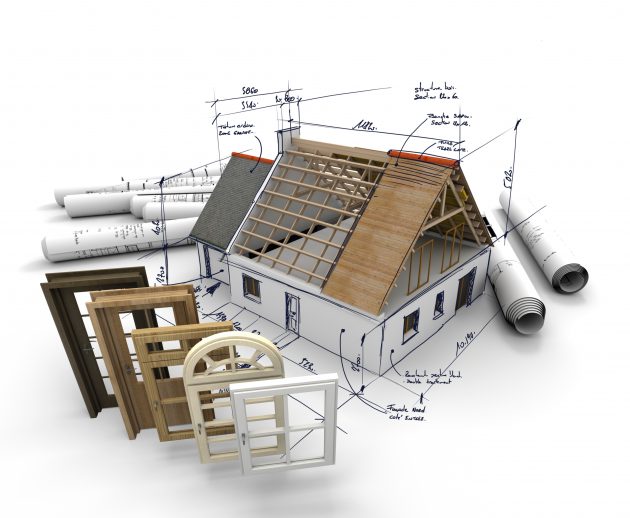 Determine Where The Doors And Windows Will Go
Once the number of rooms are settled and positioned in your house plan, it's now time for you to draw where the doors and windows are going to be installed. This is a crucial decision to make since you might build a full wall where a window should be.
Planning the windows can be a tricky task to accomplish, as it influences the entire layout of the interiors. Remember that windows take up wall space. If the wall space is filled with windows, you won't be able to add cabinets and other features on it.
So, be strategic about this. The best tip? Have windows in areas where natural light streams through the most.
Showcase The Lot
Showcasing the lot means not using up the entire lot for your home's structure. Leave enough space for a garden if you're planning to include one. You might not think you'll need it, but in the long run, you may regret not having a garden.
And if you're going to have children, they'll need to have a wide space where they can run and play around. You won't want keep them indoors all the time. Hence, it's practical to highlight the lot's best features. This will make your home look even more appealing, relaxing, and functional.
Choose A Home Style
When you've reached the stage of completing your home design, pick the style you prefer. Are you after a classic home? Do you fancy a vintage or a farmhouse style? Or do you prefer something more modern? The style is just as significant to include in your house plan, as it determines certain features and materials you'll use for your property.
And the earlier you make a decision on the style, the more leeway you'll have to add the interior elements, such as the living area and bedrooms.
Conclusion
Whether you're starting from scratch or you're conducting a major renovation, creating your own house plan is an exciting pursuit. You'll be able to build a home that's truly, uniquely yours. Like any other pursuits, it's always the beginning that's the hardest part. Once you get started, the construction process will commence on a good note. Thus, getting all the elements right and ready will help ensure construction goes smoothly.