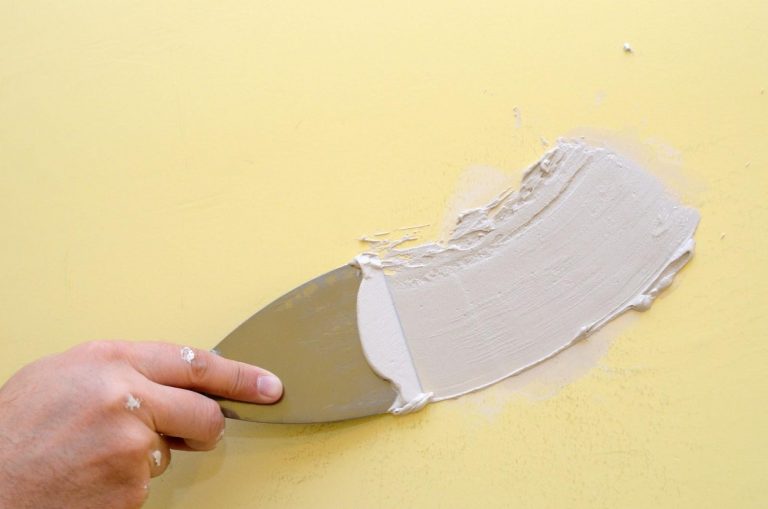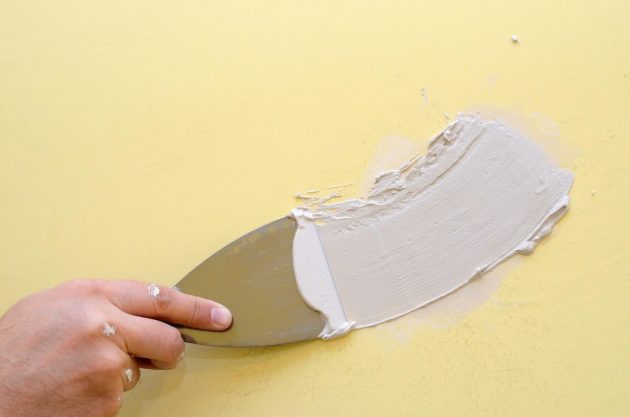 Fill the cracks, gaps and imperfections in your walls and make them waterproof with the right wall putty.
Putty is a white cement-like substance that adds to the aesthetics of your walls. It gives a smooth and shiny look, covers up small cracks and prevents flaking. You can use it to increase the lifespan of wall paint too. But the biggest benefit is that it is an excellent waterproofing solution. This is extremely important to improve the structure's durability and avoid mould growth. Putty is versatile enough for precast, aerated lightweight, concrete and rendered walls.
It is easy to apply, has high abrasion resistance and acts as a protective base to create a strong foundation. Several factors come into play for choosing putties. These have a significant impact on the outcome of the wall painting. Here's a look at how to choose the appropriate putty for your home. It will offer a flawless finish and help your house stand out in the neighbourhood for all the right reasons.
1.Water Resistance
The impermeable feature of putty makes it an ideal solution for the rains. It is especially useful if you live in coastal areas. It serves as the perfect base coat for high-quality waterproofing solutions. This can smoothen the roughest of surfaces and offer an undulation-free appearance. A water-based undercoat can also improve the wall adhesion and tensile strength of paint.
If the moisture content on your walls is below 12%, applying putty will help. However, walls that have high moisture content due to cracks, leakage and seepage may need to be treated with Berger's waterproofing products such as sealers and primers. Professionals may suggest the use of putty plus Berger's Seal-O-Prime, which is the only product in India with a triple booster formulation to fight dampness, efflorescence, and alkalinity. The right wall waterproofing solution will keep your indoor air fresh and reduce respiratory health risks. You will also stop experiencing unpleasant smells, mould and fungus growth, and ugly stains on the walls once the treatment is complete.
2.The Wall Type
The choice of putty may depend on the materials showing signs of moisture. Else you may choose Berger's Bison Wall Putty, which can be used on POP, cement, cement plaster, sand, mivan plaster and asbestos. It can be used on interior and exterior walls and provides a smooth surface. Remember that the walls will need preparation before the putty can be applied. Sanding the walls before home waterproofing may create a lot of dust in the house. It's a good idea to call professionals who use automated tools that suck up the dust during the sanding process. This not only ensures a cleaner job, but also protects your family from allergies and respiratory problems associated with the traditional sanding process.
3.Existing Wall Paint
A mismatch in putty and wall colour can be disastrous. It is a good idea to pick plain or white tones in putty. This will ensure the perfect backdrop for whatever colour you have chosen to paint the walls after the home waterproofing has been completed.
4.Miscellaneous Properties
The putty should be ideal for using on an alkali-resistant primer. For example, Berger's Happy Wall Acrylic Putty offers a rich and smooth finish when applied on masonry walls to fill substrate imperfections. High-end bedroom, kitchen, living area and bathroom waterproofing needs to be done with putty, since it forms the ideal undercoat for repair jobs and can be used for touch-ups to render an extra smooth background for the topcoat.
It's also a great idea to choose a putty that is Green Pro certified, which goes a long way in a cleaner and more sustainable future.
5.Consistency
Make sure the putty you pick has a butter-like consistency. This means it should be thick and not dry. Else the effectiveness of the product is reduced to a great extent. You can take a scoop on the knife and apply it sideways. It should slide off in big globs. The easiest course of action is to consult the Berger Paints waterproofing team. They will give you a free consultation and recommend the most suitable products.
Be it a bathroom, kitchen or roof waterproofing solution, it's a good idea to onboard Berger Express painting experts who take care of the entire project, from inspection to final clean up after the job is done. And you can enjoy a clean, abrasion-resistant wall with no visible pores and no seepage. Most importantly, you can protect your loved ones from the various health risks associated with high moisture content in your ceilings and walls.