It's so easy to get caught up in the excitement of home remodeling. There's no denying that it's an exciting experience, but sometimes it can also be a bit stressful.
It doesn't have to be, though. Just remember these 5 mistakes to avoid when remodeling, and you'll be fine.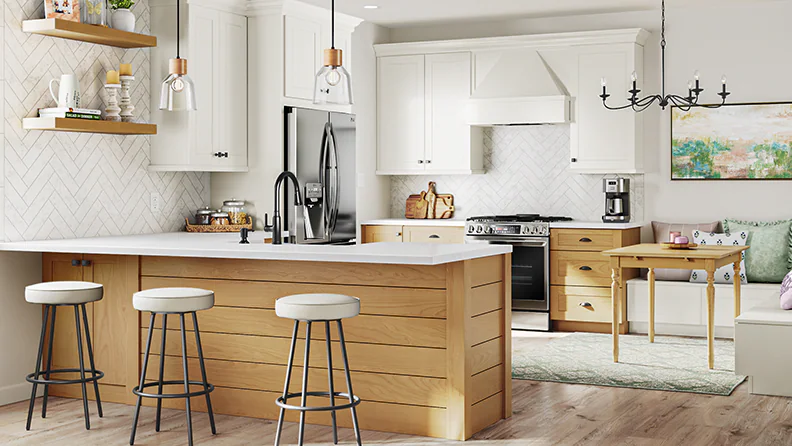 Accepting First Quote
Never accept the first quote without exploring your options. This is the top mistake that people make when remodeling.
You may be missing out on a much better deal. With a bit of searching online, you may find an affordable cabinet brand that offers you the custom kitchen look you want for a much better price.
The mistake of stopping at the first quote doesn't just apply to furnishings and materials, but also to labor.
A smaller firm or independent building contractor looking to build their portfolio may give you a better price. Don't be afraid to negotiate for a fair deal.
Do your homework, and shop around for the best deal. But there's a catch. What looks like a cheap deal is not always the best investment. It calls for discernment, or you'll be making this next mistake.
Ignoring Energy Efficiency
Older appliances often break down, leaving you with the challenge of finding spare parts for them. Many modern appliances improve both style and efficiency.
They will save you money in the long term, not only in running costs but also in maintenance.
Don't despair if you prefer the look of old school appliances. Several top brands have introduced modern, energy-efficient appliances that have the look of vintage models.
This is the way to enjoy the best of both worlds. Modern innovation with vintage appeal.
Poor Quality Materials
Poor quality materials are an example of a cheap deal being a bad idea.
Are the building materials cheap because they're on promotion, or are they poor quality? Don't settle for inferior materials, or shoddy workmanship, in a bid to save money. It'll just cost you more, in other ways.
When inferior quality goods are used to remodel your home, the odds of higher maintenance and repair costs increase. Rather, use affordable materials of high quality. They will stand the test of time.
Having Unrealistic Expectations
You can decorate your home's interior any way you see fit. But you need to be realistic.
Does that Colonial style decor that you have in mind fit the architectural style of your city apartment? Does the Spartan minimalist theme you're envisaging translate well to your country cottage?
When you're realistic about your expectations, it's easier to remodel and recreate your home to look new and fresh.
If you're determined to introduce a style that won't fit the dimensions or architectural details of your home, and you're unable or unwilling to change them, go for accents instead – in your art, perhaps.
Lack of Planning
It all comes down to planning. Any remodeling job, whether big or small, needs planning.
When you have a clear agenda of what you want done, and the time frame it has to happen in, it's easier to stay on track. Without a thought-out plan, you'll easily be distracted, and everything will take longer.
Too many homeowners forget to get relevant permits or ignore building codes when remodeling. In most regions of the US, you'll need a permit for major structural, electrical, or plumbing changes. This includes demolishing walls or adding rooms to the main structure.
Each state or county has its building codes, too. Failure to adhere to these regulations may complicate matters if you decide to sell your remodeled home one day.