We recently discussed how the design of smart home devices is getting more futuristic and aesthetically pleasing. But let's take a step back and take a look at what needs to be done to actually incorporate smart home features. After all, if your smart home devices and systems don't work well it doesn't matter what they look like.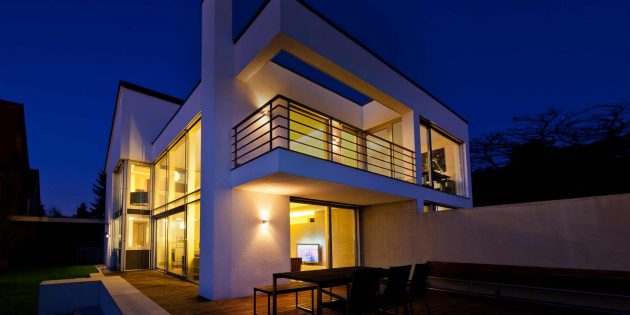 If you want to make your house a smart home here's a few tips that should help.
Assess Your Needs Before You Start Buying
Smart home devices are cool, but they can also be an unnecessary expense. To get the most benefit out of smart home devices customization is key.
This is particularly true when you're shopping for a smart home security system. The professionals at Black Hat Security are home security Phoenix experts that give their clients this advice. Their team points out that getting the most comprehensive coverage possible is important, but that can only be achieved if you know where your weak spots are in the home. Packages are a great foundation off of which to build; however, a few extra devices may be needed.
Before you begin buying equipment, do a complete walk through of your home noting where and how smart home technology can be utilized. Break it down into categories (lighting, air control, security, etc.) then start prioritizing. Turning a house into a smart home is an investment, but fortunately it's something you can build over time.
Keep Compatibility in Mind
Compatibility is another thing to consider before you start investing in smart home technology. Today, there are many more companies in the smart technology game. The options are seemingly endless, which isn't always a good thing. One of the many benefits of smart technology is syncing devices and equipment, but that's only possible if they're compatible.
However, that doesn't mean you have to purchase every piece of equipment or service from a single provider. Some systems, such as Apple Homekit and Google Home, are compatible with products outside their own line. CNET has a great resource for gauging the compatibility of smart home systems or devices that will make this part of the process a lot easier.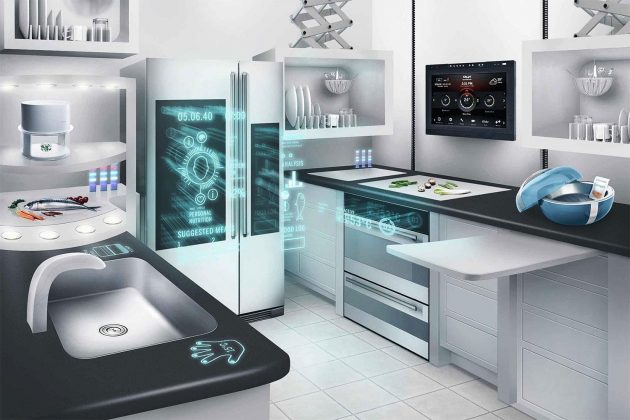 Factor in a Smart Speaker for Future Proofing
The next big thing on the horizon for smart home technology is interactive smart speakers. These voice-activate, Wi-Fi enabled speakers are being dubbed the new virtual assistant that promise to make life easier at home.
Amazon's Echo made huge waves last year as more users began adopting the technology that allows you to ask a question and get an immediate answer. You can also voice commands, which means smart speakers could end up playing a large role in home automation. Not only should you consider including a smart speaker in your smart home, you should also think about which one offers the most compatibility and opportunity for additional features in the near future.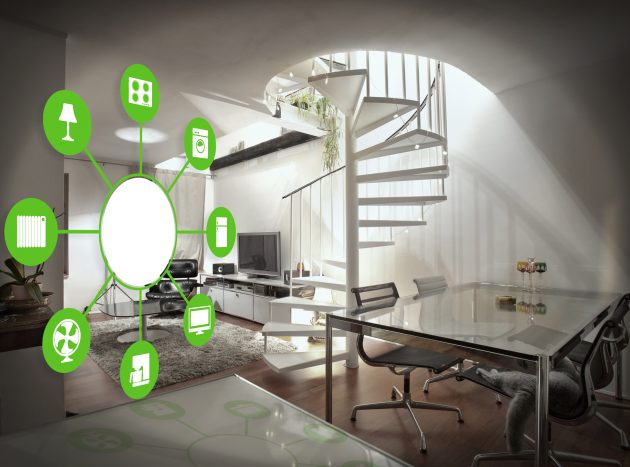 Know How You'll Control Your Smart Home
The best part of having a smart home is you can keep tabs on everything no matter where you are. You're Wi-Fi connected equipment can be monitored and controlled on a number of devices, which means there's one more thing to think about.
The three most common ways to control smart home equipment is through your smart phone, smart watch and tablet. Some systems also come with a hub that can be used in the home to control the devices. Each provider has their own apps with unique interfaces and features. If possible, give them a test run to see which one offers the best usability.
Don't Forget About the Router
Without a wireless router to provide Wi-Fi your smart home devices can't do their job. But the real reason to upgrade your router is for added security. With any type of new Internet-based technology there's always a risk of hackers getting into your system. Some routers offer superior security along with a stronger connection for all the extra devices.
No matter what type of router you have, make sure it's as secure as possible when you set up your smart home devices. Always update the generic admin name and password that's pre-set on the router. Activating encryption will add another layer of security. You'll also need to password protect your Internet connections since they're now a gateway to your smart home.