Your dorm room is the place that you'd be hanging in for most of your stay in college. This is why you have to make it a place you can call a home away from home. And as student that is far away from (or maybe not too close to) your safe and secure family home, it should be a place you can feel very comfortable and relaxed in immediately you come back from your classes, or other academic gatherings. But, how can you make your room as comfortable as possible, such that it becomes a place that everyone deeply admires? Well, a great way is by using beautiful room decorations. And, to help you create amazing designs, here are some pretty amazing dorm room ideas that are quite affordable for your DIY room decor?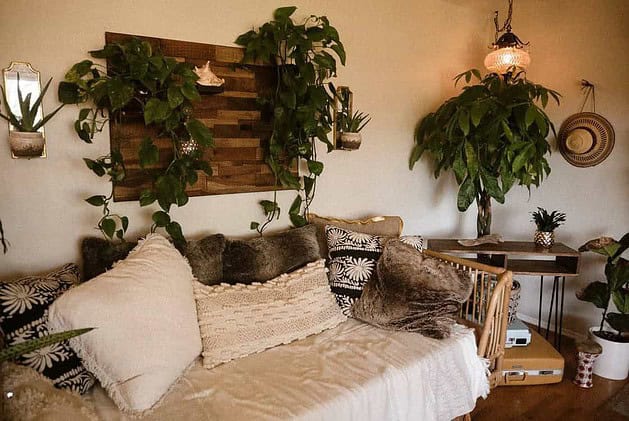 1. Create beautiful wallpapers with washi tape
Many students often leave their room walls bare, not knowing that there's a lot of things that they can do to it to brighten up their room. The truth is that the color of your wall counts as one of the things that attract people to you or your dorm. So, why leave it drab when you can actually make it very bright and colorful with beautiful wallpapers made out of cardboard, clothes, rugs, and tassels.
You don't have enough money to get a professional wallpaper installed? Then use the washi tapes to make different creative and interesting designs on your wall. Don't leave it bare and unattractive. If you and your roommate share the same creative ideas, you can actually use the washi tapes to make great wall decals too.
2. Hang amazing wall arts and pictures
Many people will find your space more appealing if you hang 2 to 3 beautiful pieces of wall arts and pictures. Wall arts are actually one of the best ways to add color to your dorm.
There are a lot of wall arts that are really very attractive, and calming at the same time, even at a first glance. So, work together with your roommate, if you have one, to create good artworks you would display on your wall. If you can't create one by yourself, purchase from other students who are willing to sell to you at give-away prices.
Frame your pictures and hang them over your reading table, and if you can't afford to frame some of your pictures, the washi tape will also be useful for pasting them on the wall beautifully and in an organized way.
Although pictures and wall arts are an amazing addition to your room, don't overdo them. 2 to 3 pieces are just enough. When you fill-up your wall with too many wall arts and pictures, they take up all the space you have and make your space look ugly and sad, and you don't really want that.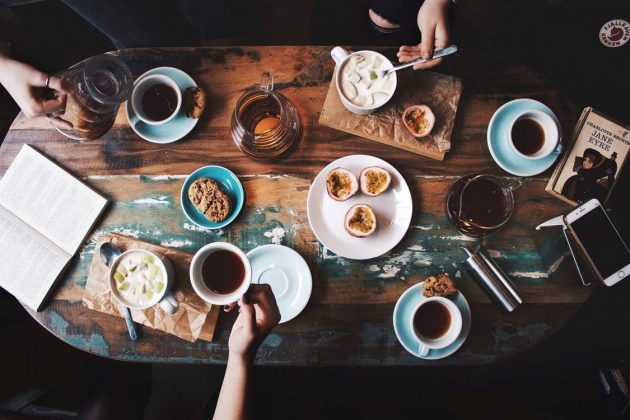 3. Decorate your reading table
In your dorm room, a considerable amount of your time would actually be spent at your table, either reading, surfing the net or watching a movie. It should be the place that provides that desired relief, especially when your assignments deadlines are approaching. Of course, you can try to ask professional paper writers to help, as many college students do. Hiring custom research paper writing services could make your studying process less stressful, but decorating your desk is also a great way to create peaceful atmosphere for focused studying. You should enjoy the place where you study, so make it as much comfortable as possible. Using colorful cardboard papers and washi tape, the surface of your table will also be beautifully designed. The wall above your table can also be designed with cardboard papers of different colors cut into different shapes and sizes.
4. Install a potted plant in a section of your room
You want to make your dorm homely so that when your friends visit you, they may also feel at home. Another item you may add to brighten up your dorm is a potted plant, conspicuously placed in the corner of your dorm. Having a bit of nature will invariably brighten you up. To add to the wallpapers and the color of your room, you can paint the pot too. You can use different shades, and that will be a great way to add to the color of your space, depending on your personal preference, and that of your roommate.
5. Customize your bed
The other place in your dorm that you'll also be spending most of your time is your bed. You can customize it using colorful tassels that you can tape to your bird skirt. You can also sew beautiful pillows too. There are places you where you may buy really attractive pillows if you don't know how to sew. Aside from the fact that your dorm looks more beautiful, your bed would also be more comfortable for you. So, whenever you're in your bed, you can rest assured that you won't have nightmares.