There's nothing difficult in taking up your carpentering tools and conjuring up something unique. Not only is the process therapeutic, you also create something special for your home – something that can't be found in any store.
Here are some creative ideas for DIY woodwork projects. You can replicate them or take inspiration from them and come up with something new on your own.
1. Building Shelves
When we think about wood, shelves aren't the first thing that comes to mind but they do give their contribution to sprucing up our homes! And that's not just our opinion. Experts at Huffington Post seem to think so too.
Not time-consuming in construction, shelves are an enormous help in keeping the clutter at bay.
The best part is, you don't need to be restricted by any rules for their placement. Shelves can be placed under the staircase, in the bathroom, over your toilet, and above the bed's headboard.
Relatively easy to work with, shelves can be made at home and installed anywhere in the house. If you're a clean junkie, you can also build small wooden slots for sorting your accessories in the drawers.
2. Log Table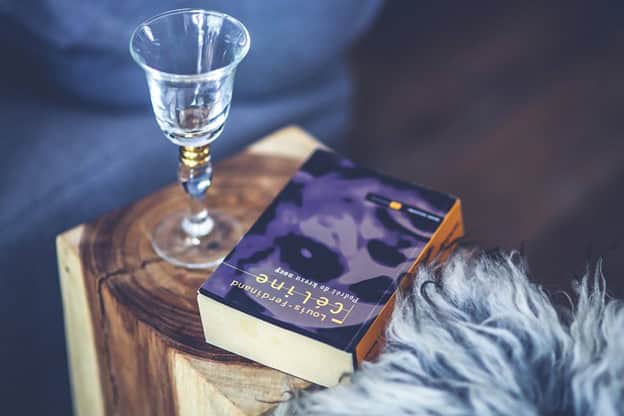 As the name suggests, this table brings the rustic charm of a log with the functions of a table, leaving your guests mesmerized at the creativity.
To construct a log table from scratch, you'll need to secure a portion from a tree log. You can either buy the tree log or find it in a forest. Once you find the log, drill holes in it to hold the wooden legs and recheck to see if they fit snugly. It's that easy!
If you want to take it a notch up, you could even play with the idea of placing a log on a stool. With steel legs, this piece will be a sturdy one. Not to mention, this steel and wood combination is going to be a suave addition to your home.
3. Wooden Candle Holder
Who said wooden DIY projects are supposed to be all giant and imposing? Unique wooden creations, even in the tiniest of sizes can make your home look exclusive and unmatchable.
If you like creating new wooden projects, then a wooden candle holder will be right up your alley. You'll simply need a log, a drill, a large Forstner bit, and a shaping tool. For the wood cutting, you can use any table saw as well. A portable table saw makes the job much easier, especially when it occupies less space and is easy to use. You can learn more about Dewalt dw745 table saw online.
After blanking out the wood and cutting it in the shape of a cuboid, you simply need to drill holes. You can give the crafted holder finishing by using liming wax. Beware of using potentially flammable materials for finishing purposes though.
4. Swing Set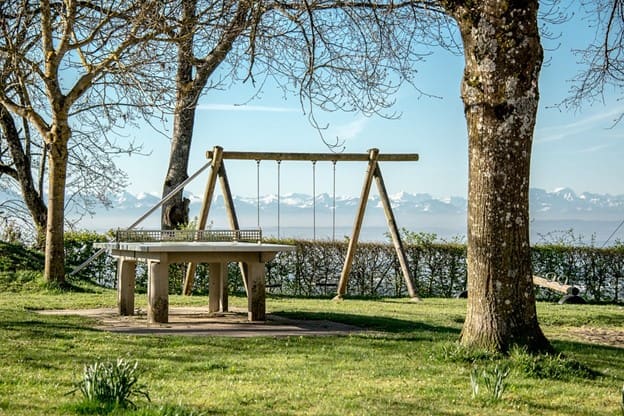 It's not just you – we too feel giddy with excitement whenever someone mentions swings! It makes a lot of sense as to why they're an essential part of a garden!
If you're at an advanced level, you can proceed to build a porch swing. If you're a beginner, a wooden swing for the kids is a good idea too.
5. Drink Perch
You know you're a true DIY enthusiast when you go about the house, looking for nooks and corners and thinking how to make them better. Here's one DIY we bet not many have thought of!
A drink perch may not seem quite like a DIY project and that's the beauty of it. It makes use of the leftover materials so you're good to go and can easily make it over the weekend.
To sum up, it makes use of three wooden boards, (of different lengths) joined together so you have three sides. Spray paint it and perch it over the arm of the sofa. Place your hot mug of coffee or beverage over the perch and enjoy whether you're in the garden or in your living room.
These awesome ideas are just some of the many. If you're excited to build something new out of wooden pallets, put your thinking cap on and start constructing!