The definition of the word "contemporary" has been seemingly evolving over the years, and it's no wonder why a lot of people are confused about what it really means. Contemporary architecture usually involves the use of natural and sustainable construction materials to build structures that reflect individuality, usually with principles of minimalism and symmetry.
Currently, contemporary styles are usually applied in home architecture. Basically, contemporary design suits every corner of your home, especially that designated space where you sleep and rest after a hard day's work- the bedroom. Homes with contemporary styles tend to have maximized spaces so it's good for functionality and plenty of room for customization. Moreover, its designs and architecture are aesthetically pleasing while giving importance to the environment.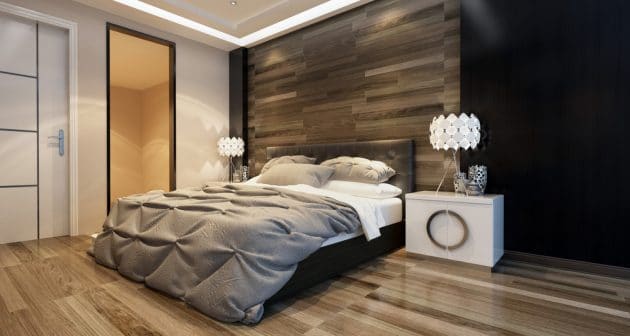 Here are five contemporary bedroom design ideas that will absolutely make you go wow:
Stimulating Modern Accents
You can only do so much about the appearance of your mattress, regardless if it's the best mattress in a box you've found online or a retail store, as mattresses are usually just the classic, neat, simple-looking type. To offer added protection and style, you just cover them with meagerly creative bed covers and sheets. But, because your bedroom is the most essential furniture piece of the room, you may actually add a few interesting accents, just like the following:
Accent pillows. Contrary to head pillows that keep your head comfortable while sleeping, accent pillows add touches of style in your bed because of their varying designs. Adopting a contemporary style, make sure to keep things minimal by limiting flashy designs only in one pillow.
An interestingly-designed throw blanket. An accessory blanket with a solid or patterned design is great for adding an extra layer of protection and, of course, style on your bed.
Spotlight Pieces
Some of the spotlight pieces could be the following:
Your favorite painting or artwork
A gift from your loved ones
Your own collection
Family or pet picture
Pictures featuring the best moments of your life
Generally, there's no limit to what you can put in the spotlight as long as they don't overcrowd your bedroom. You can choose to surround these pieces with lights, but remember to always keep things simple and elegant. The contemporary style of lighting usually uses recessed or track lighting, to ensure a clean look on your lighting but still maximizing the coverage of lighting.
If you'd like to put contemporary sculpture or other pieces, make sure to place them at eye level to avoid overwhelming your vision with the weight of these pieces, and you can do so by placing them at structural pedestals or columns.
Futuristic Spaces
Since minimalistic designs focus on simplicity, futuristic design elements could be the perfect accents in your bedroom. Futuristic elements tend to give off excitement and interest to people's eyes since they look new to their visual senses. Moreover, putting futuristic designs on your bedroom will help you generate your energy and excitement when you wake up in the morning, as well as give your tired eyes some visual stimulation when you're taking a good rest.
You may opt for an industrial look in your bedroom by enclosing your mattress in a metal bed frame painted in solid black. A futuristic headboard extending right below the ceiling with curved edges will do as well. Another industrial whatnot that can make your space look techie are LED track lights on a painted wall. If you're a self-confessed robotics and software nerd, you can add a signature robot near your bed or decorate a wall panel with hologram lights.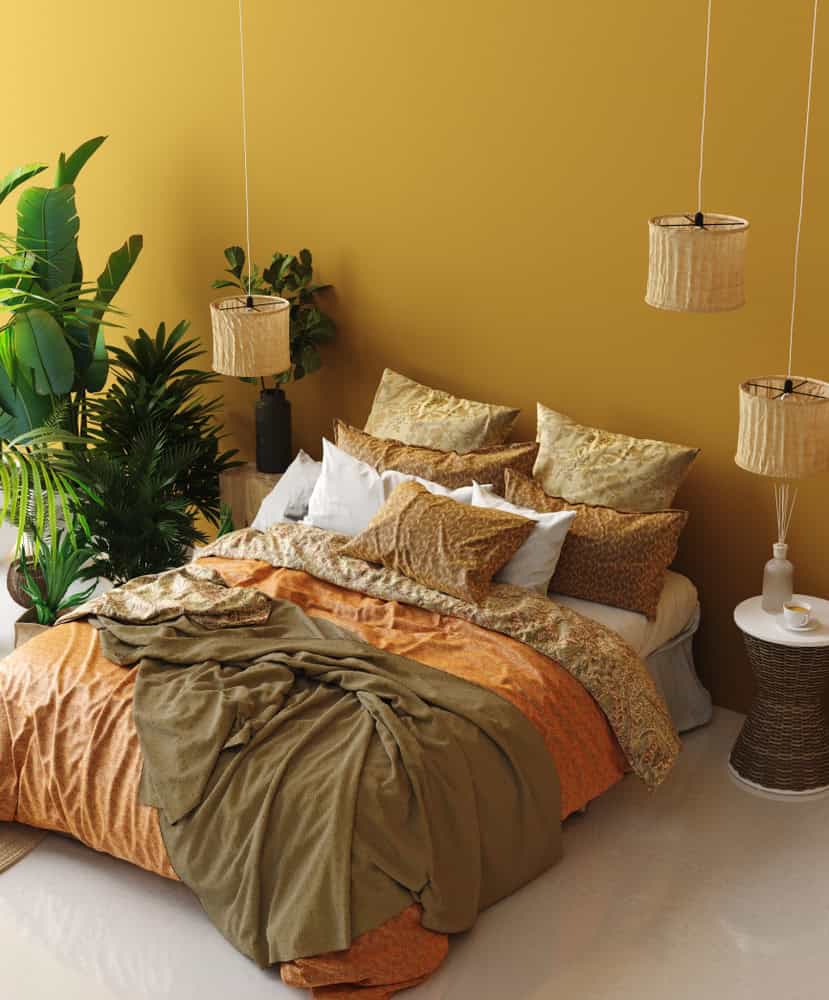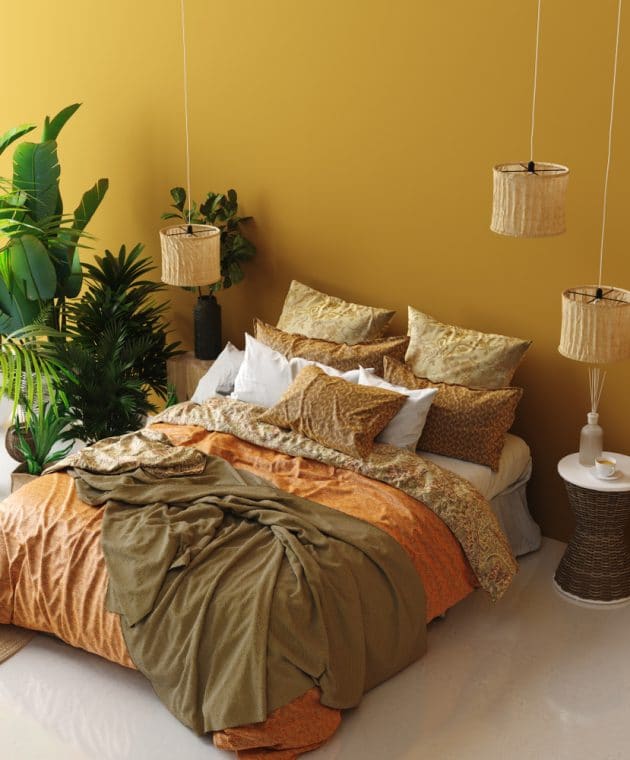 Charcoal and Wood Panels
Surprisingly, charcoal and wood are two dark hues in the color spectrum that complement each other. A combination of these two colors can definitely make your bedroom contemporary-looking, with a little touch of strength. To bring these colors into life, you can add a few satin brass accents, such as a large clock above your headboard, on your lampshade, or on your ceiling.
An upholstered headboard panel with muted hues of gray and white will absolutely make the bed pop out. The wall colored in knotted charcoal can be painted with white lines to symbolize a puzzle, with a floating nightstand with no legs adhered to the solid charcoal wall. Lastly, you can carve a wooden bookcase and highlight it with a strip of an LED inside to give it a little glow.
Since your bedroom has woody modern accents, you may match them up with a few wooden furniture pieces with the same colors. Clean and white bed linens and pillowcases with a bit of gray and brown accents that aren't too fussy should look nice as well.
Color Pop!
Contemporary doesn't mean you're limited to muted and neutral colors.You can also have a little play with exciting colors. However, you should pay extreme caution when choosing shades and hues as they will either make or break your overall bedroom appearance.
You shouldn't be afraid of experimenting with colors, such as complementing mustard yellow with navy blue, beige, and black, and with few touches of green. If you're a person who loves yellow but afraid of making your room appear too bright, such amalgamation of colors would be perfect for you. Incorporate them into your pillowcases and solid walls. Optionally, to add a touch of green colors on your mustard yellow-themed room, you can add elements of nature like adding a few potted plants and succulents near bright spaces.
Another way of adding color in your bedroom is by introducing colored LED lights. If you like to read at night, you can add a warm-toned yellow light. If you have an entertainment spot in your bedroom where you watch TV or play gaming consoles, you can opt for neon signs and lights for an immersed playing experience.
Conclusion
Contemporary bedroom designs are absolutely limitless. Designing your bedroom in contemporary style might be a little tricky, so you can hire your interior designer to help you deal with these better. Visual designs and principles are great guides to follow while designing your bedroom. However, you should also highlight equal importance with your personal preferences and needs to ensure that it packs comfort and functionality into a contemporary-styled bedroom.