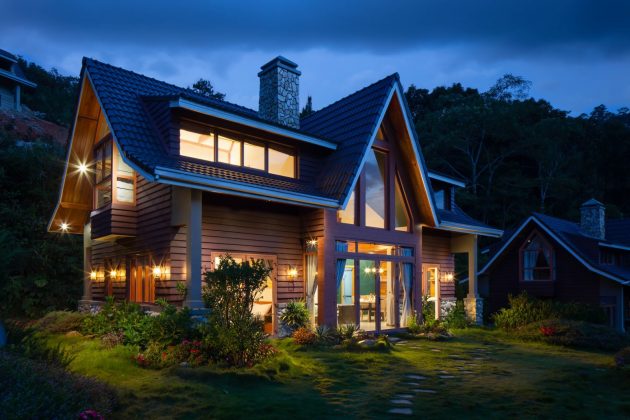 Building your own house is an exciting prospect. While there's a lot of money to be spent and many decisions to be made, you get the chance to include features into your living space that may not be available in other standard homes. Here are a few of the coolest additions to consider having in your new house.
1. Dual Kitchen Workspaces
Dual kitchen workspaces look great, but also promote efficiency. If you entertain often or have a big family, such kitchens will be of assistance. Having dual kitchen spaces means you have two prep areas, sinks, and additional storage space, so multiple families can cook at the same time without anyone getting in the way. You can even dedicate one space to cooking and reserve the other one for baking.
2. Generator Enclosures
Consider adding a generator enclosure to your new home. Choose a design that can complement your home's style. With options from Bluedm, you can get a generator in your home to prepare for any unexpected outages. A generator will be a great backup to ensure power continues in case of an outage. It's also crucial to rely on electricity for your DIY projects, drive an electric car, or run a home business. With a generator enclosure, you can keep your generator safe even in harsh weather.
3. Jetted Laundry Sink
A jetted laundry sink is a great addition for busy families. It has the same capacity as a standard sink, but it's built to wash clothes and dishes with ease. A plumber will install these sinks in your new home by connecting them directly to your main water line instead of hooking up an additional hose or investing in a water pump. This will be a great addition for your family to use, especially if space is limited in another part of the house where you would normally do laundry or dirty dishes.
Although this is more of a luxury than a necessity, jetted laundry sinks use air jets to deep clean your delicates without being too harsh on them. It can save you minutes of scrubbing.
4. A Room for Your Interests
Dedicate a room in your house to something you like. Libraries are the most old-fashioned option, but you can use your dedicated room for whatever you want. Consider turning it into your art studio, a music room, or a gaming room. Having a place in your house that you can escape and just breathe is nothing but cool.
5. Pet Bathing Station
This is a great idea for pet lovers. With a pet bathing station, bath time can be safer and more enjoyable for your pets. If you hadn't thought of a bathing station as an addition to your home, consider adding it to your list. It would be best in your garage, where water runs down your driveway.
The list of additions to consider adding in your house is endless. However, nothing is more important than functionality and comfort. Take a look at your wish list and consider adding the options listed above.