If you or your partner is romantic, you should pay attention to this article.
Old times are having certain beauty that can be defined and seen through charming and retro designs that remind on past.
Here are some stunning design ideas of home offices that are made in vintage style in charming, retro spirit.
In this designs you will find all kind of vintage as well on those ideas that have masculine touch. Creative and inspiration can be easily found on place such as this.
If you prefer to work in a place organize in such a way, you will need some accessories and material that is suitable for this kind of interior.
Architecture Art Designs suggests some cute wallpapers, romantic lace curtains and, of course, furniture – mid-century or older, shabby chic or modern but looking old-fashioned – the best thing is natural wood and handmade pieces.
Find the accessories in your basement. Ask your neighbors and family if they can share something for you. It is important for all this stuff ro be old, cute and shabby.
We all have those old pictures of us, our parents or our grandparents. Use them for wall decoration. Book pages are also good idea for wall decoration. It looks unique and give specific touch to your home office interior.
The main color is white or beige, but you may take dark furniture for a dramatic contrast. Depending on your sex, add the details – masculine or feminine – and your stylish vintage home office is ready.
Would you work in a such an office?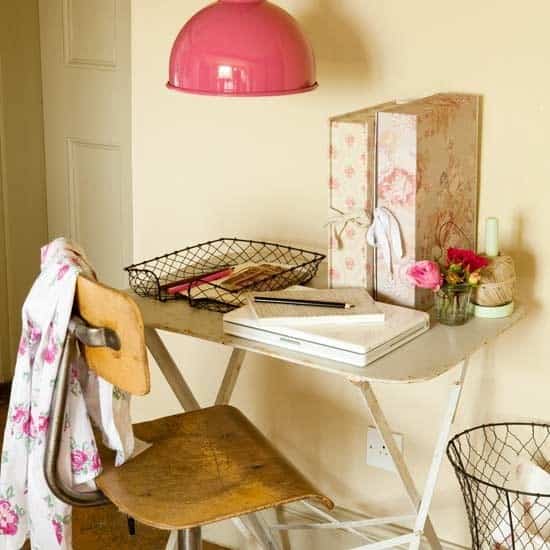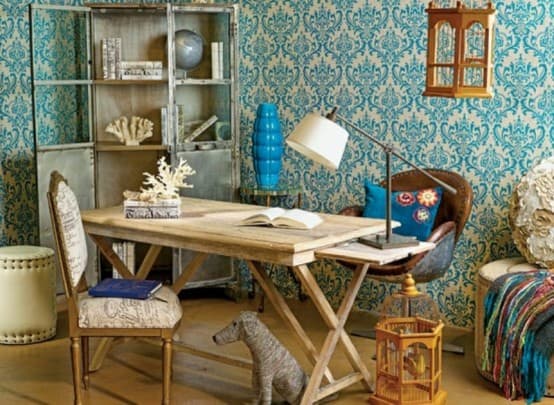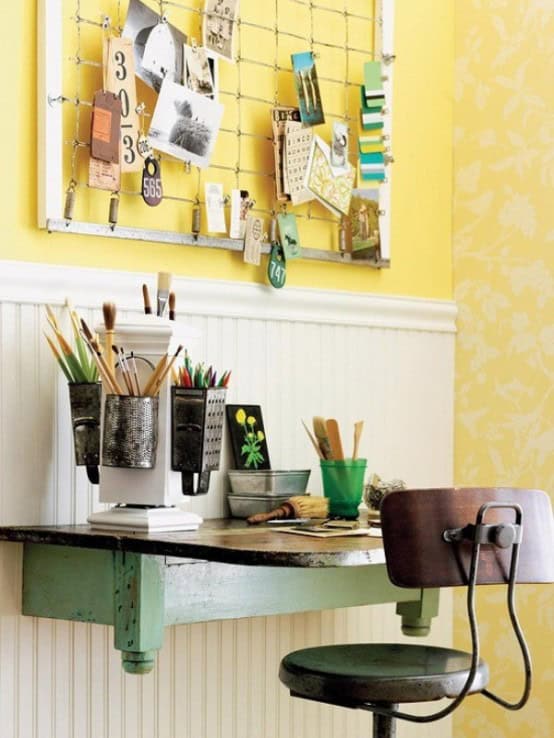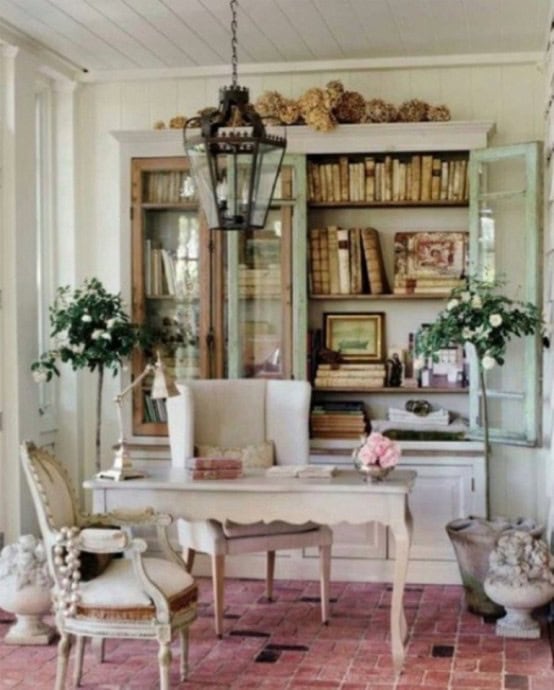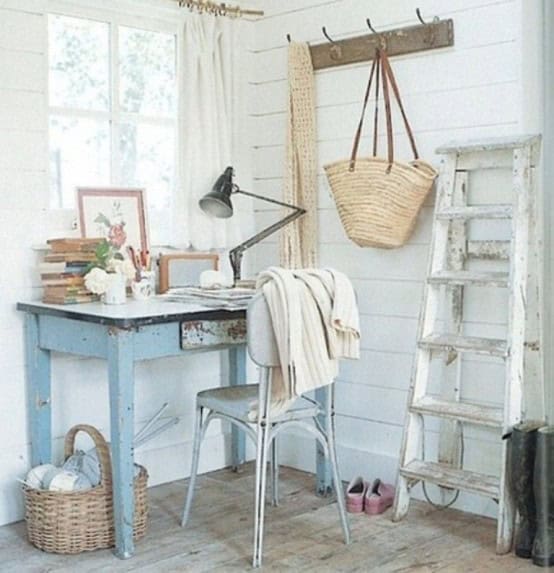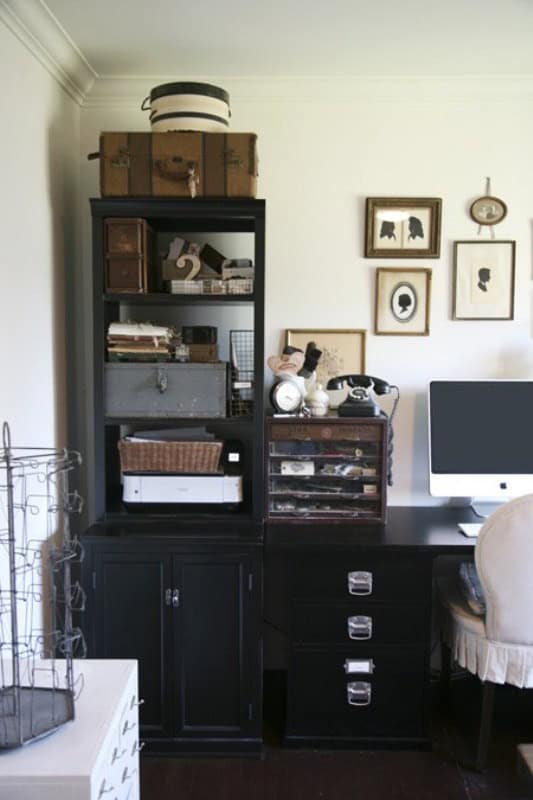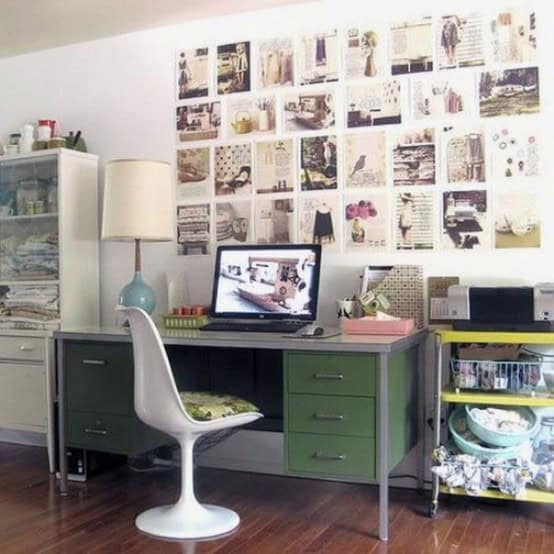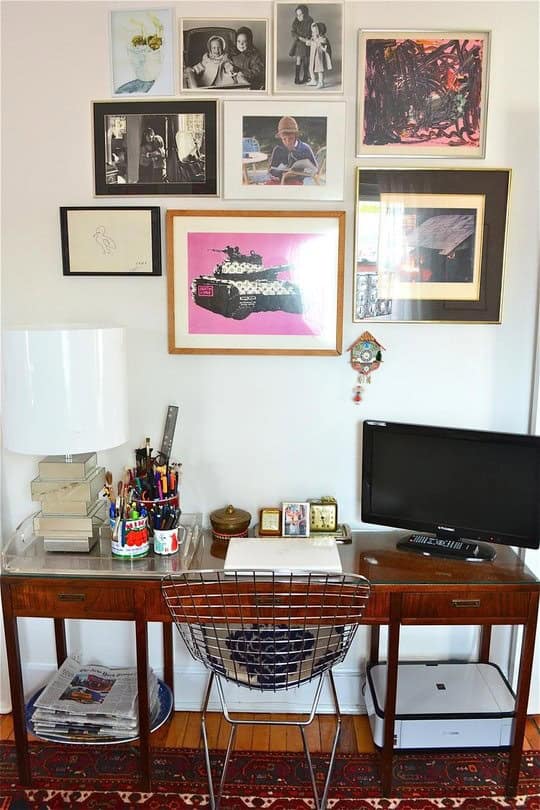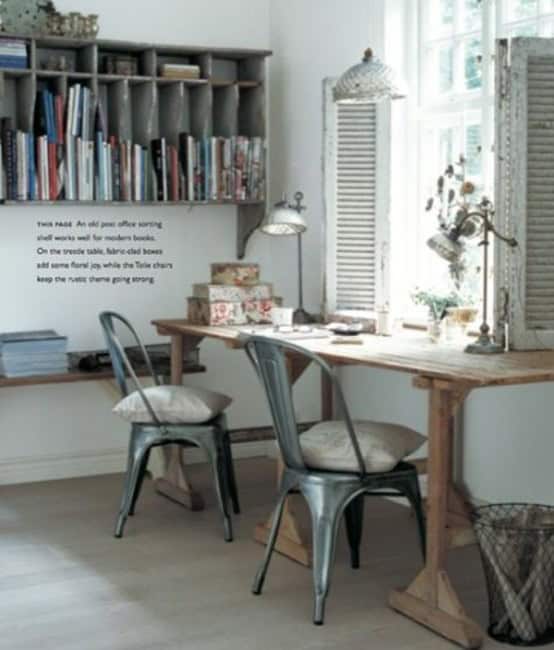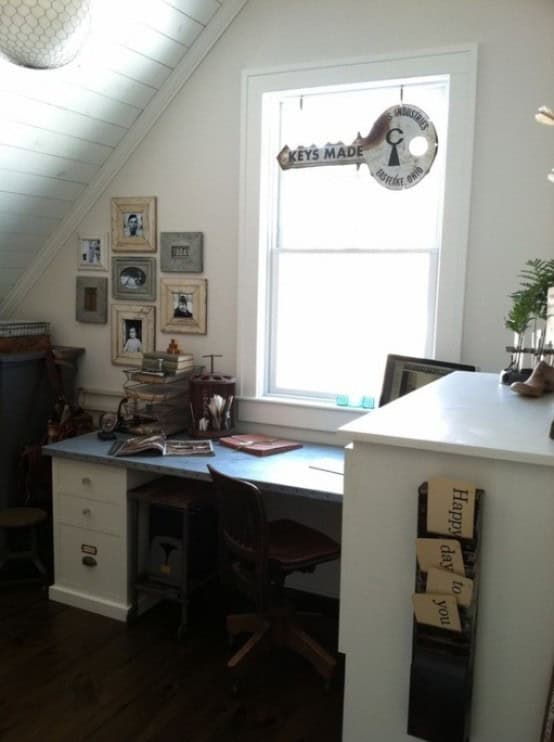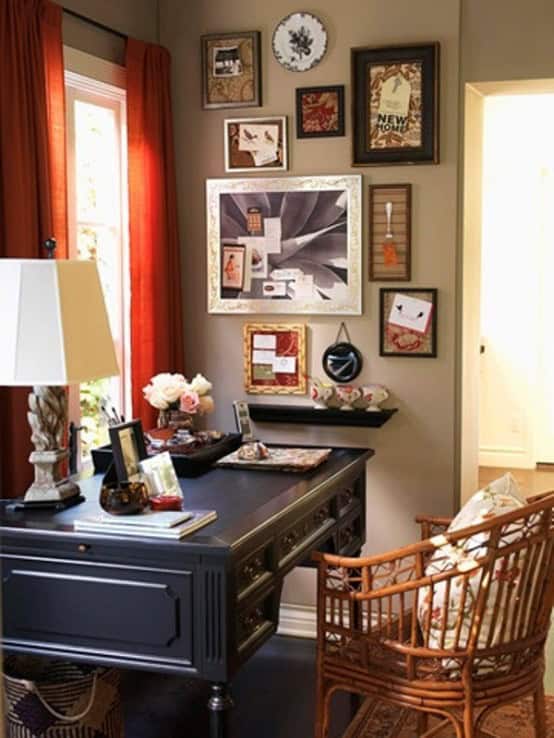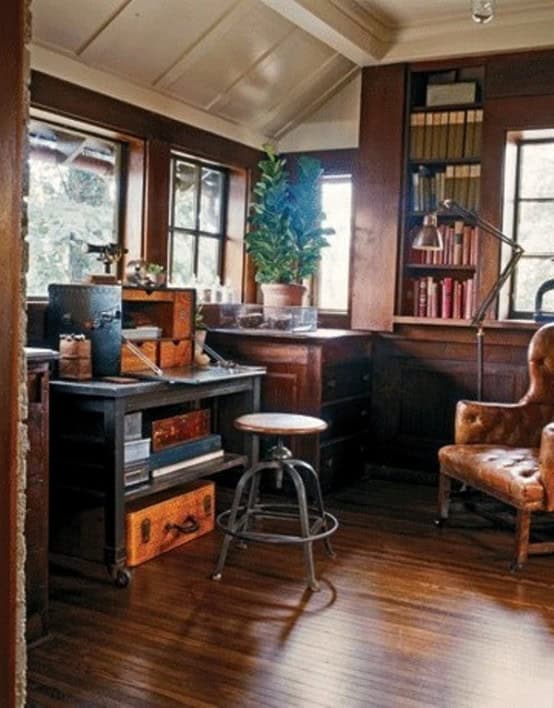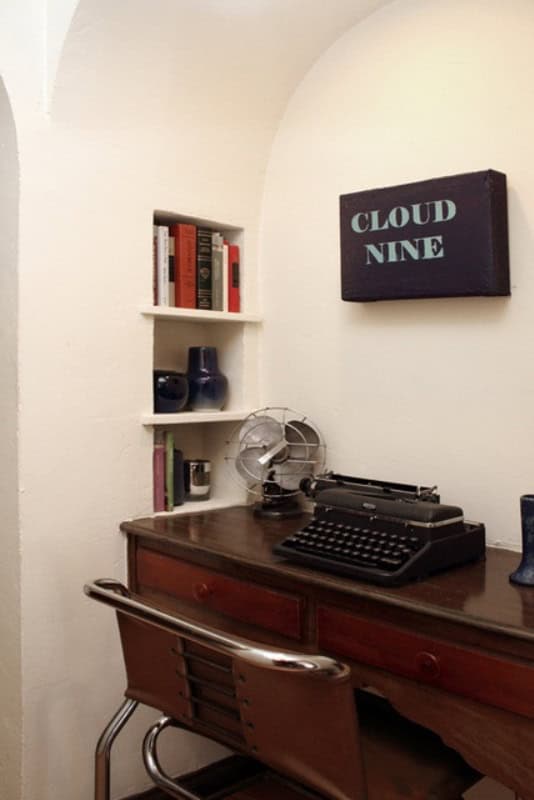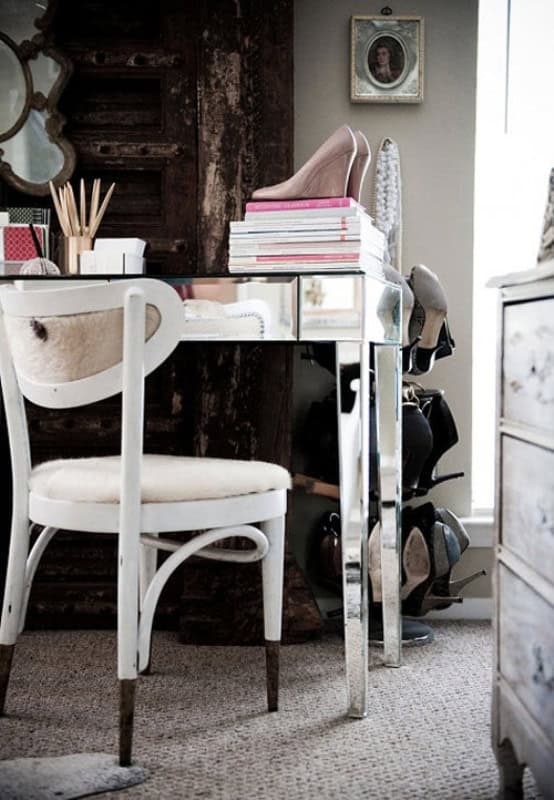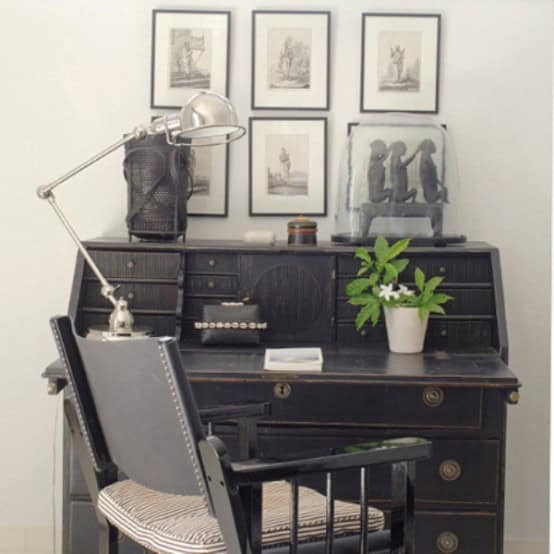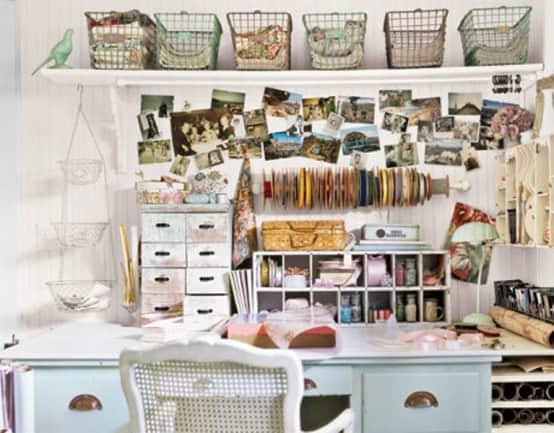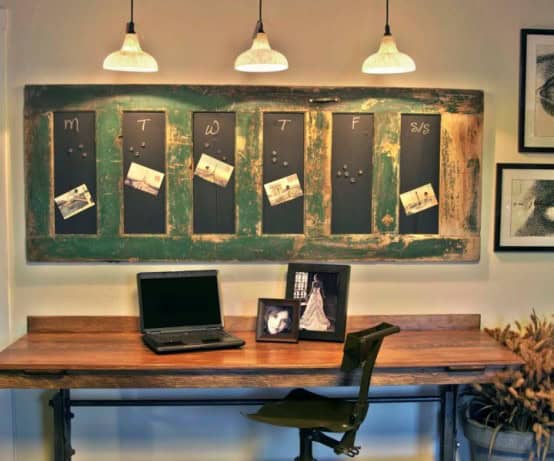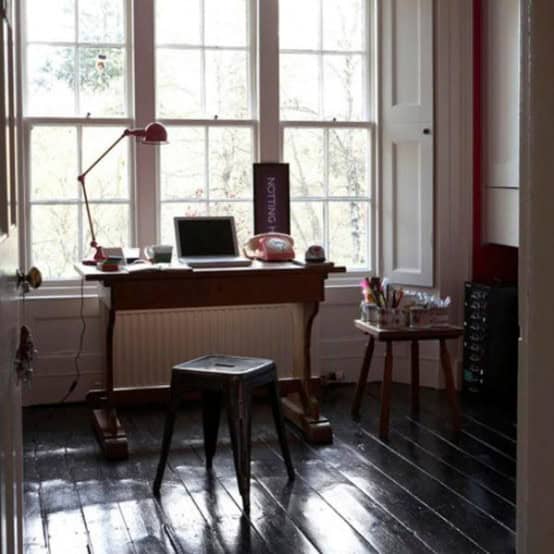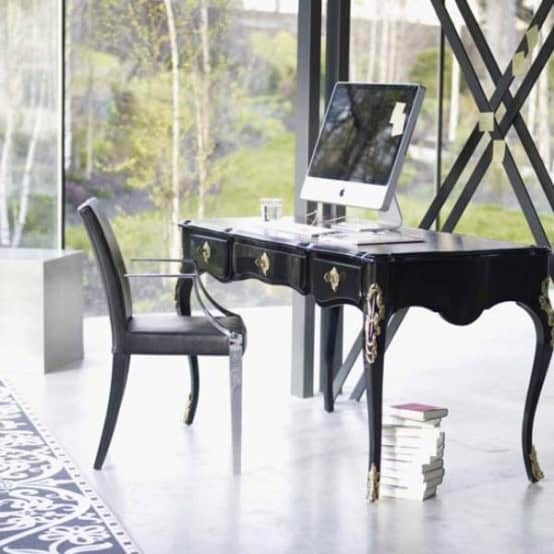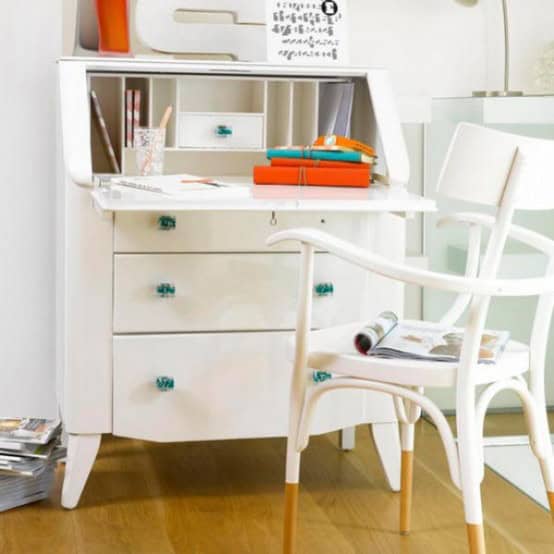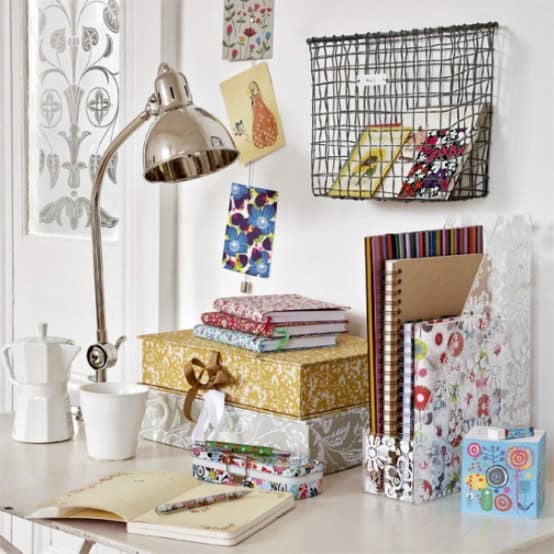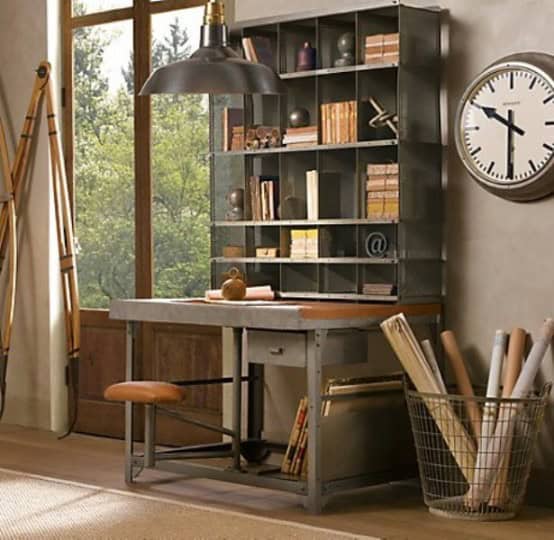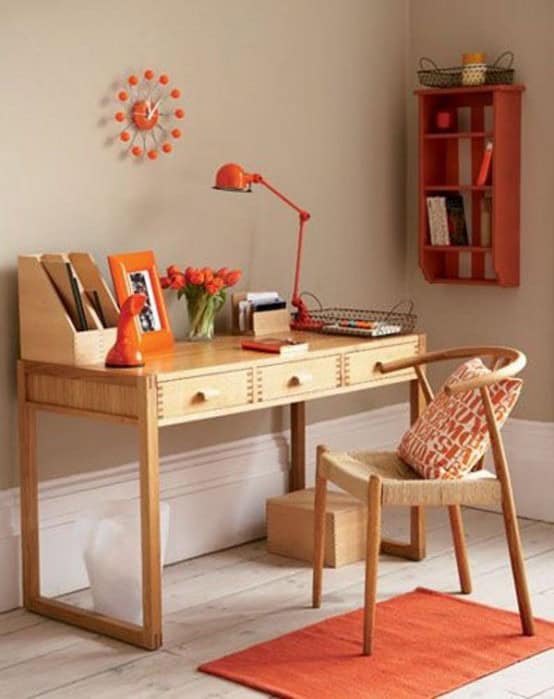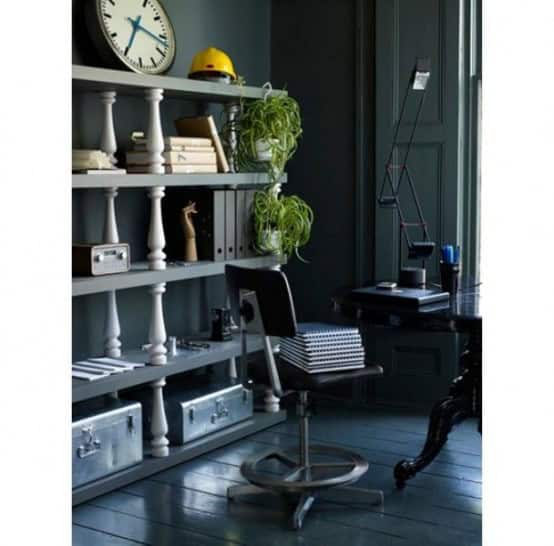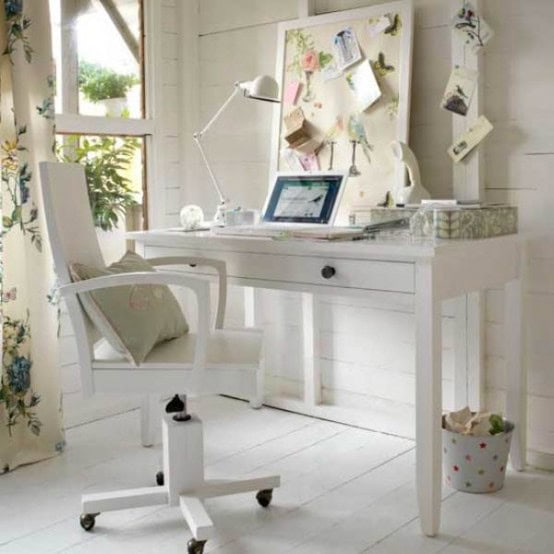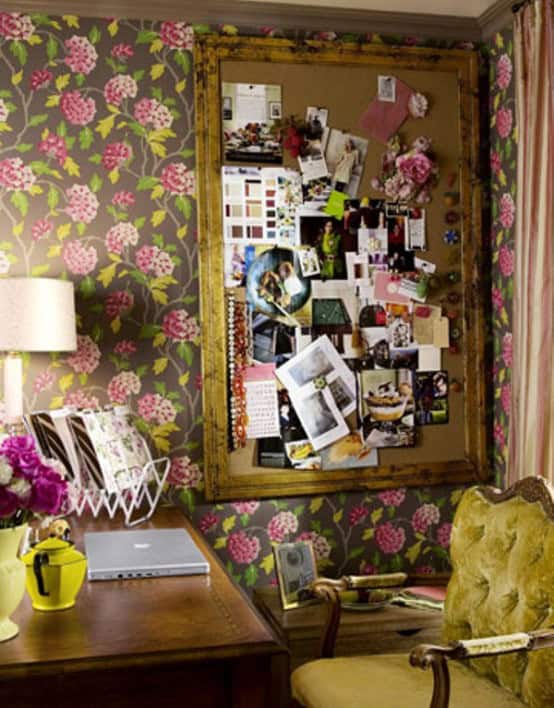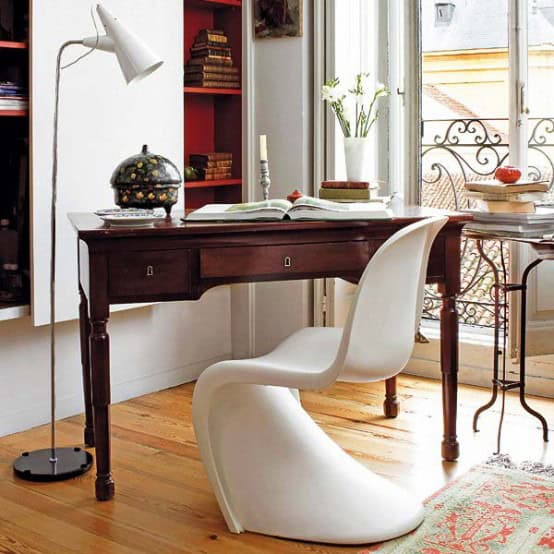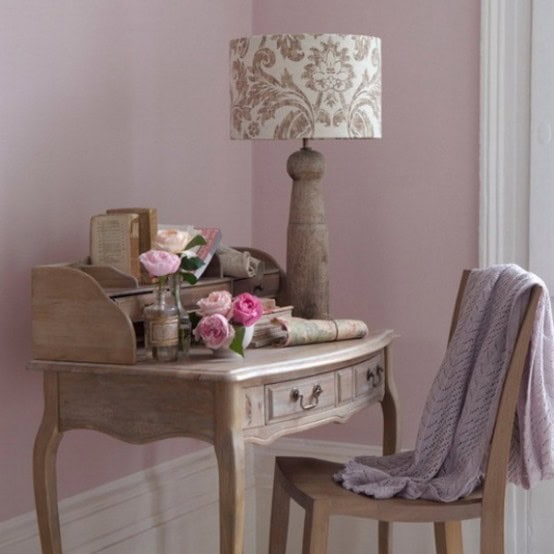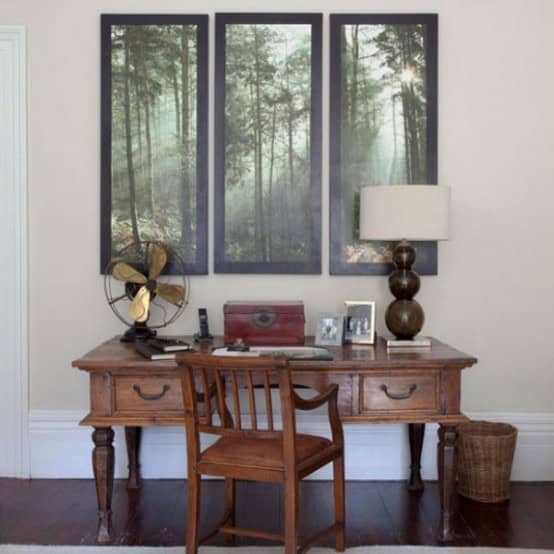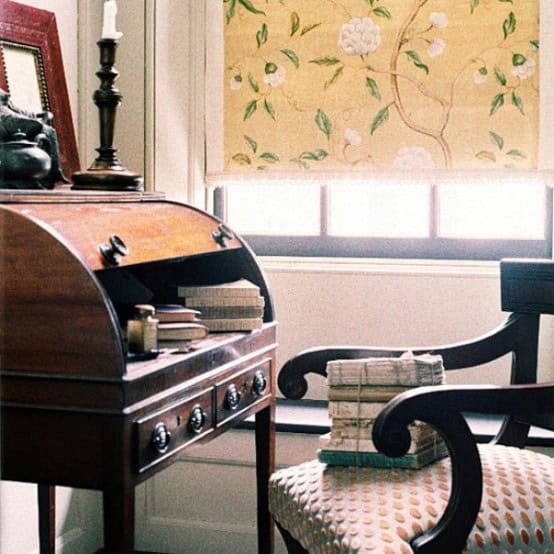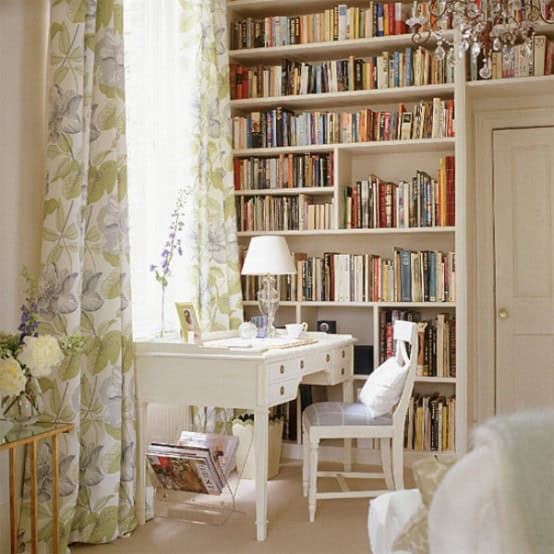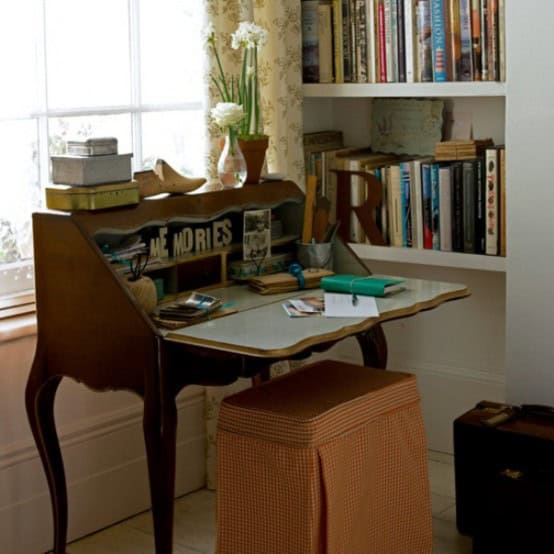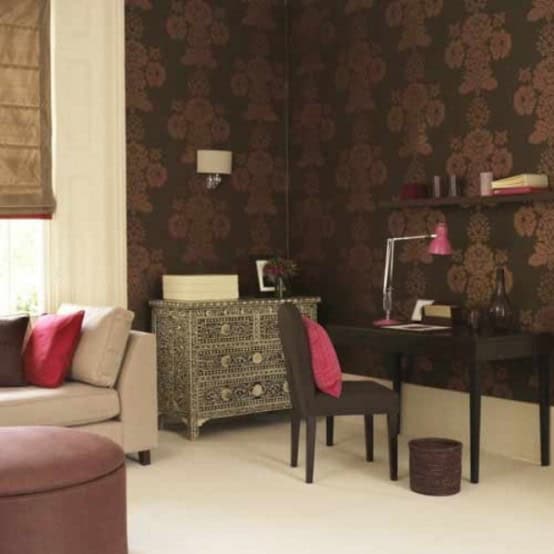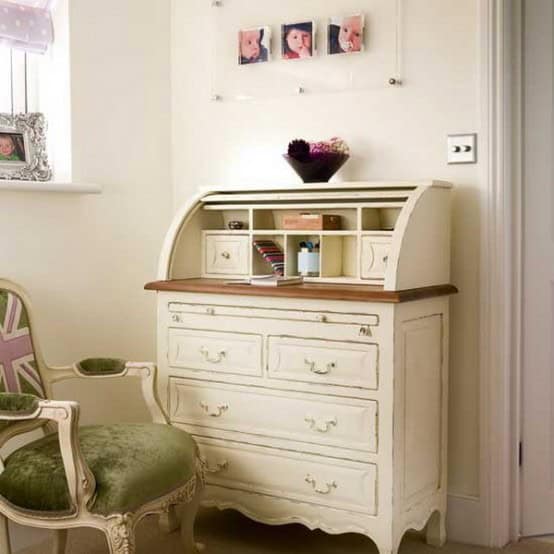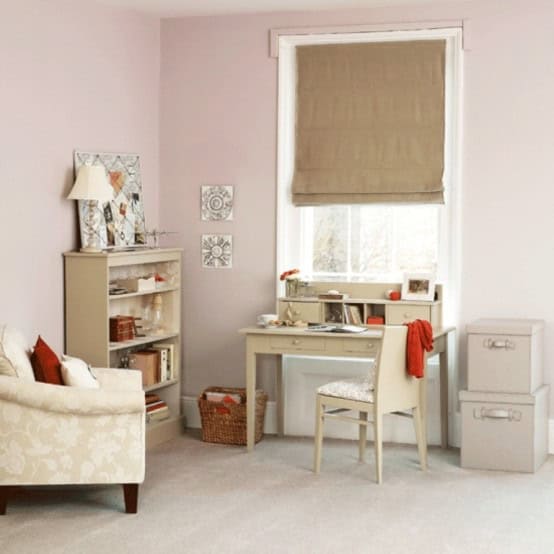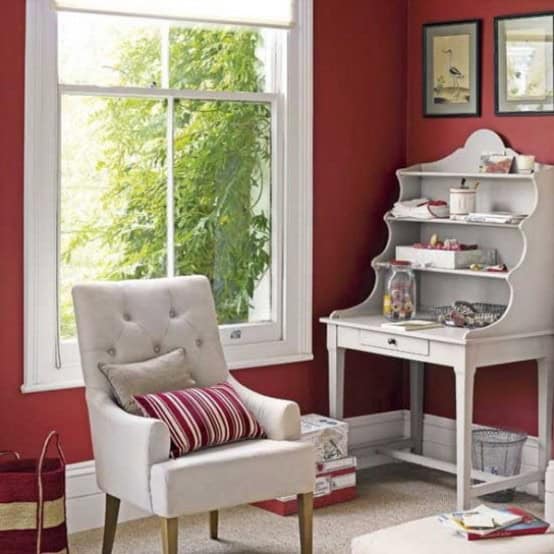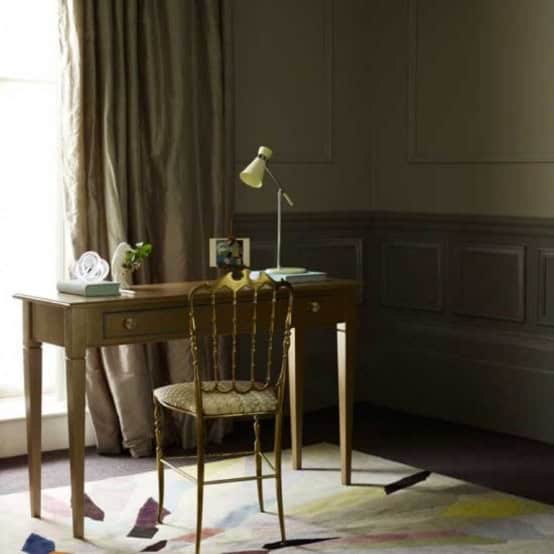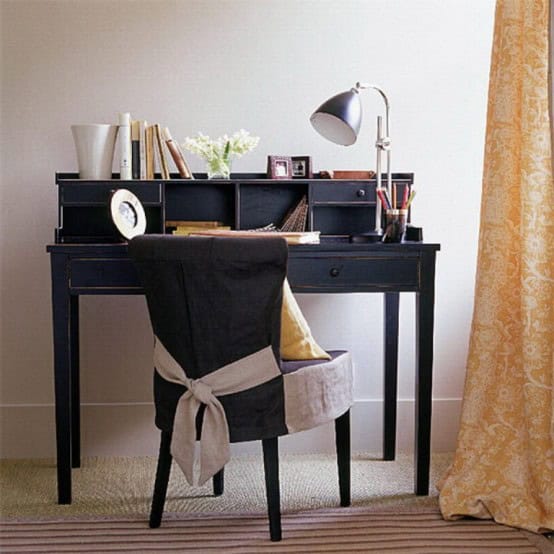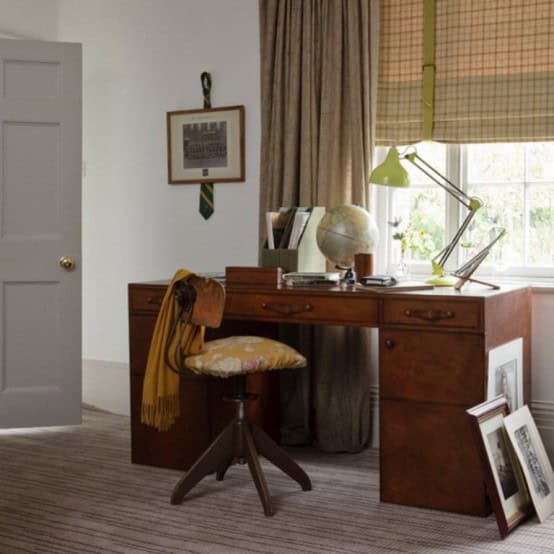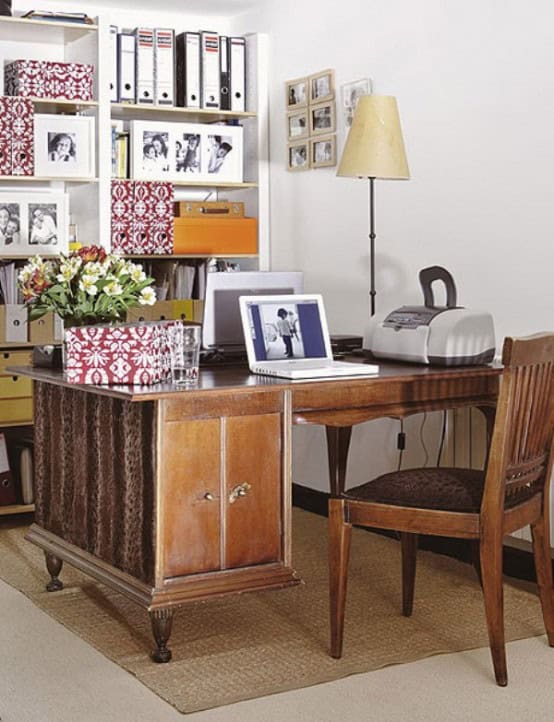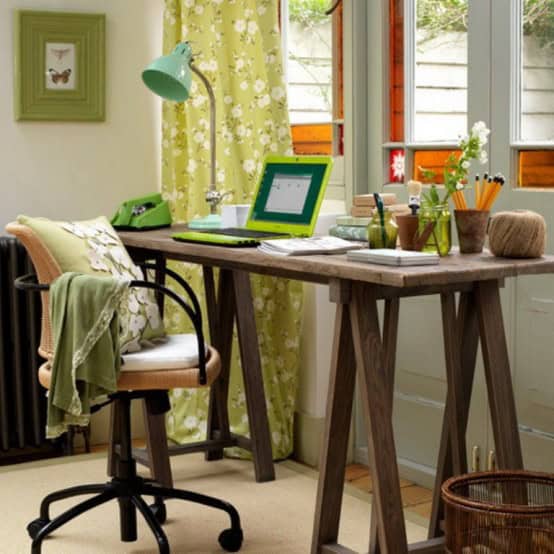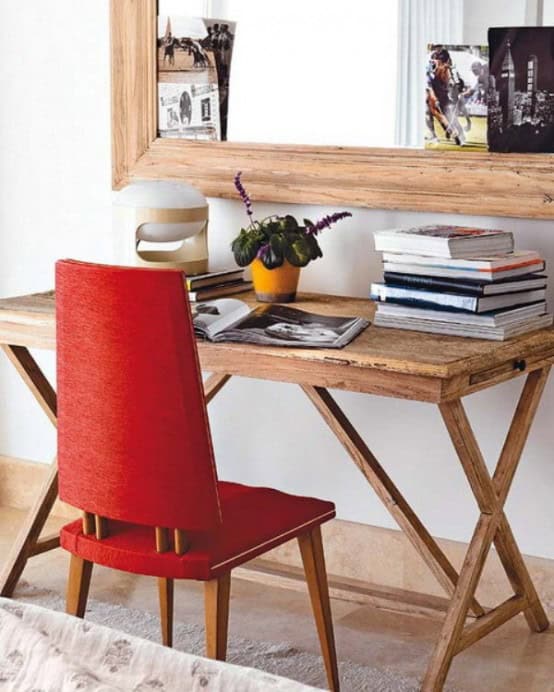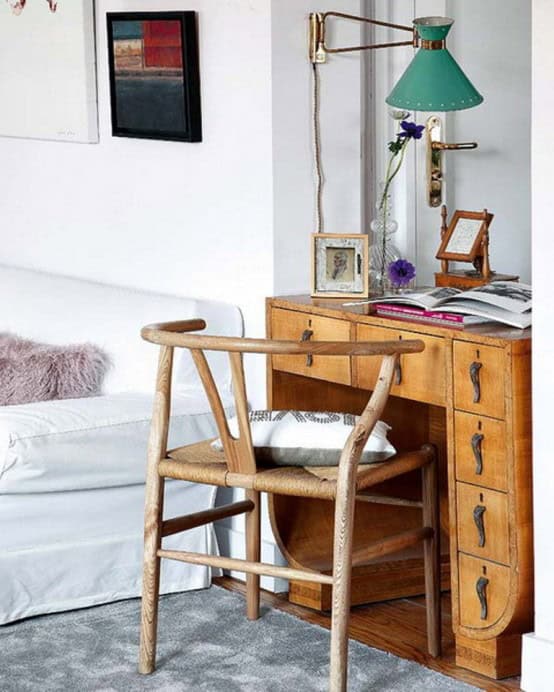 You may also like: