Winter is underway which means long, dark nights and cold weather. But winter is the perfect time to do some interior decorating. You can use winter as your inspiration for your decorating in your home. After all, the season offers a range of wonderful, cosy themes that are bang on trend and will help you to deal with the cold weather outside. Here are four winter interior design themes that look great in all homes and you should copy for your own property.
Hollywood Glam
One theme which will look gorgeous in every room in your house is Hollywood glam. This theme is perfect for winter as it offers comfort and softness which are both traits of the cold season. In your lounge, you can add velvet cushions and throw overs which will give your home a cosy, yet expensive feel. Opt for colours such as a dark red or blue which both are perfect for the season and fit the theme well. You could always go for furniture like a velvet armchair from Sloane and Sons Stylish Chairs which will be a key statement piece in the room. It will give a grand and luxurious feel to your living room.
After all, key pieces are essential for this theme. You can also add some heavy curtains your rooms to make it ideal for Hollywood glam. These are also ideal to keep the warmth in the rooms during the cold season. It's always good to go for bold colours and patterns which ooze Hollywood glam while they are the perfect choice for winter.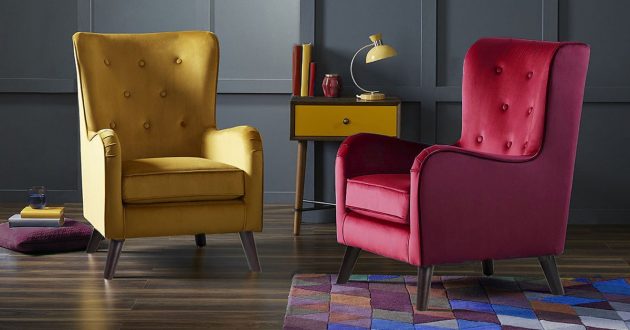 Rustic
Another theme which will look perfect in your home this winter is rustic. A lot of the key features will help you to create the perfect home this winter. For instance, you can go for a traditional log fire and then opt for a wicker basket to hold the logs you will light during the cold season. You can add accents such as rugs or sheepskins to your rooms which will create the cosy atmosphere that winter will bring. Opting for wooden furniture in your rooms will also help to create that winter ski lodge look that is perfect for winter.
Also, you can add paintings of wintery seasons with wooden frames or even deer mounts which will also help you to give the room a rustic feel. As for the colour of the rooms, make sure you go for neutral which is the ideal choice to create rustic inspired decor.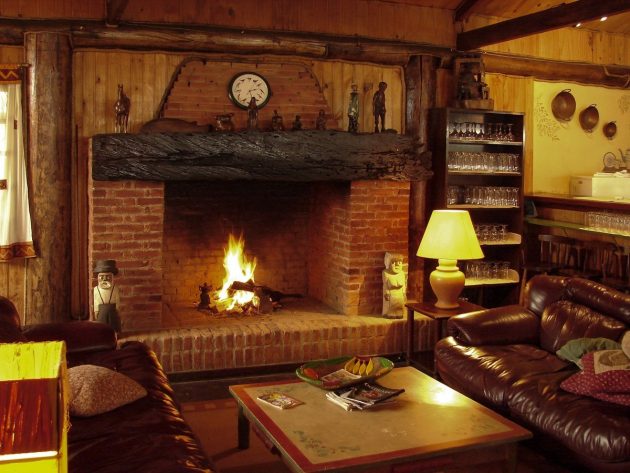 Blues
With winter bringing an icy feel, you can add the icy blues to your own interior designing in your home. After all, blues are the perfect way to create your own winter wonderland in your home. Add blue paint to your walls in any of your rooms to give the rooms a touch of icy charm. You can also opt for navy which bang on-trend this season. As discussed on House Beautiful, it's a great, moody colour which is ideal for teaming up with other winter-inspired colours.
You could team it with gold accents which will look beautiful with the navy colour. For instance, gold vases and frames will look beautiful with navy. Also, you could also add navy coloured furniture to the rooms in your house. A cosy sofa or an armchair will instantly add a winter charm to your home. A blue rug and cushions will not only be eye catching but will offer a comforting feel that is perfect for winter.
Traditional
Winter also brings a lot of traditional charm which will be perfect for your interior decor. As discussed on Alexander James – Interior Design, you should inject some tartan and checks into your home decor. They are traditional and will bring a touch of heritage to any room in your house. You could go for some tartan cushions or a throw over for your bed or even your sofa in your lounge. Going for old school pieces such as an old log fire and wooden furniture will also complement winter and help you to fulfil the traditional theme for your home.
Going for old brass candles and vases in the rooms in your house will really give that traditional feel.
There's nothing like lighting some beautiful candles to create a cosy and warming mood during the winter months. Remember to opt for furniture such as antique bookcases and coffee table which will also help you to create that traditional look. Perfect for any home, you will soon have people reminiscing when they visit. You can get traditional pieces from old antique stores and charity shops.