Designing your home from scratch is an exciting venture that can be stressful as well. One of the areas that is important while designing a home is the dining space. The dining space is where you enjoy meals with your family and friends on the stunning coffee tables. You fix exquisite meals here and host lavish parties often. So, it's obvious that you would want your dining space to be a beautiful place!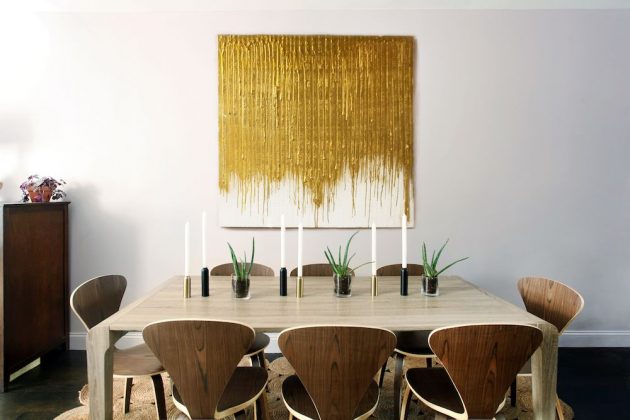 1.Architectural guide
Deciding on a color for the walls of your dining area can be difficult and agonizing. There are lots of things to consider, like the room's style, the other furniture pieces and materials used in building it, and the ambiance you want to create. While there are numerous ways to select a color for your walls, one should emphasize your dining space architecture. This will help you have a more thorough understanding of how colors should be selected for your dining area.
2.Space and scale
The secret to building a stunning dinning room is a lot in the details. You could have the most sophisticated chandeliers and elegant tables, but all that pales in comparison if the overall look is uncomfortable and cramped. That's why you should think of space and scale when you are making your dinning space beautiful.
Whether you are entertaining guests, families, or just enjoying dinner with your loved ones, we all like to spend quality time over a good meal together. Dining space should not be limited to only dining sets, chairs, and cabinets but should be able to provide you space for storage and display of memorabilia that compliments the ambiance of the place.
3.Different styles and tastes
When it comes to designing dining spaces, you must choose the table, chairs, and major decorative items for your dining room. These three elements come together to establish an important balance for the room. You may have a really beautiful set of chairs that perfectly match your table, but they don't go together as well as you'd like when mixed with another piece of unique style. Choosing a dining table is basically taking all the elements you have decided upon and learning how to combine them into a unified whole where the focus is on sitting around the table.
4.Style it with rugs
When you are conceptualizing the layout of a room, including the dining table in this process can be one of the most important aspects of the design. Having a small-scale rug close to your dining area is a popular choice for many because it can be used not only as an extra surface for food and drinks but because it adds color and personality to the room.
In the past, it was not challenging to find a place rug for the dining room. But sometimes, people fall into the trap of thinking that they don't need a rug because they have wood floors. This is a mistake that can undermine the design potential of your dining area and lead you to miss out on some great styles of rugs for dining rooms.