Are you tired of looking at untidy clutter day in day out? Are you looking for ways to make your home look neat and tidy for more than half an hour at a time? Then you're in the right place. Here, we explore three interior design tips that will help to reduce clutter in your home once and for all.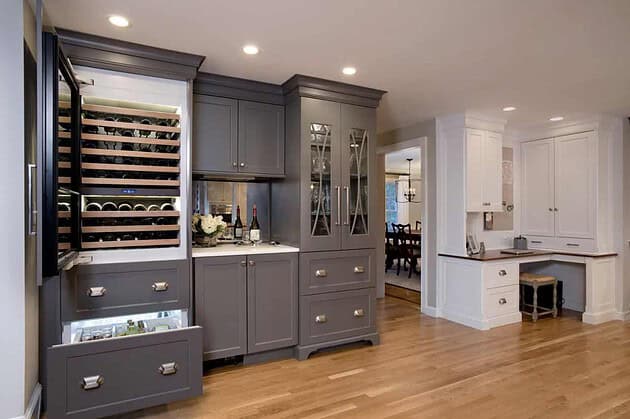 Integrate smart storage solutions
To make your home neat and tidy, you need to give all your belongings their own home. The easiest way to do this is to integrate smart storage solutions into each room of the house. In your bedroom for example, consider investing in a clever built-in wardrobe system that makes use of every inch of space, from wall to wall and floor to ceiling. This will give you much more storage space than a conventional free-standing wardrobe and can be personalized to suit your individual needs. For instance, if you have lots of bulky shoes, you can integrate shoe storage into your fitted wardrobe system. This will make sure they all sit neatly inside, rather than cluttering up the floor space!
Use decorative storage boxes and baskets
In rooms where there's not enough space for large pieces of furniture, you can use decorative storage baskets and boxes to store clutter and oddities. They're an ideal solution for most households as they can be used to store your pet's lead and bowls, children's toys, magazines and anything else you can think of. Not only do baskets make it quick and easy to tidy up at the end of the day (by throwing everything in!) but also add character to the room. You can buy boxes in a variety of styles, including rustic, modern and farmhouse chic to tie into the overall look of your space.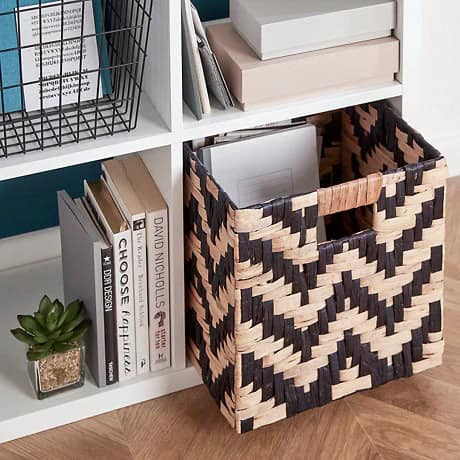 Make the most of vertical space
If you're forever picking clutter up off the floor in the hallway or struggling to find enough counter space in the kitchen, it's worth thinking vertically with your interior design. Instead of cluttering up your floors or countertops, install floating shelves, hooks or hanging rails to house miscellaneous items. This will make your space much tidier and more organized! For example, if mountains of pots and pans are your issue, then put up a hanging shelf in an empty wall space to store them. Or, if you're drowning under piles of hoodies or coats, additional hooks or hanging rails will do the trick.
The key to reducing clutter and enjoying a mess-free home is to make the most of the space you've got and integrate smart solutions that work for you and your family.