If you want to spruce up the look of your home or office, invest in window blinds and enhance the look of your space right away. Window blinds are available in a variety in markets to cater to your individual needs. From wooden blinds to vertical blinds, invest in what suits your home's style best. Window blinds can be customized with your own color choice and designs to complement your home's look. Here are a few benefits of investing in window blinds for your home.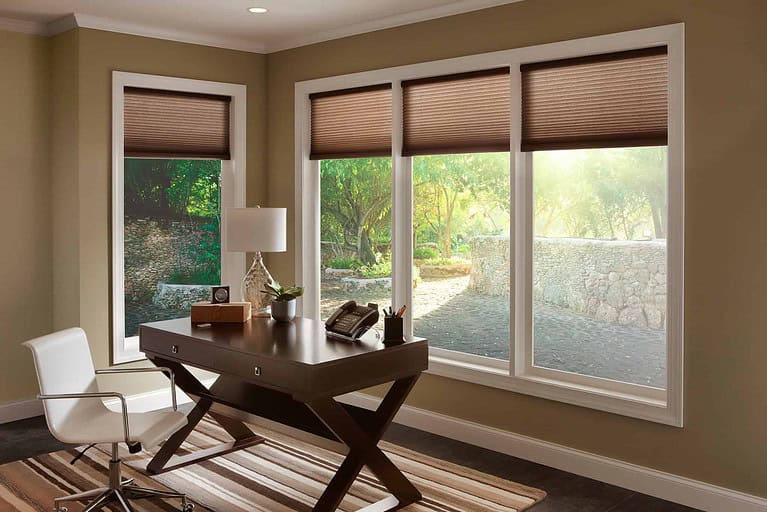 1. Gives Complete Privacy
No one wants to keep his home's life public but if you don't have curtains or blinds over windows, it can easily become see-through for anyone who crosses in front of your home. Curtains can be a good option but not as good as window blinds because they restrict the airflow. However, investing in window blinds gives you complete privacy of your lounge or bedroom without affecting the airflow.
In addition, they are easy to maintain unlike curtains which need to be washed from time to time. Window blinds are easy to clean and are durable.
2. Cost-Effective
One of the greatest benefits of investing in window blinds is that it is cost-effective in nature. The blinds are affordable and durable. In addition, window blinds give an additional layer of insulation which prevents harmful Ultraviolet radiations from entering your home and heat up your space. This is specifically convenient in summers when there's scorching heat and you want to maintain a cool environment inside your home.
Investing in window blinds prevents your home from getting heated up and maintains a pleasant environment. In addition, it reduces your energy bills as your air conditioning system requires less energy to operate and maintains a cool environment in your home. As a result you can save up and keep your home cool at the same time.
3. Protects Furniture
Maintenance of furniture is important to keep its wood and fabric intact. Investing in window blinds gives an advantage of preventing fading away your furniture's fabric. Long exposure of harmful ultraviolet radiations coming from the sun can affect your furniture and dull the look of your room. In addition, it will also raise the room temperature and lead to more electricity bills.
You can cut costs in energy bills and maintain the furniture by investing in window blinds. It will add an additional layer of insulation to protect your furniture and increase its longevity. In winters, you can open the blinds and increase the natural light in your home throughout the day. At night, you can close the blinds and prevent the airflow to maintain the room's temperature.
The Bottom Line
In a nutshell, investing in window blinds comes with several benefits. It not only spruces up your home but also adds value to it. It's cost-effective and gives you complete privacy in your home.