Pretty much everyone loves wine and has a huge supply of all kinds of wines in their home, including empty wine bottles. Some people consider these wine bottles trash and throw them away while others reuse them as water bottles. But wine bottles have so much recycling potential that most people aren't aware about. There are tons of things that you can make from unused wine bottles and today, we are going to try and show you a couple of ideas that can inspire you to roll your sleeves up and clean up your old wine bottles. This way, you won't only clean out your wine racks from empty bottles but you will also make yourself amazing new items that you can use as decorations in your home.
Welcome to a collection of DIY ideas in which we are going to show you 20 Ideas of How to Recycle Wine Bottles Wisely. This collection is a great way to get new ideas that will help you clean out storage space and save money while making yourself new items that can be used around your home. A lot of the ideas that you are going to see below are very easy to make and I'm sure that you'll want to try some of these immediately.
Most of the projects that you are going to see below will show you how to turn your old wine bottles into amazing light fixtures that can be used as chandeliers or lamps. Some of them will help you make a beautiful vase from one of your old wine bottles whereas some will simply help you make some artistic decorations around your home. The cool thing about these ideas is that after you make them they will attract the attention of anyone that visits your home and you'll have an interesting story to tell about them. Well, not the one about emptying the wine bottles of course. Happy crafting!
Wine Bottle Lights
DIY Wine Bottle Chandeliers
A chandelier doesn't always have to be an expensive fixture. Check out the following images to see how some people made their very own chandeliers by using free wine bottles and a lot of creative ingenuity. You won't only save money with a chandelier made of old and unused wine bottles but you will also attract the attention of whoever sees it because not everyone has one of these.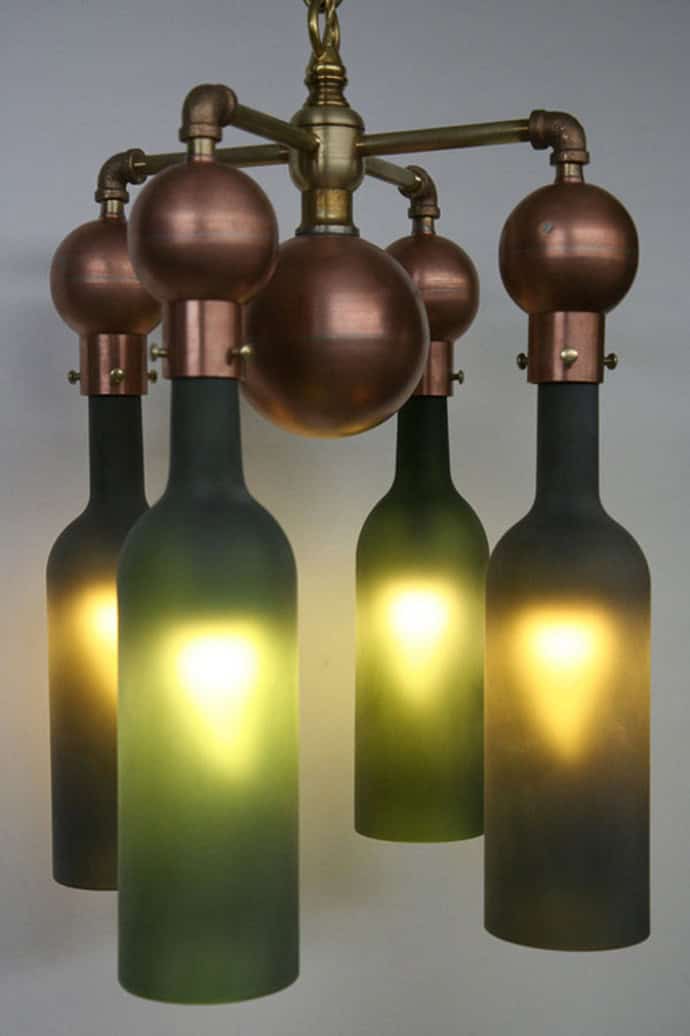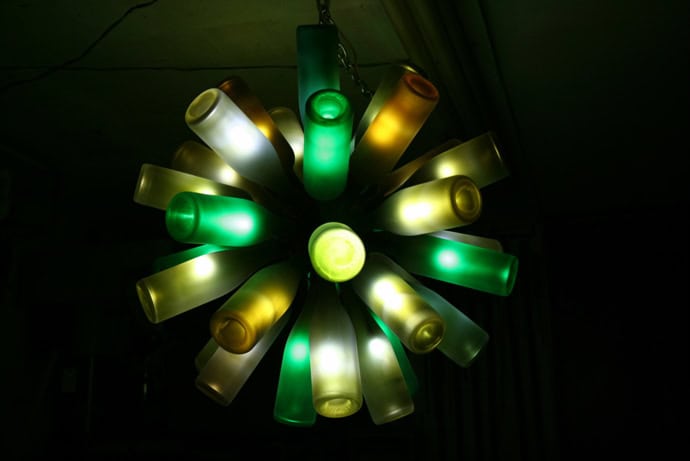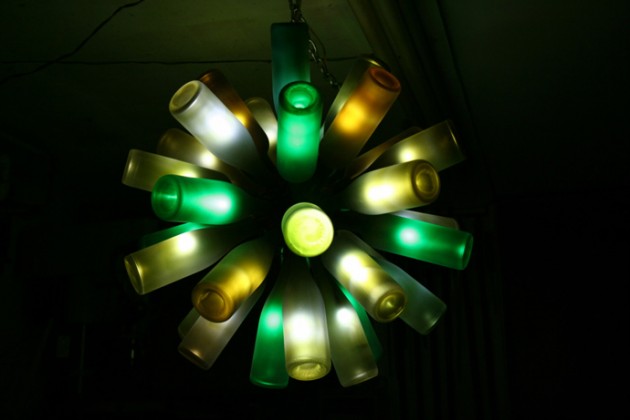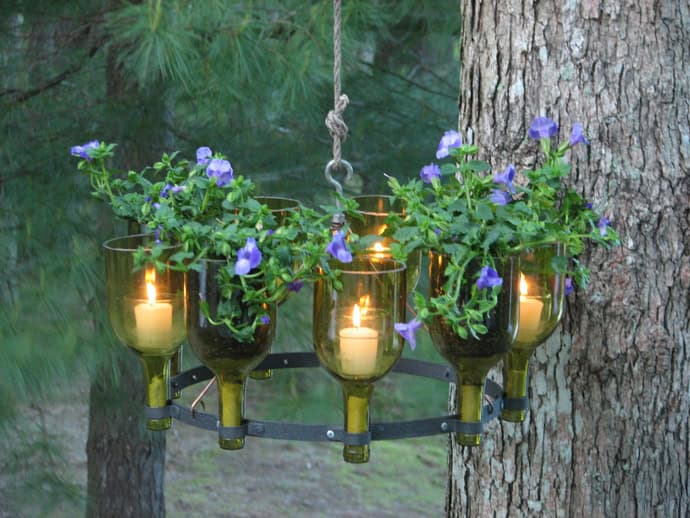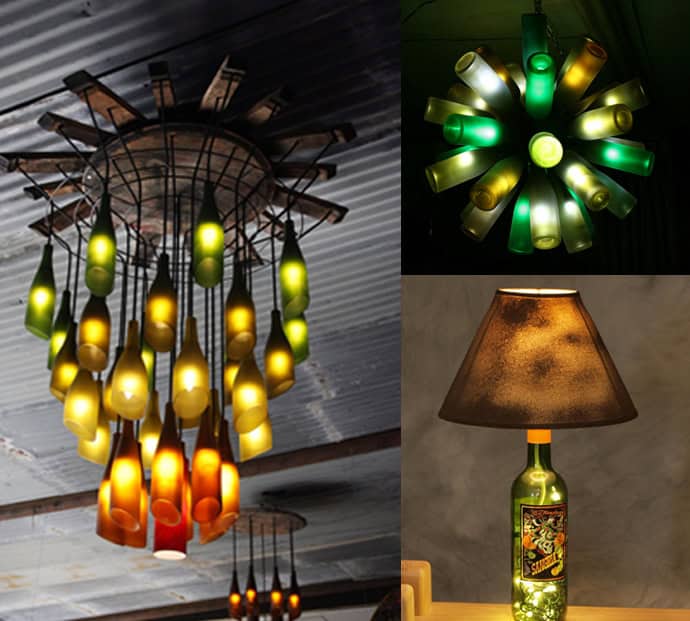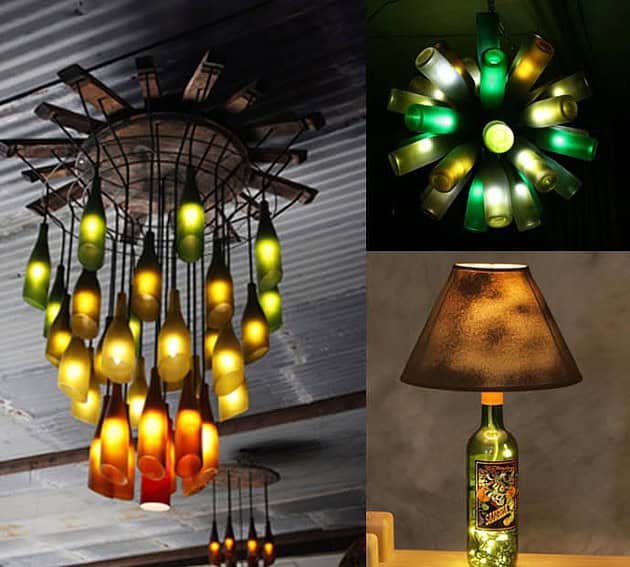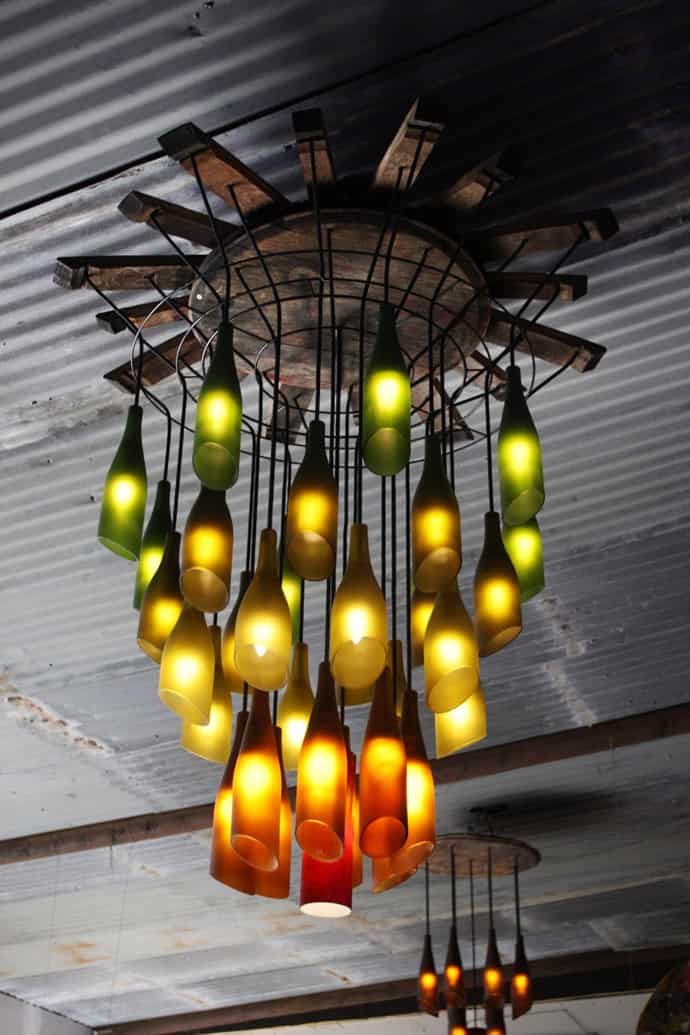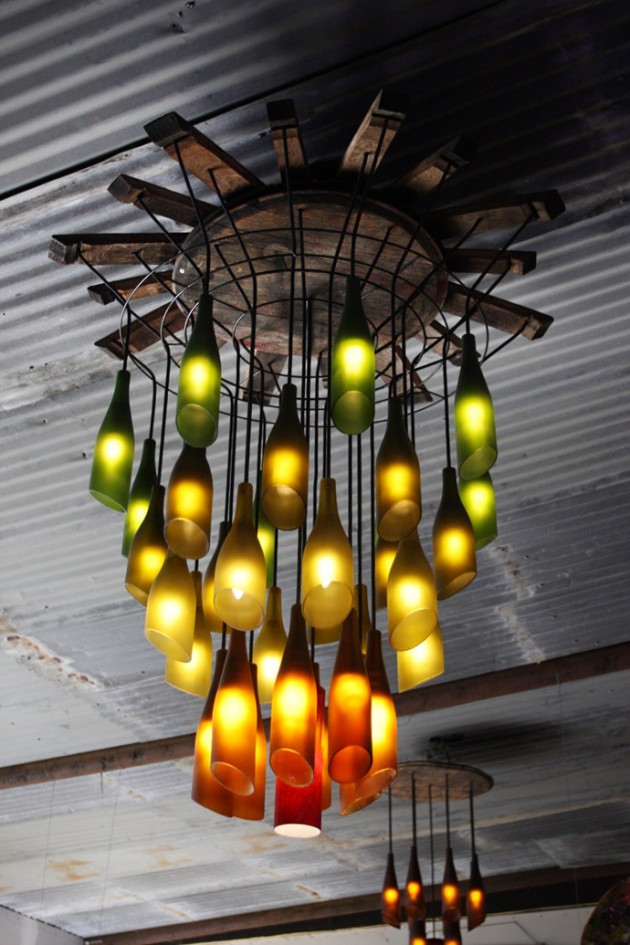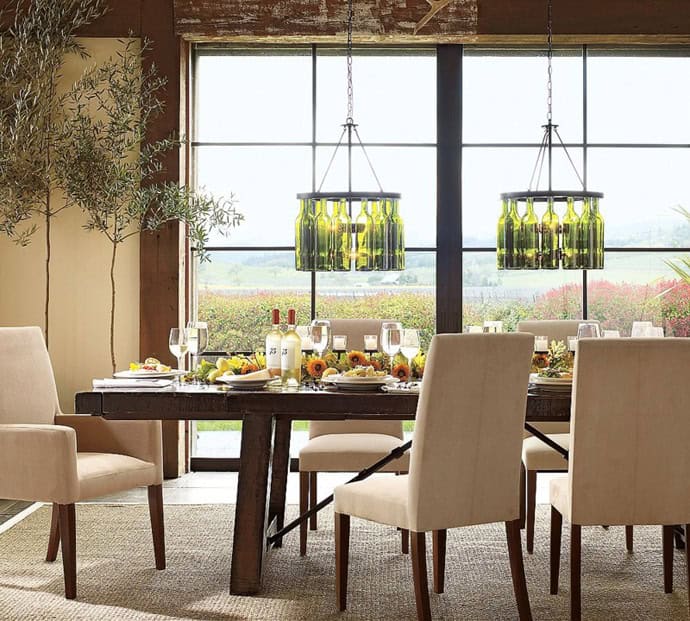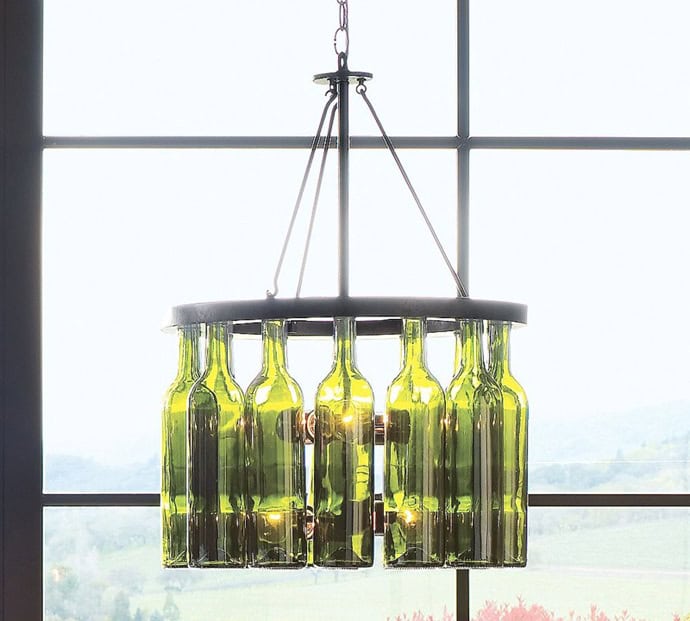 DIY Wine Bottle Lamp
Besides chandeliers, wine bottles can also be used to make custom table or floor lamps as you are going to see in the images below. In fact, creating a lamp from a wine bottle is even easier than creating a chandelier which will usually require more bottles, time and work to make it fully functional and safe.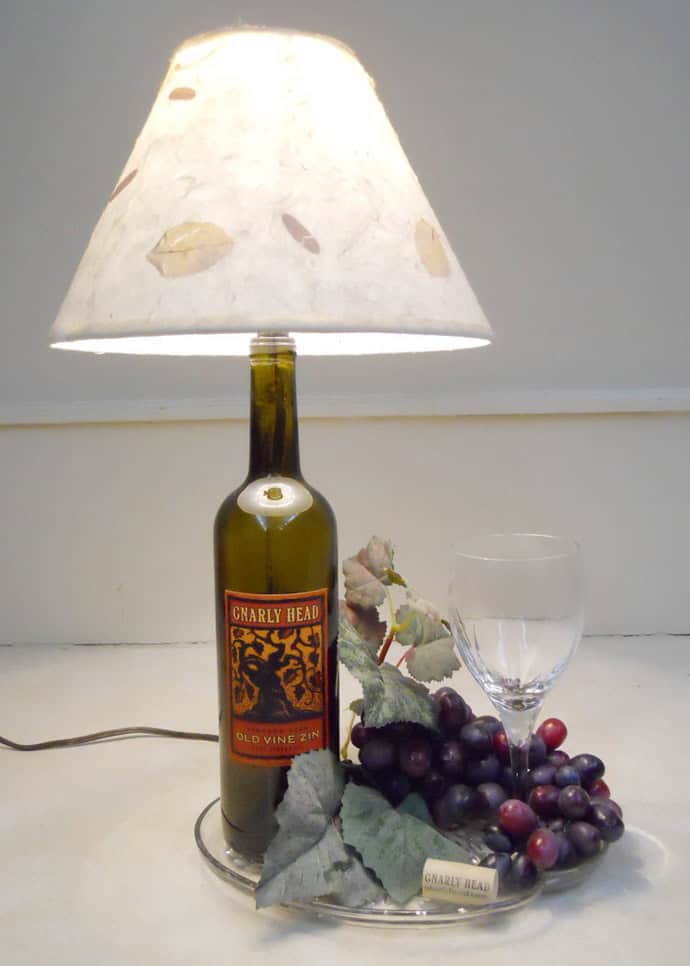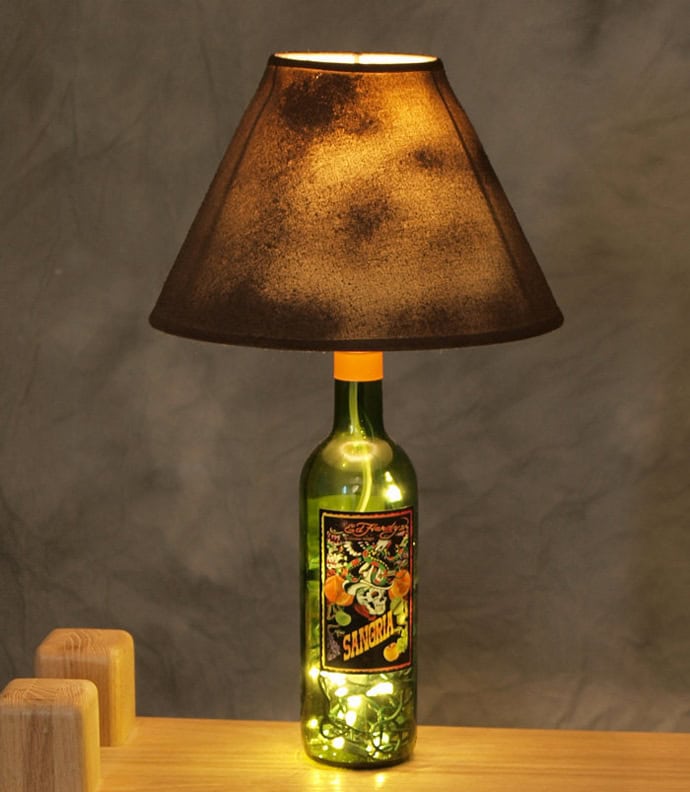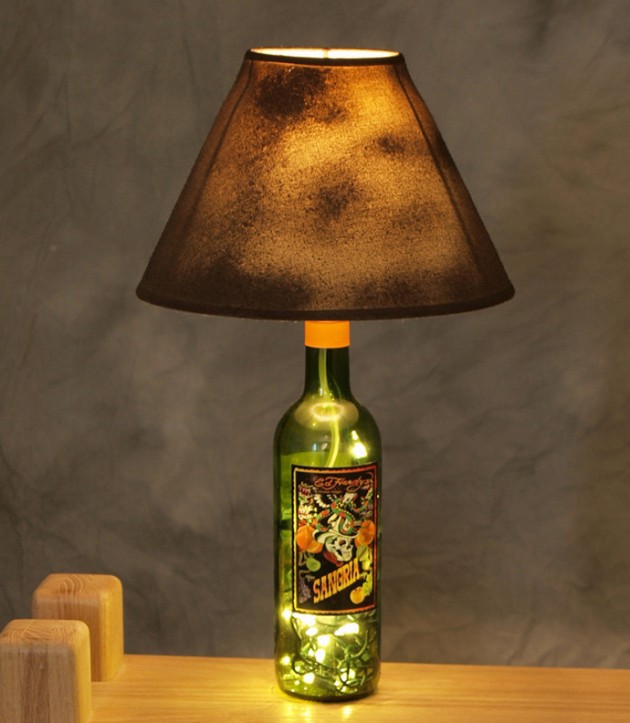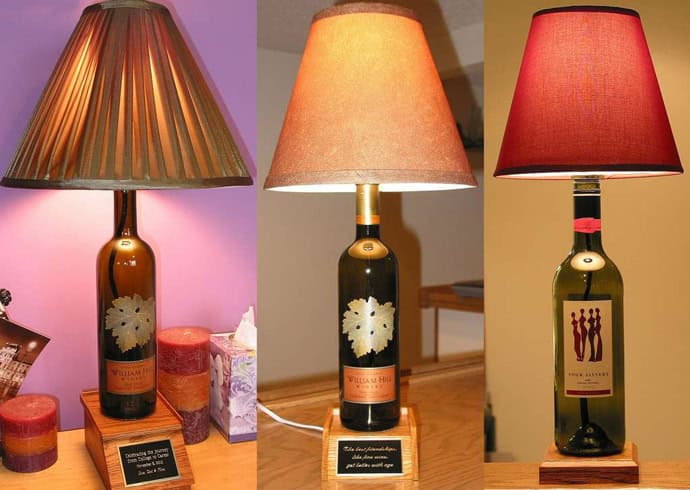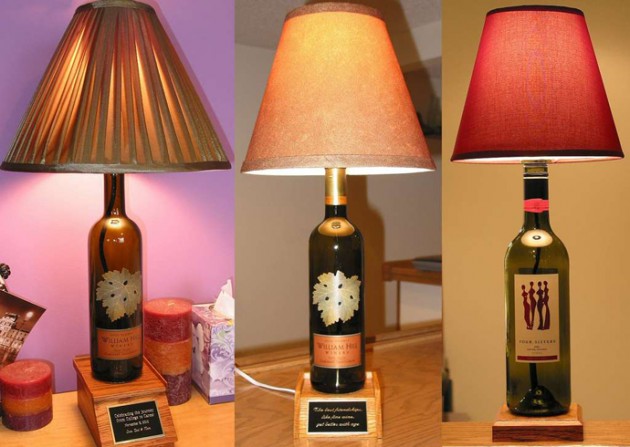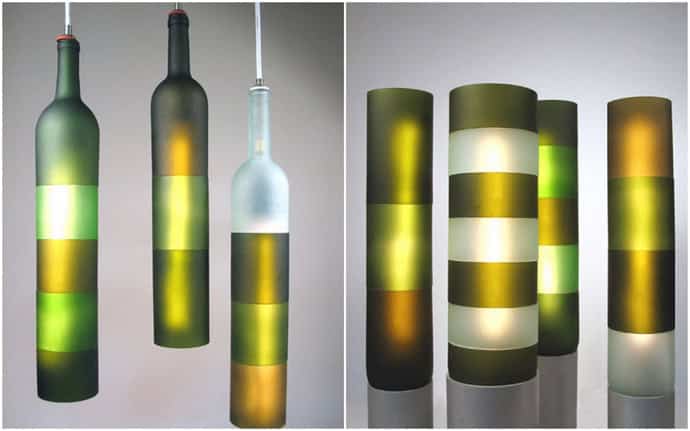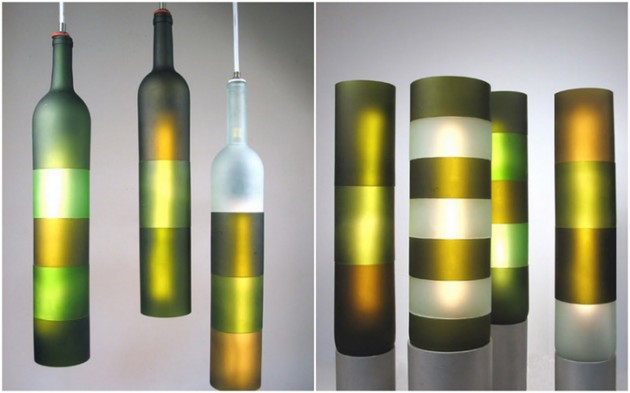 DIY Wine Bottle Candle Holders
If you thought that the lamps made from wine bottles were easy, then you'll be surprised as to how much easier it will be to make a wine bottle candle holder. Wine bottles are perfect for this because they are already open at the top, so you'll only need to make a hole at the bottom for the candle to go in.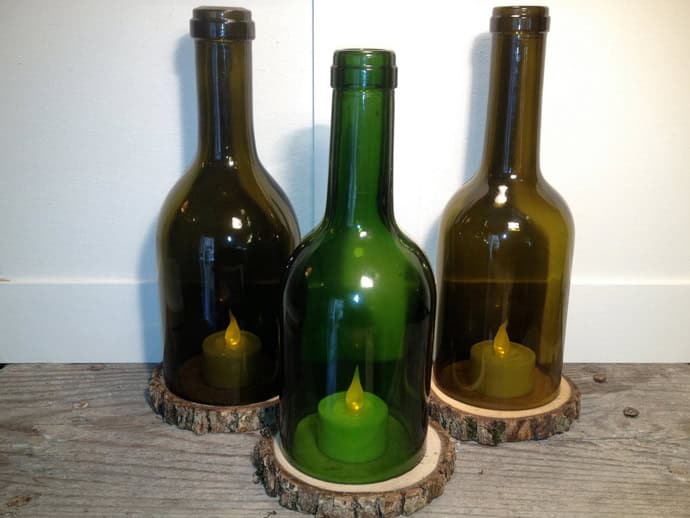 DIY Wine Bottle Decorations
The decorations usually speak for themselves. There aren't many rules to follow when trying to make your own, custom decorations. All you need is creativity and a lot of empty wine bottles. You can use full wine bottles too but you'll have to empty them and I wouldn't suggest working with something so fragile in that case.