Whether you are installing bathroom tile, or glass mosaic tiles, or tile flooring, you should know some tips for combining of different materials to get amazing view. First you should know that everything depends on your budget and your desirable style. There are plenty of materials and tiles that you can use for your bathroom flooring. You can reach everything you can imagine with mixing these materials and styles.
If you decide for tile flooring, you should choose from ceramic floor tiles, marble floor tiles, travertine floor tiles, granite floor tiles, porcelain floor tiles and limestone floor tiles. All of them look pretty, and depending from your taste, using them, you can make a perfect cozy bathroom. With the use of tiles in your bathroom, you will add a touch of class to your home. If you choose tile flooring the results will be great look and long-lasting floor. Floor Tiles feature a stunning surface with real natural beauty.
But you can go even further.Insert a part of the floor made by wood, so your bathroom can stop look boring, and you will enter freshness and diversity. For example you can make the wooden shower floor. That way you will have a casual luxury look in your bathroom and in the same time you will have a floor easy to clean. Look at our examples and be inspired to create a masterpiece in your own home.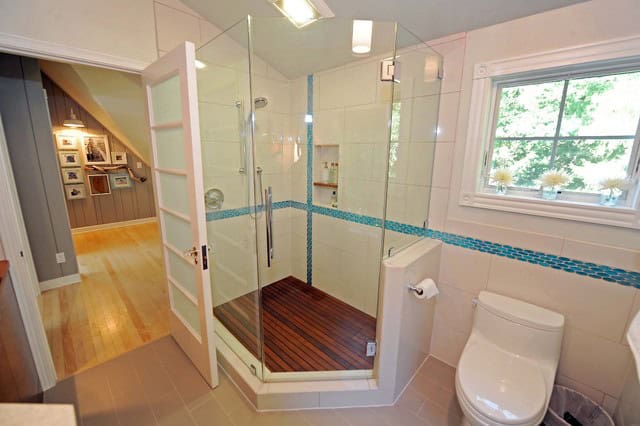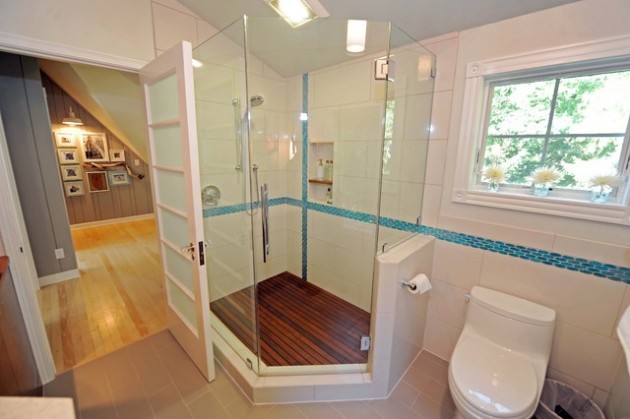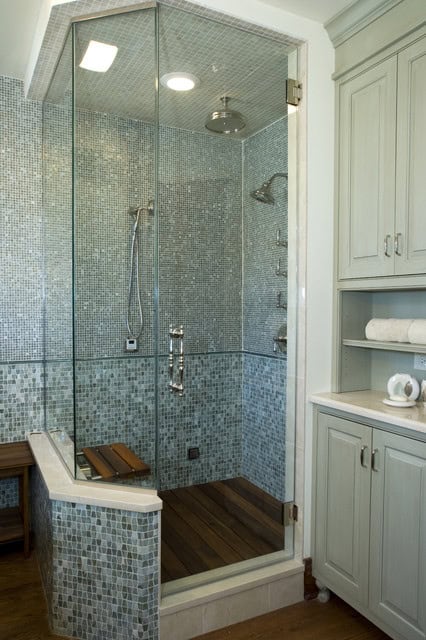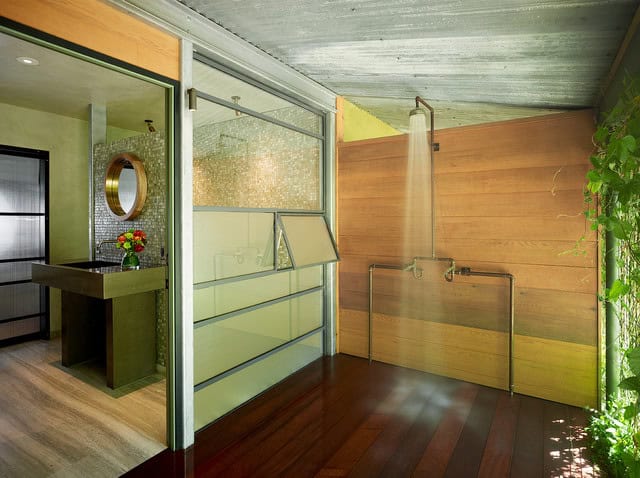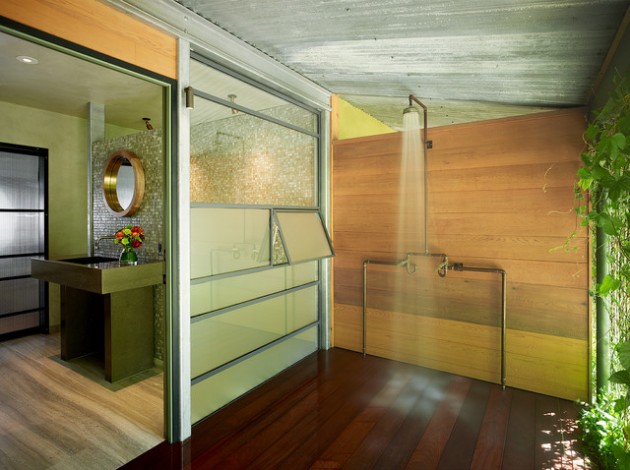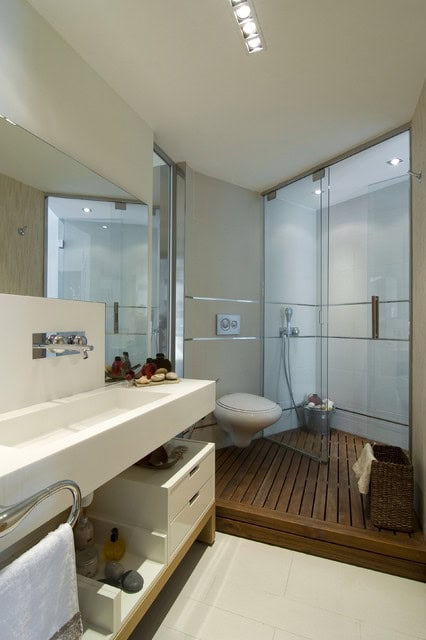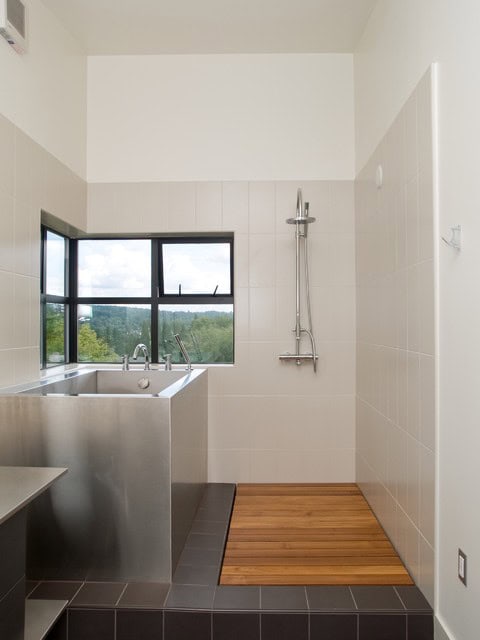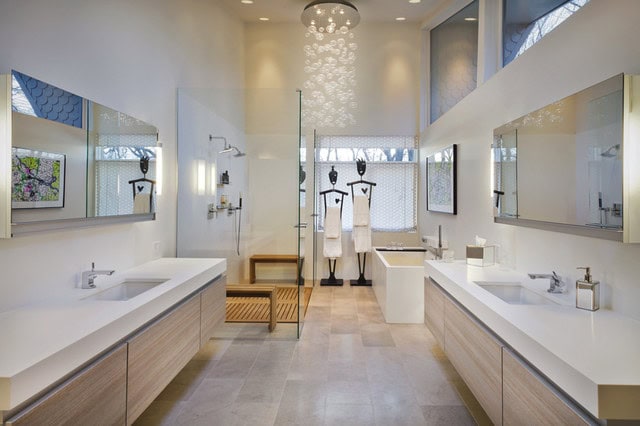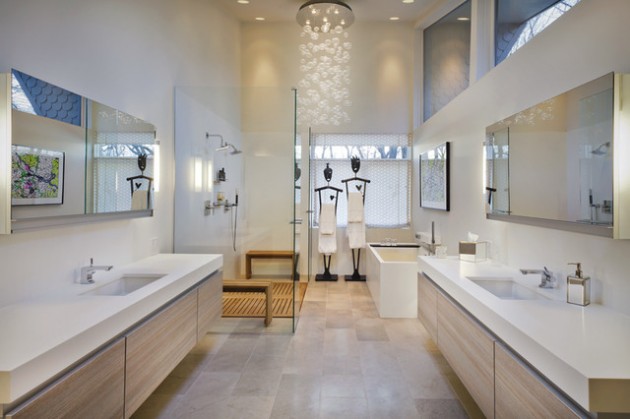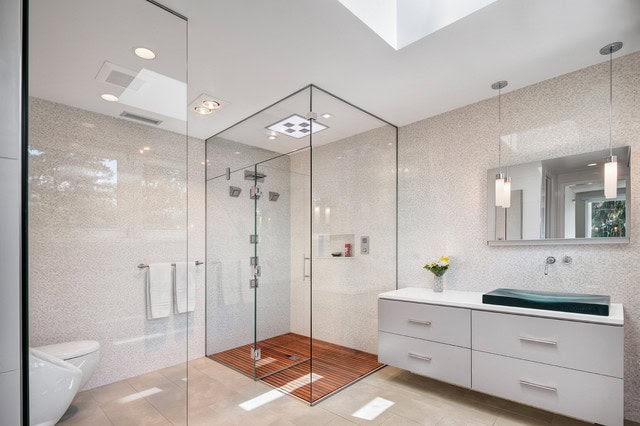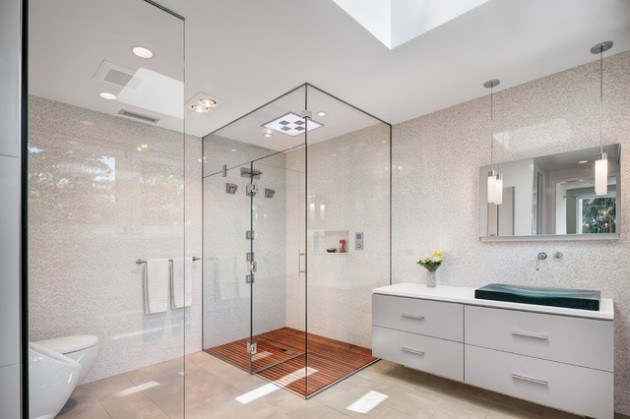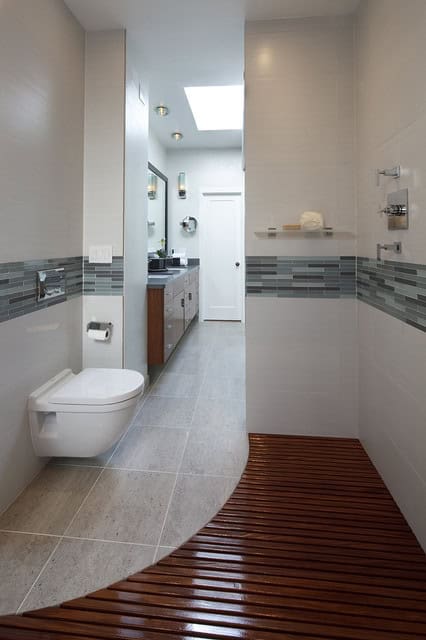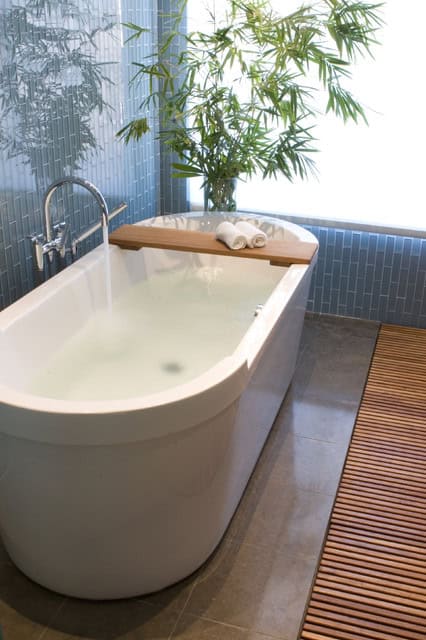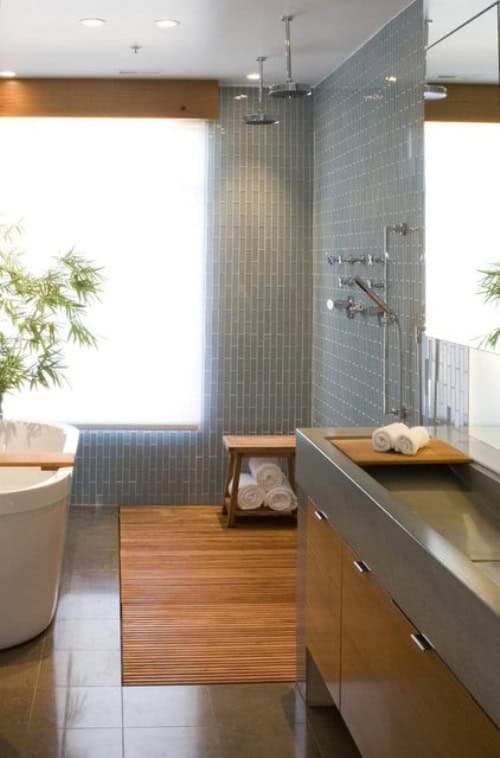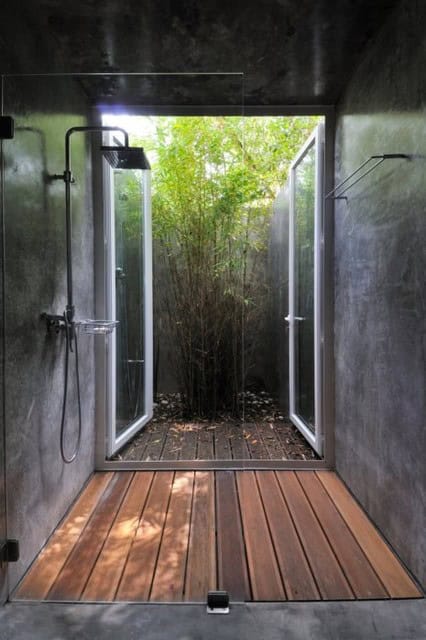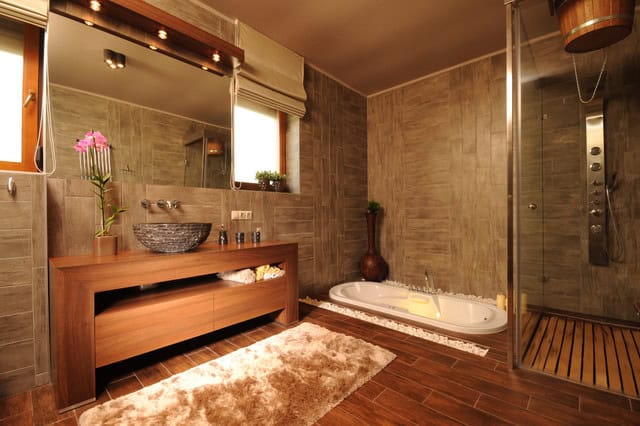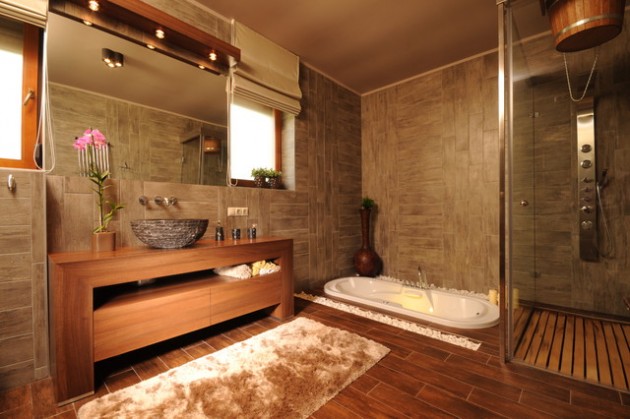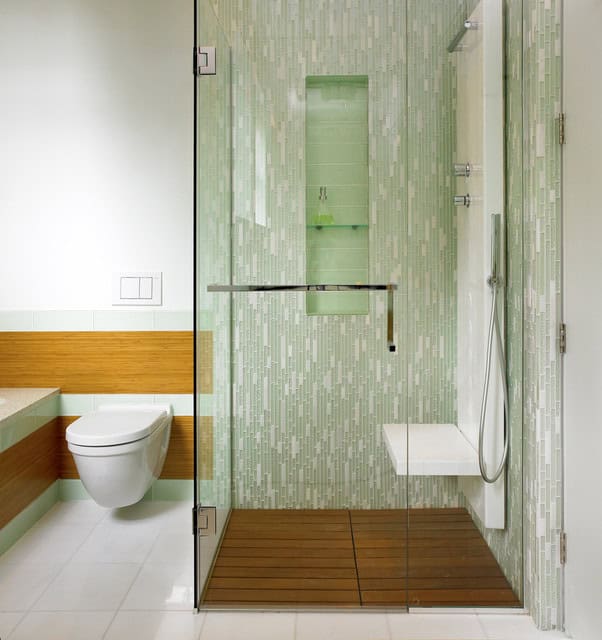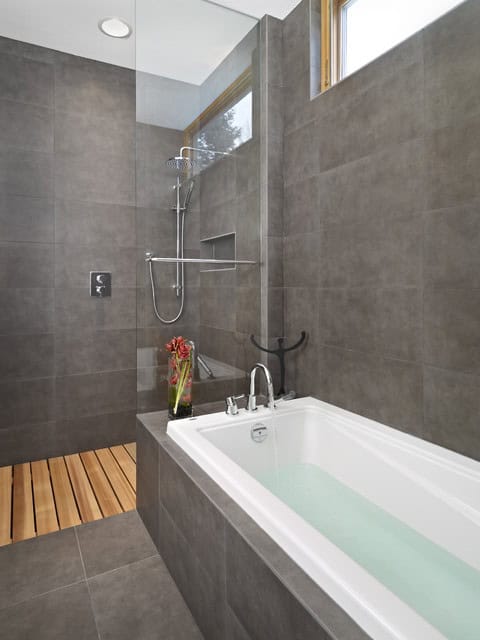 Source